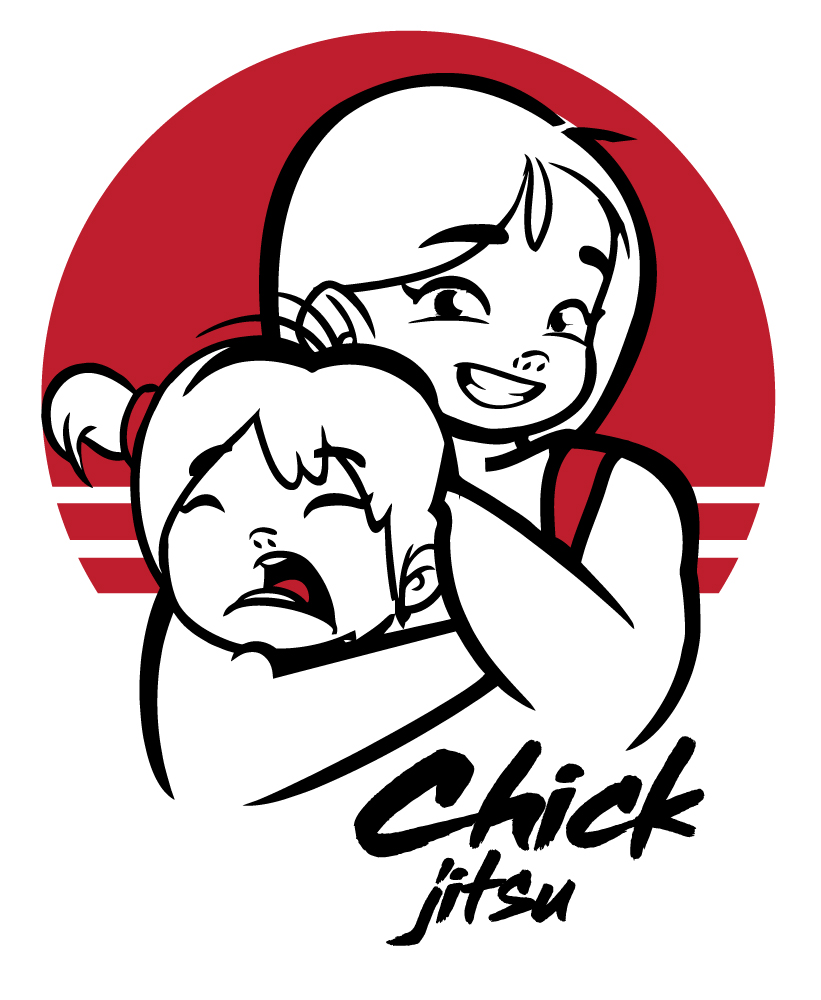 The girl-only grappling tournament is back!
Story by Evelyn Sutton. Photos by ChickJitsu
We all agree that Brazilian Jiu-Jitsu is a great sport for women and girls to train in, build up confidence and learn effective self-defense techniques. For many, once you've been a Jiujiteira for a little while, a fun way to take your training to the next level and put your grappling skills to the test is to compete.
ChickJitsu is a women-only absolute NoGi Jiu-Jitsu tournament that gives Jiujiteiras of all ages an opportunity to have fun, test their abilities and win some prize money. Last year, ChickJitsu had a great turnout in Florida. For 2022, the promotion promises bigger and better and is heading to Summerville, South Carolina on March 5th at Black Force Mixed
Martial Arts & Fitness Academy.
Jepha Mooi, the Jiujiteira behind ChickJitsu, started training mostly for self-defense reasons, and ended up falling in love with the health benefits, the mentality of the game and the BJJ community. Jepha is a fierce advocate for women's Jiu-Jitsu and women empowerment.
ChickJitsu first started out as an all-women's class and evolved into a full tournament when Jepha noticed the need for more opportunities for women to compete in and events that guaranteed a girl would be going against another girl, instead of having to compete against a boy due to not having enough female competitors sign-up.
If you're looking for a tournament where you will meet and hang out with other like-minded Jiu-Jitsu chicks, have a great time and even win some prizes, ChickJitsu is the event for you. To sign up, go to Smoothcomp. Kids divisions start at 4 years old and women's absolute prizes are at $500+.
Follow ChickJitsu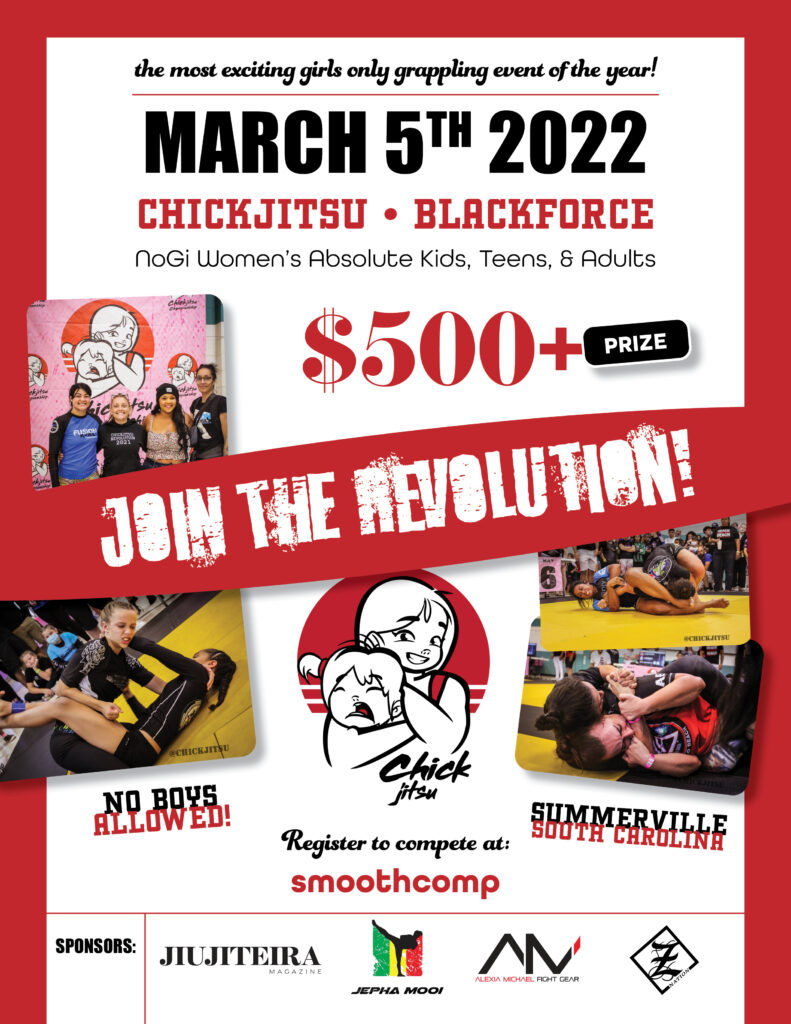 ---
---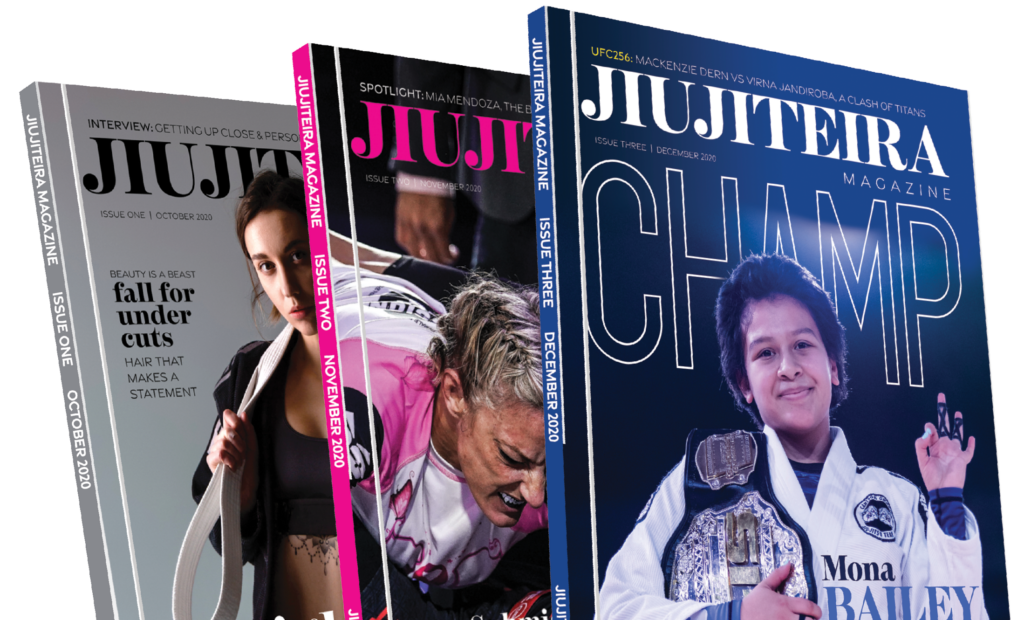 Our printed magazine is full of extraordinary women with extraordinary stories, get your printed copy via mail today >