---
Exclusive interview:
In this straightforward interview, Evelyn Sutton from Jiujiteira Magazine and Medusa's newest bantamweight division Champion, Claire North, talk about the current reality of women who train and compete in Brazilian Jiu-Jitsu, the urgent need for equality when it comes to pay for male and female athletes, the need for more weight divisions for women at major tournaments, having the same promotion, exposure and opportunities as the men, the significant importance of events like Medusa Female-Only Jiu-Jitsu and what can we do as a community to support women's Jiu-Jitsu. Read more >
---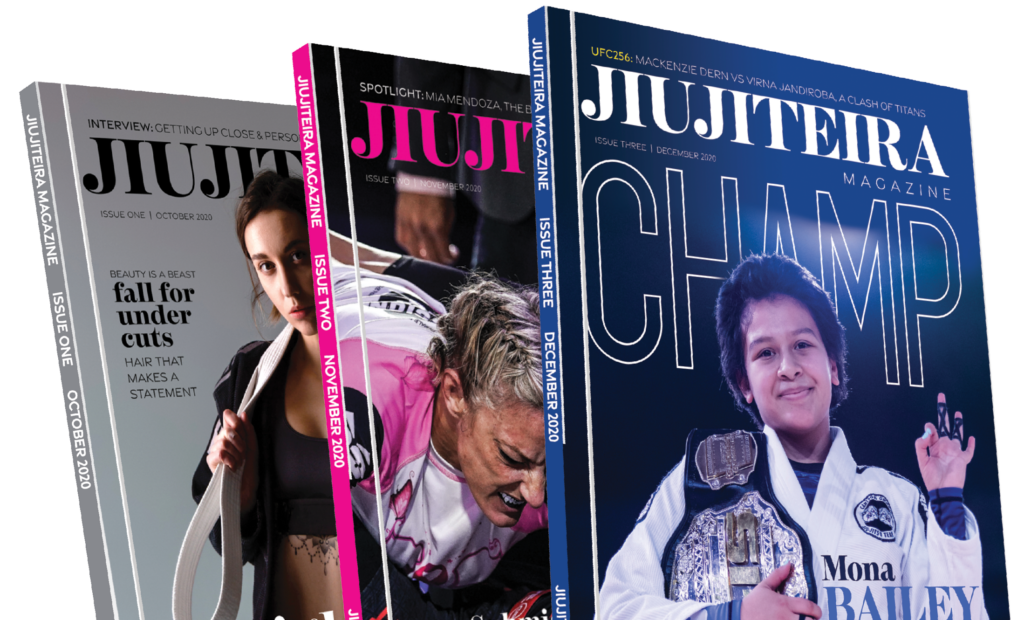 Our printed magazine is full of extraordinary women with extraordinary stories, get your printed copy via mail today > 
---
Attack the Legs!
Originally frowned upon in mainstream Brazilian Jiu-Jitsu, leg locks are now more popular than ever. If you want to have a chance at winning competitions, you have to study leg locks. Learn some basic techniques that will help you build a solid leg attack game!