"Jiu Jitsu is an outlet": the story of how Nicole Evangelista balances training with her non-Jiu Jitsu goals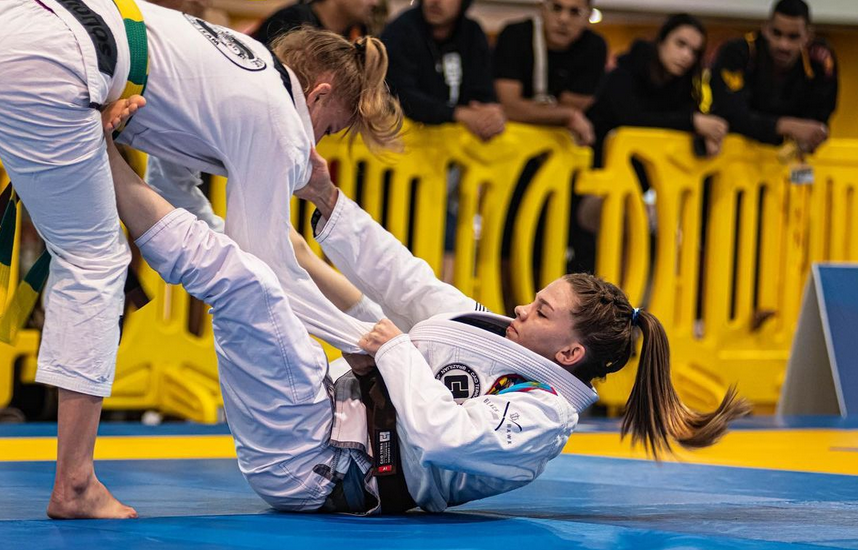 by Charlotte McKinley / Photos submitted by Nicole Evangelista
Just because Caio Terra brown belt Nicole Evangelista is out of the Jiu-Jitsu competition circuit does not mean she is out of the Jiu-Jitsu world. Currently, Evangelista has set her sights on obtaining something different than another Jiu-Jitsu title: her juris doctorate. 
How does she balance the educational demands with the demands of Jiu-Jitsu?
Evangelista's upbringing can explain.
Her father, Brett Evangelista, decided sports were non-negotiable because one learns values such as losing with a good attitude, hard work and respect.
"I wanted to use sports to feature those fundamental principles in life that you can carry forward for the rest of our lives," he said. "[It] could help her in her endeavor in academics or sports or whatever she chose to do."
After failed attempts at swimming and genetics kept her too short for volleyball and basketball, the winners were wrestling, Judo and Jiu-Jitsu.
"She just seemed to gravitate towards individual sports," Mr. Evangelista said.
Pushed to excel by her father, it was not a shock when mere months into her experience with Jiu-Jitsu, Evangelista competed in her first tournament.
"[I was] just a little white belt and I did a local tournament, and I had to fight boys," Evangelista said. At age 9 in local tournaments, girls can fight against boys as puberty has yet to affect the playing field.
Evangelista stepped onto the mat for her first match. She shook the hands of her opponent and the referee. The moment the referee started the match, a switch flipped — but not the switch one might expect.
"I turn to try to run off [the mats], and then the boy just grabbed me and rear naked choke me and then I started crying," Evangelista said, laughing at the memory.
She ran to her father, scared and in tears because of the match.
He held his daughter in his arms as she sobbed in fright after the scary submission. The referee walked over to check to see if she was ready for her next match, which would begin just minutes later, or if she needed more time to compose herself.
"If you don't want to. It's okay," Evangelista recalled her father saying. " I just remember crying and I was like, 'You know what, I think I will. I'll do it.'"
Filled with renewed courage, Evangelista stepped onto the mat, ready and raring to go.
When the referee started the match, the switch flipped again.
"I go run off the mat and I get choked in the same exact way by a different boy!" she exclaimed.
---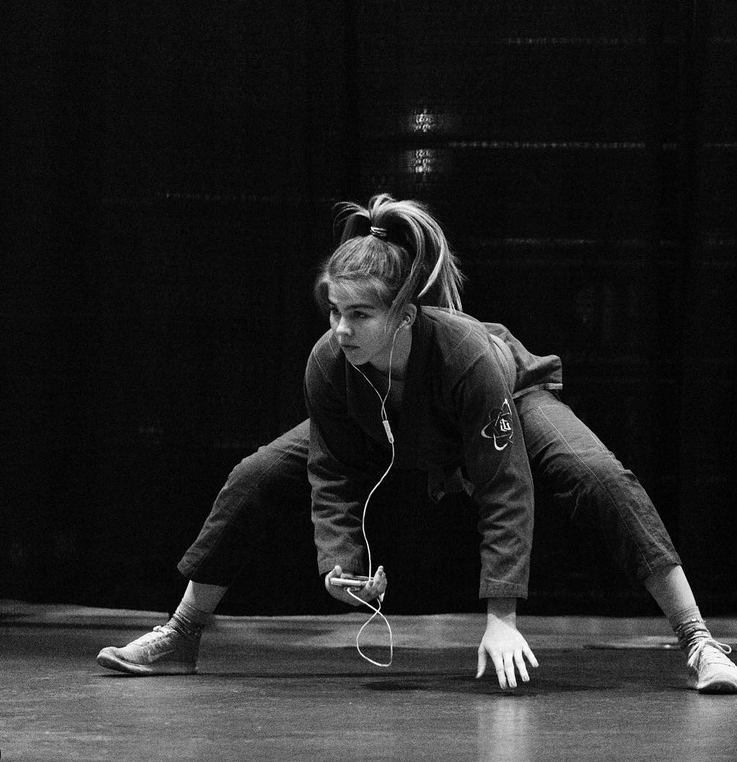 ---
The tears were not an indication of what was to come, however. A few years later, after placing in three of the biggest Jiu-Jitsu tournaments in the circuit — North American Grappling Association, World International Brazilian Jiu-Jitsu Federation Jiu-Jitsu Championship and Pan American Championships — Evangelista had thus situated herself as a competent and dangerous jiujiteira.
She did all this while in school.
Mornings started early at 6 a.m. with workouts planned by her father. With his military background lending inspiration to the discipline regime, there were "a little bit of tears" at times. After, schooling revolved around her training schedule with her mother teaching her for the first few years before transitioning to a typical school structure.
Evangelista graduated high school when she was 16 — with the first two years of college under her belt from a dual-enrollment program.
"You know, being 14 [or] 15 at a community college, it wasn't the most socially accepting experience because I get it — if you're 18 [or] 19, you don't want to hang out with a 14 year old," she said.
After graduation, her parents decided that it would be best for Evangelista to take a gap year.
"Go do something that you enjoy doing, which is Jiu-Jitsu, and have fun," her father said. "Let off the gas a little bit…on your education, [and] let your age catch up to where your brain is."
After many sweaty yet fulfilling hours on the mat throughout that gap year, Evangelista decided to attend the University of Denver.
During her time at university, she trained constantly.
"Jiu-Jitsu is a phenomenal outlet for school," she said. "I would say [it is] near impossible to sit down and study for eight hours a day."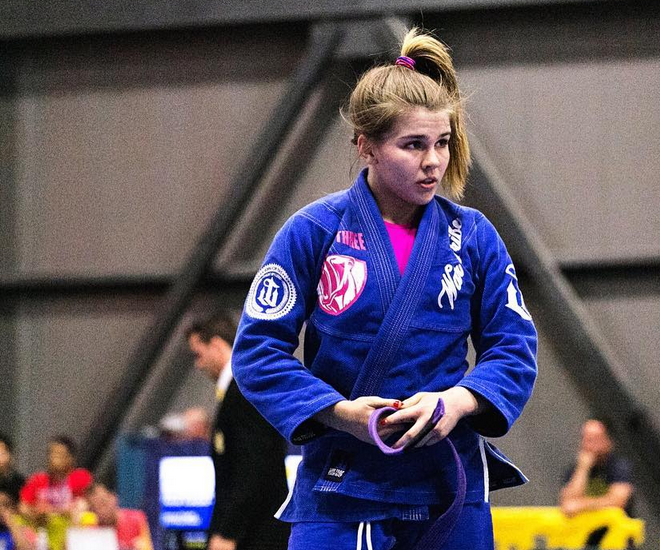 For other college students, parties, video games or a movie marathon are their breaks from school. For Evangelista, putting on her gi and grappling with her comrades was her study break.
"[Jiu-Jitsu has] a unique social element that you may not see in other sports," she said. "It was kind of like killing two birds with one stone. I have this social outlet from studying, and that's great. And then I have a physical outlet from studying, and then I'm trying to progress in something other than studying."
Though others might call it a balancing act, Evangelista views it as an outlet.
After graduating in 2020 with a degree in Business Management, she turned to tackling the LSAT for her next challenge, during which she decided to take a break from competing, but still kept up her training.
After she passed the LSAT exam in the 99th percentile with a score of 172, she enrolled in a vigorous Mandarin language program at the National Taiwan University. Since the university has a partnership with many Ivy League schools and a good track record, it made sense to choose NTU.
Enrolling in the Mandarin learning program seems an odd choice on the surface, but when one considers the lessons she took as a youth and China's global footprint, it starts to make sense.
"If you're going to interact in a world where a specific country is going to have significant influence in the direction of that country, not just militarily, not just geopolitically, but economically as well, would it not be wise [to learn that language]?" Mr. Evangelista asked. "That's why you want to learn Chinese."
On a whim, Evangelista decided to compete at the American National IBJJF Jiu-Jitsu Championship in Las Vegas, Nevada — one of the larger tournaments with thousands of competitors.
The match started as any other — Evangelista shook hands with the ref and her opponent and the match began.
That is when tragedy struck. Literally.
"I was going for this really risky armbar that was not there," Evangelista said.
Stars filled her vision with her head connected with the mat.
"I was just so dazed," she said. "I knew where I was, but I was very confused."
She pushed on but tapped out 30 seconds later. Though the concussion did not knock Evangelista out, it did put her out of commission until September — close to the time she would depart for Taiwan.
"It was just God's timing [that] my headaches went away about a week before I left for Taiwan," she said. "So that was really nice."
---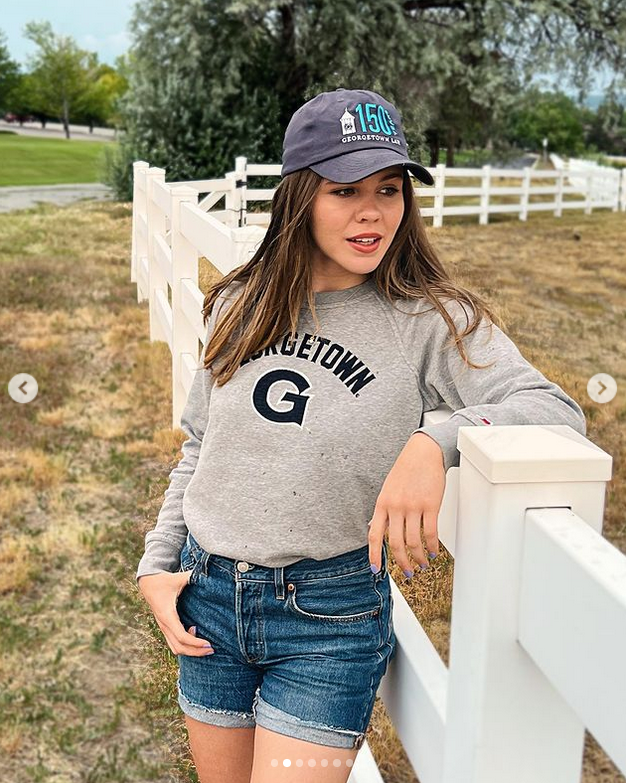 ---
The time for her trip quickly arrived and Evangelista was soon boarding the plane for Taiwan. She spent 13 hours on a plane just to quarantine in a windowless hotel room for a week.
Restless and eager to find a gym, Evangelista started exploring her options as soon as she was released.
"I knew when classes started it would be busy — I just didn't know how busy it would be," she said.
Still recovering from her concussion, Evangelista can only drill technique.
"I'm trying to limit my chances of getting hit in the head again, too close to the previous concussion," she said. "It's really hard not to [roll] because it's like I don't have any symptoms, but I just can't do it."
There are other difficulties Evangelista is facing in Taiwan, namely the comprehension of a different language.
Sitting in a four hour class session multiple times a week only allowed to speak Mandarin has been a challenge for Evangelista, but one she is eagerly taking on.
"[It is a] long way to go but we're slowly getting there."
The program will pass in the blink of an eye and Evangelista will return stateside, hopefully with a professional level of Mandarin under her belt, to start her juris doctorate degree at Georgetown Law.
And yes, she still plans to train Jiu-Jitsu.
---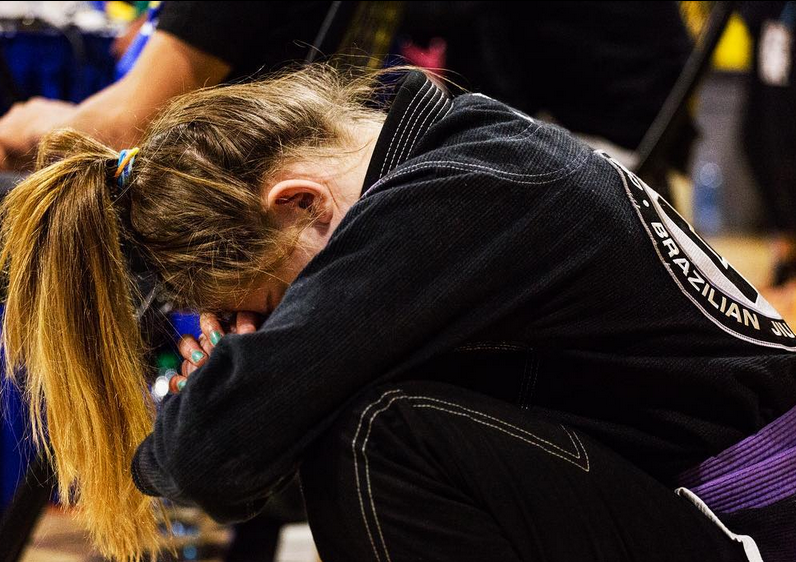 ---
---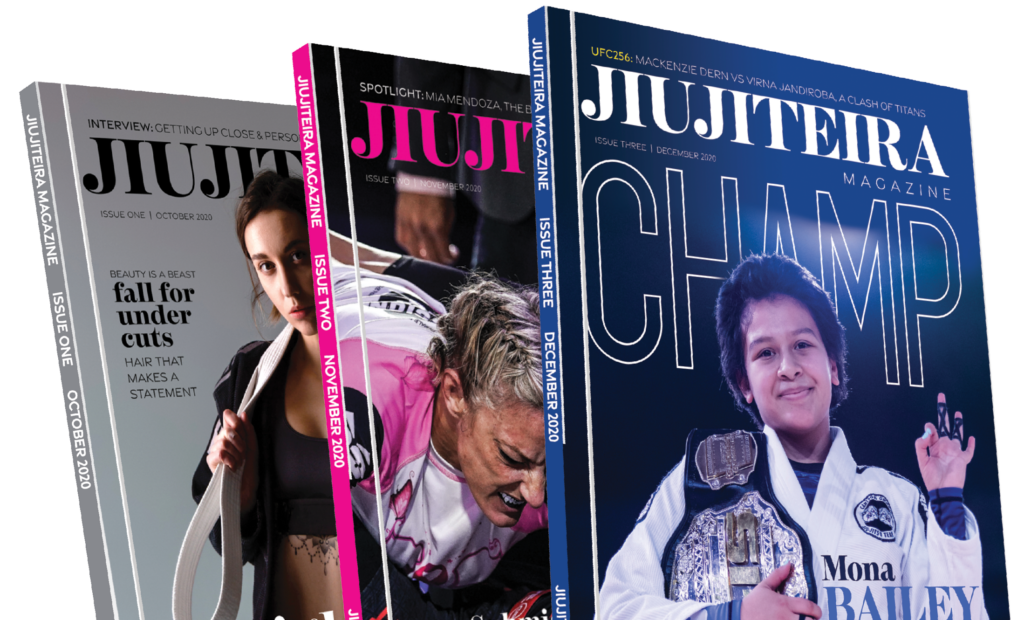 Our printed magazine is full of extraordinary women with extraordinary stories, get your printed copy via mail today >