Sophie Sharp: From taps to pins, the Journey of a Jiujiteira becoming a Wrestler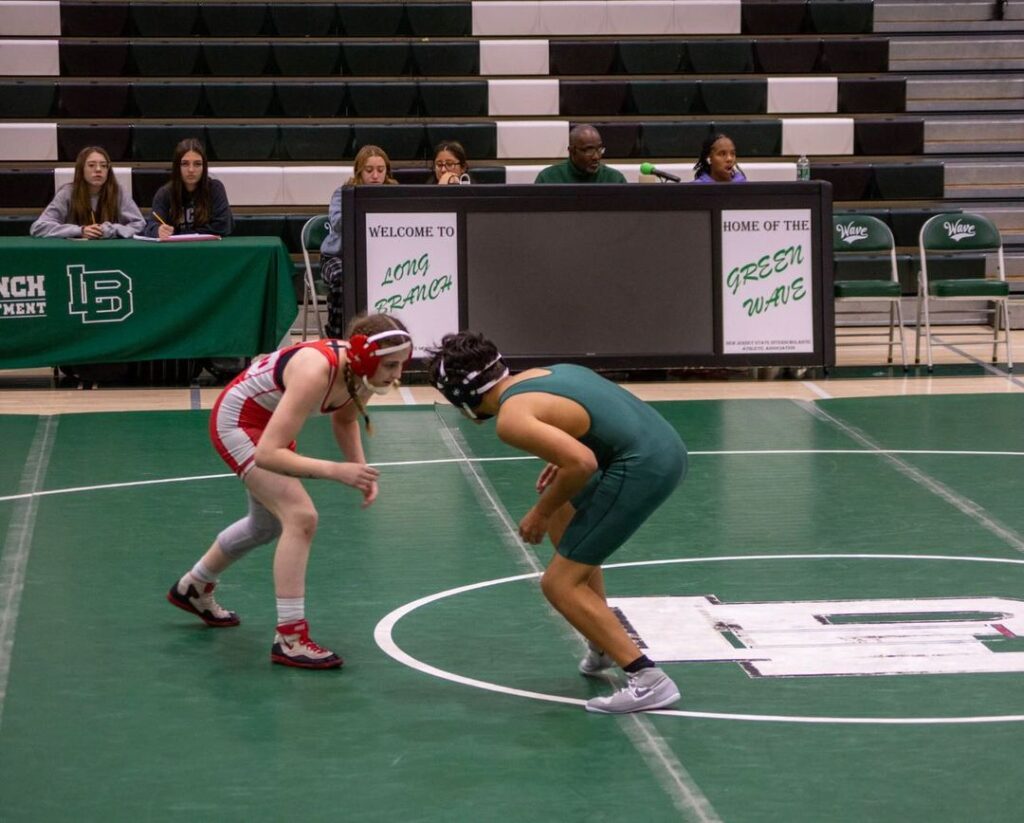 Already an accomplished young athlete in Brazilian Jiu-Jitsu, Sophie is now leaving her mark on the wrestling mats, developing what she likes to call her "Wrestle-Jitsu" style of grappling 
---
Interview by Evelyn Sutton. Photos supplied by Sophie Sharp
---
Sophie Sharp was one of the very first rising star interviews I did when Jiujiteira Magazine got started almost two years ago. I found the young star on social media, and she immediately caught my attention for her talent, work ethic, dedicated and supportive family, and all of the characteristics that make champions so inspirational, someone you can look up to, learn from and dream with. 
During that first interview, as a Jiujiteira myself and a mom, I was impressed by Sophie's ambition, clarity and determination to achieve her goals, which started at only 10 years old. Not to mention her discipline, maturity and the fact that being a young girl in the male dominated environment of BJJ didn't phase her at all, on the contrary, it seemed to motivate her to push past her limits, be a trailblazer and attract more girls to the sport.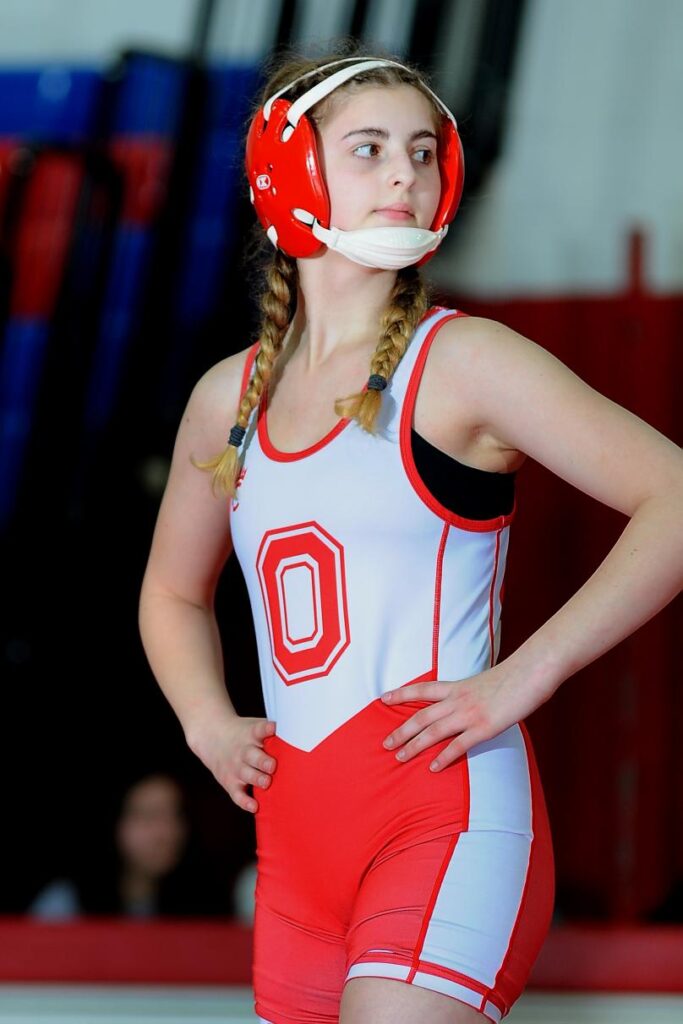 ---
Now a high schooler, at 16, Sophie is again challenging convention and paving the way for women in combat sports, this time on the wrestling mats. After a very successful competition season in Jiu-Jitsu, the fierce athlete who dreams of one day conquering the coveted ADCC championship title, accomplished notable wins, including a collection of gold medals in NAGA, Good Fight, Emerald City Invitational and Grappling Industries – where she went against and beat 30+ year old women like it was just another day at the gym.
Known for her strategic game, explosive movement and being an expert on setting up double submissions, Sophie was already a dangerous competitor before adding wrestling, a 5,000 year old practice that is still considered one of the most effective forms of physical combat, to her arsenal.
---
Pulling together the two main ground styles is what Sophie is working on now. "Wrestle-Jitsu" is what she is focused on developing as she plans on training, competing and coaching both sports for the rest of her life.
In 2021 Sophie was featured by Inside Edition as the "New Jersey 14-Year-Old Eyeing Jiu-Jitsu World Championship Has Even Bigger Goal: Get More Females to Compete".
---
Q&A:
JM: Seems like much has changed since we last spoke. I wanted to catch up with you and talk about this new phase of your athletic career. But first, let's start with your personal life. You recently turned 16 years old. Did you have a 'sweet 16' party?
SS: I kind of kept my 16th birthday on the quieter side and instead of a party, I got a tattoo. It was very exciting and nerve wracking at the same time since I didn't know what to expect. Besides that, I just hung out with my family and we celebrated together.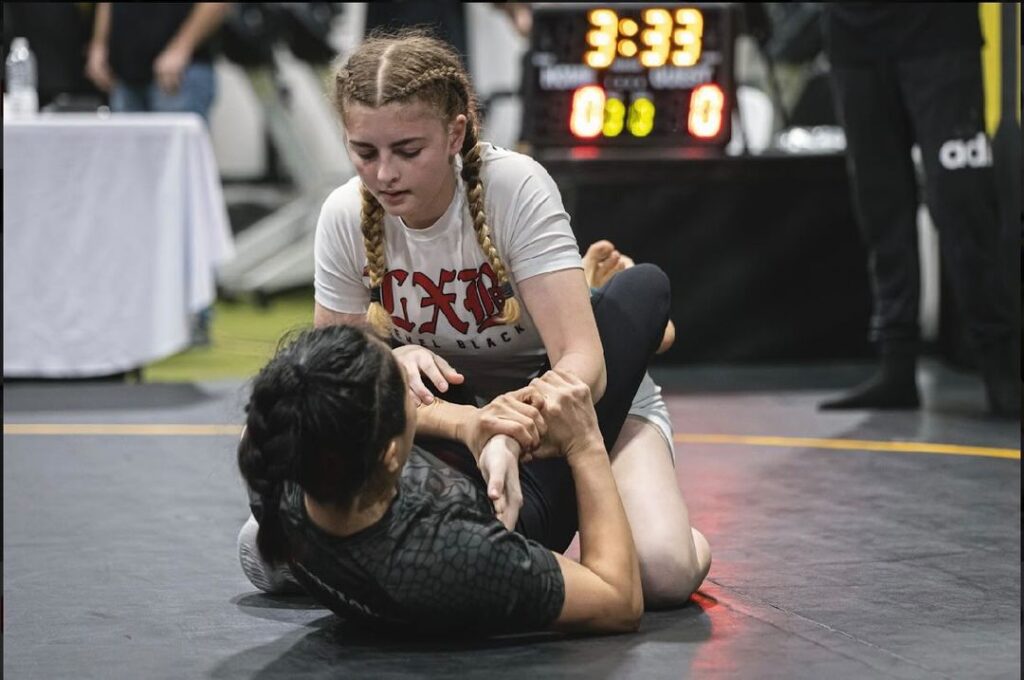 ---
JM: That's awesome! What did you get?
SS: I got the word "Wrestle-Jitsu" on my forearm because I'm planning on doing Wrestling and Jiu-Jitsu for the rest of my life. I really wanted to make it permanent.
---
JM: What does that mean to you? Is "Wrestle-Jitsu" something you want to pursue both as an athlete and a coach?
SS: Yes, 100%. Ever since I started teaching and helping out at kids' classes at the age of 11, I've wanted to open my own gym, especially with my father. I've always had the desire to help make the sport grow, it's my biggest dream.
---
JM: How was your experience when you received your blue belt?
SS: It was crazy 'cuz I didn't know it was happening, of course, but when one of my old coaches, Jay Regalbuto showed up, that's kind of when it all hit me, that I was getting my blue belt. I didn't cry but I definitely teared up a little bit. Just because I had two amazing coaches, Joe Dockery and Jay Regalbuto give the belt to me. It was a special moment.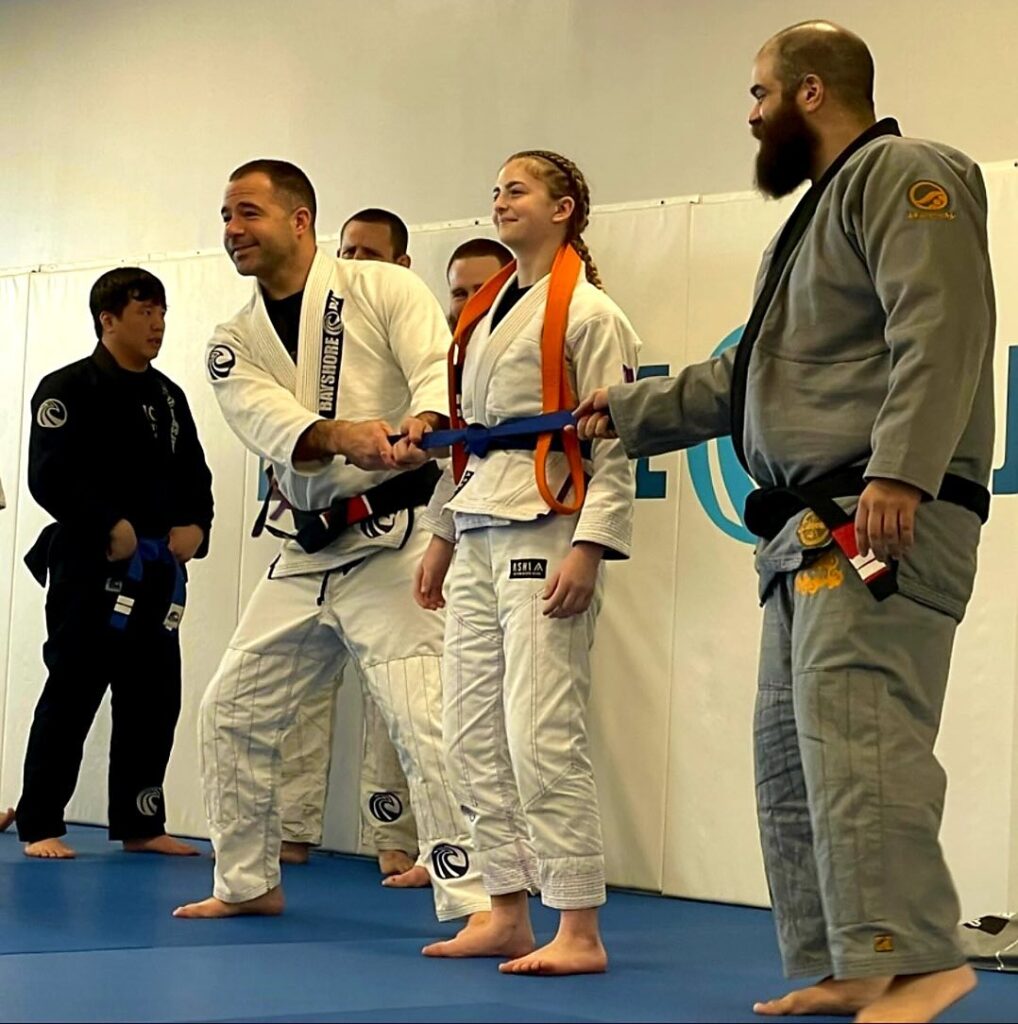 ---
JM: Do you feel the perception changes once you are a blue belt? 
SS: Most definitely. You don't get looked at as a little girl anymore. You have that maturity now. You're no longer in the shadows, you don't have to be as quiet anymore, you have a voice now and people respect you a lot more.
---
JM: You are currently training at Bayshore BJJ. Tell me about your transition to a new gym:
SS: It was chaotic, I'm not going to lie. It was stressful after my old gym, Studio 84 closed. We immediately looked into new gyms. When we went to Bayshore BJJ, it was amazing. It felt like being at Studio all over again, with even better people.
---
JM: And how is the female presence at Bayshore BJJ?
SS: We are slowly but surely developing a bigger female program, we are moving around the schedule to make it all fit together. Sadly, I think the sport of Brazilian Jiu-Jitsu for women is at a stopping point right now. It's been a little rough trying to get new women to join in. Our kids class is ginormous with girls but for women, it's been more difficult.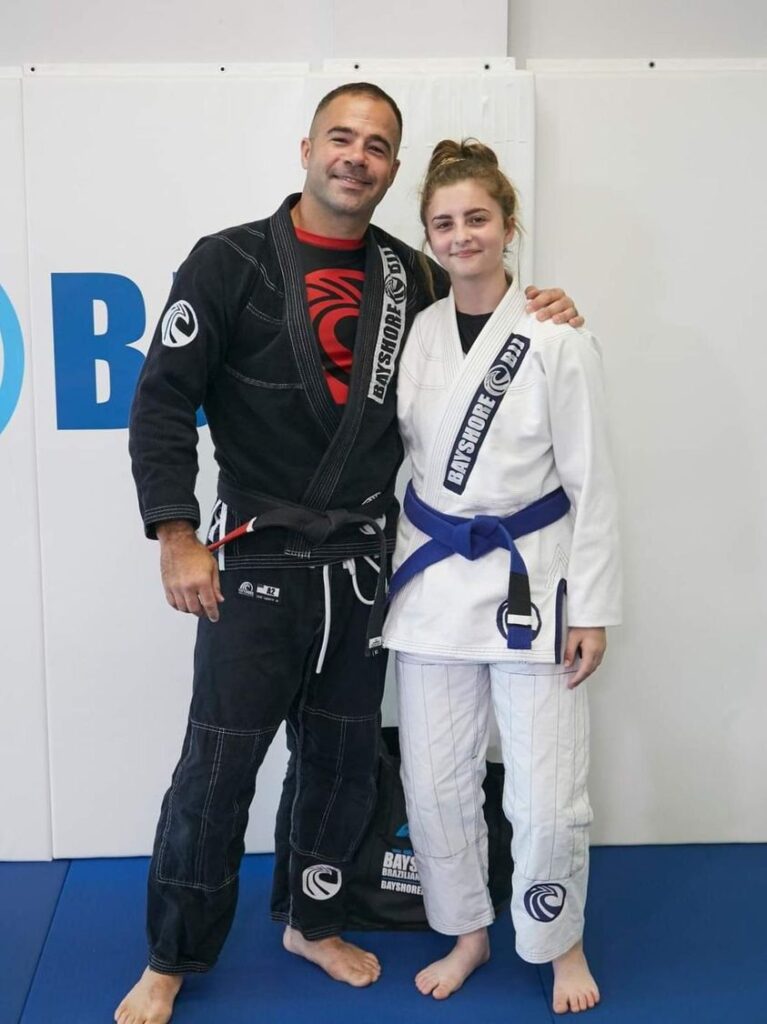 ---
JM: You are in New Jersey and there' definitely icons of women's Jiu-Jitsu in your area such as yourself, Danielle Kelly, Amanda Leve and others. How would you describe the Jiujiteira community there?
SS: I definitely see potential for growth. I think as more high level girls like Danielle, Amanda Leve and myself get out there and are featured in major competition stages, it will help grow even faster as more women can see that Brazilian Jiu-Jitsu is a fun sport. I think when the timing is right, it will happen.
---
JM: Just the fact that you mentioned there are a lot of girls in the kids classes, the next generation of Jiujiteiras coming up, is encouraging. How do you feel about being a source of inspiration and a mentor to these young girls?
SS: I love it! Everyday I walk into my Jiu-Jitsu gym I have all the little girls coming up and telling me that they started wrestling, they got a new stripe on their belt, they learned a new move. Being  a role model for them gives me even more courage to be who I am.
---
JM: How challenging is balancing your rigorous training schedule and high school?
SS: Because it is wrestling season right now, I'm not training Jiu-Jitsu as much. I am mainly just helping out teaching and taking as many classes as I can. I have a pretty set schedule with not too much moving around, I go straight from school to wrestling to Jiu-Jitsu after, it's 12 hours straight but it's worth it and I love it.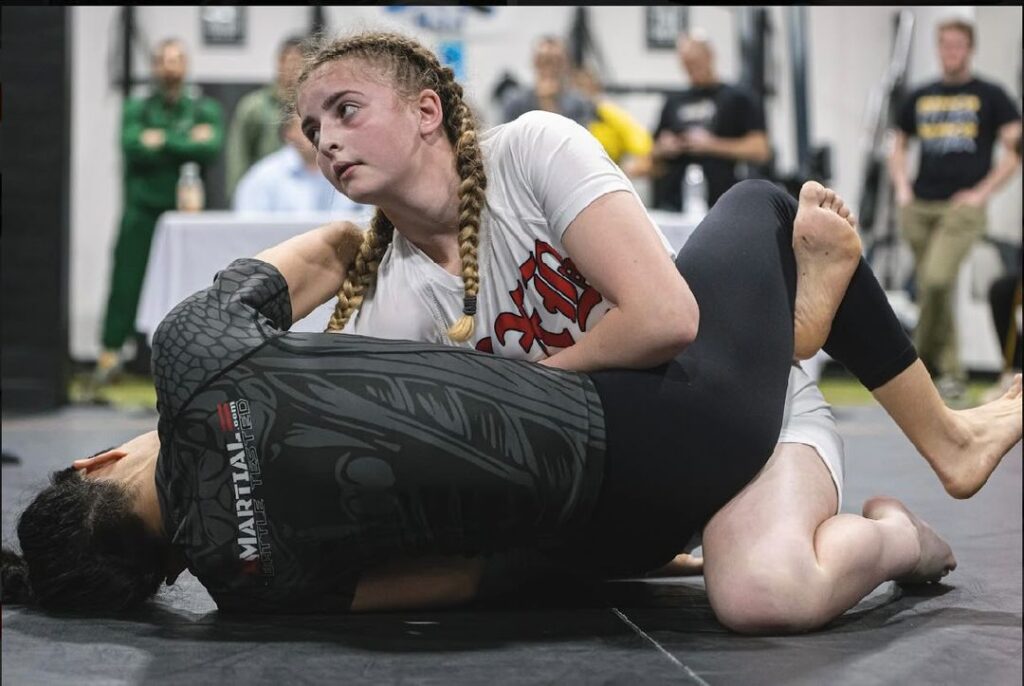 ---
JM: How did wrestling come about?
SS: When I was a freshman, my parents, especially my dad told me if you really want to make your Jiu-Jitsu evolve you have to start wrestling, and that was big last year. I had no problem starting wrestling, and once I did, I absolutely fell in love. 
---
JM: What are some of the parallels you have found between Jiu-Jitsu and Wrestling?
SS: To be honest, there is not much other than the standing part. When it comes to Jiu-Jitsu and Wrestling, I think a lot of people mix them up because Jiu-Jitsu looks a lot like wrestling. Wrestling definitely makes you quicker in Jiu-Jitsu and it gives you more stamina. You are not as tired, as often. So far, I think those are the key things from Wrestling that have helped me in Jiu-Jitsu.
---
JM: Are there submissions in wrestling?
SS: No, there aren't. It's just trying to get your opponent to their back. 
---
JM: And how has that improved your Jiu-Jitsu game at this point?
SS: It has improved a lot. I have a lot more control when it comes to Jiu-Jitsu, I'm not all over the place or trying to go super quick with everything. Once I get to a dominant position in Jiu-Jitsu, I stay there because I know I can hold them. Wrestling has helped me a ton with that.
---
JM: And vice-versa, how was it coming into Wrestling with a Jiu-Jitsu background?
SS: Last year, when I started, it was tough because there are a lot of rules in wrestling where you can't lock hands in certain areas and times, and trying to figure all of that out was a bit of a struggle. But now I've gotten used to it.
---
JM: You've been competing regularly in wrestling. How is that going?
SS: I love it. I am trying to get back out there as much as possible. I am always excited to compete.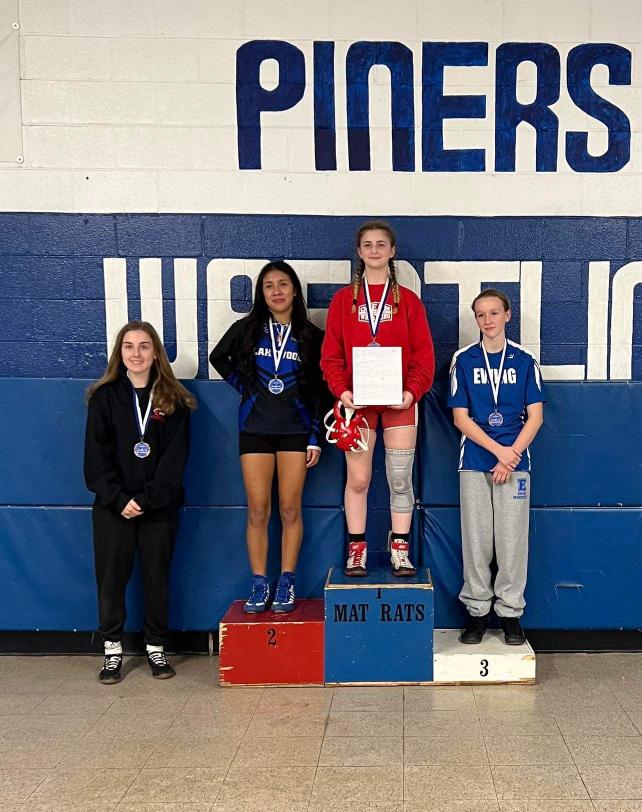 ---
JM: Do you wrestle mostly girls or have you gone against boys as well?
SS: I would say 90% is against girls and 10% against boys. They really try to separate it, just because wrestling is evolving like crazy right now, especially in high school.
---
JM: It does seem like wrestling is becoming more popular in high schools everywhere, particularly with girls. Why do you think that is?
SS: That's a very good question! Coming from a Jiu-Jitsu background, I think girls just want to be known as being tough, and not so much as "girly" in a way. I know a lot of girls also do it to get stronger, more athletic and fit. A couple of girls I've wrestled against didn't start training necessarily because they wanted to be good at wrestling but because they wanted to get stronger, so I think that is one of the main reasons.
---
JM: Back when women started wrestling there wasn't much support for female athletes in the sport, even the uniform, the singlet was something girls struggled with. How is the situation now?
SS: It has definitely improved. There is still work to be done as far as equality in the sport but they have come out with rashguard and shorts sets for girls who are uncomfortable in a singlet. When it comes to the big stages, like States for wrestling, they still don't give girls as much credit. Guys States are in Atlantic City and ours is in a local high school. That's when it kinda goes down hill. Also, there are certain steps to get to States, you have to go through Districts and Regions. We only have Regions, we don't get a Districts because they don't feel that we have enough girls. There's an obvious difference, and they are doing their best right now to bridge the gap but they can definitely do better.
---
JM: What's your relationship with your wrestling coaches like?
SS: We have a very good bond. There are three male coaches and they are the best wrestling coaches I could ask for. They are always going to all the wrestling tournaments with me, without any questioning, they are always giving me pointers, they don't care that I am a girl, it doesn't bother them, they will throw me in with any boy that they feel is a good match and they know that I won't have a problem with it. I think that's where it clicks. They know that I am not afraid of a challenge, and I'm definitely not afraid of any of the boys.
---
JM: What happens after high school?
SS: I'm looking to go to college for wrestling and to study education for business. I haven't looked into any schools yet but I know that I do want to wrestle in college.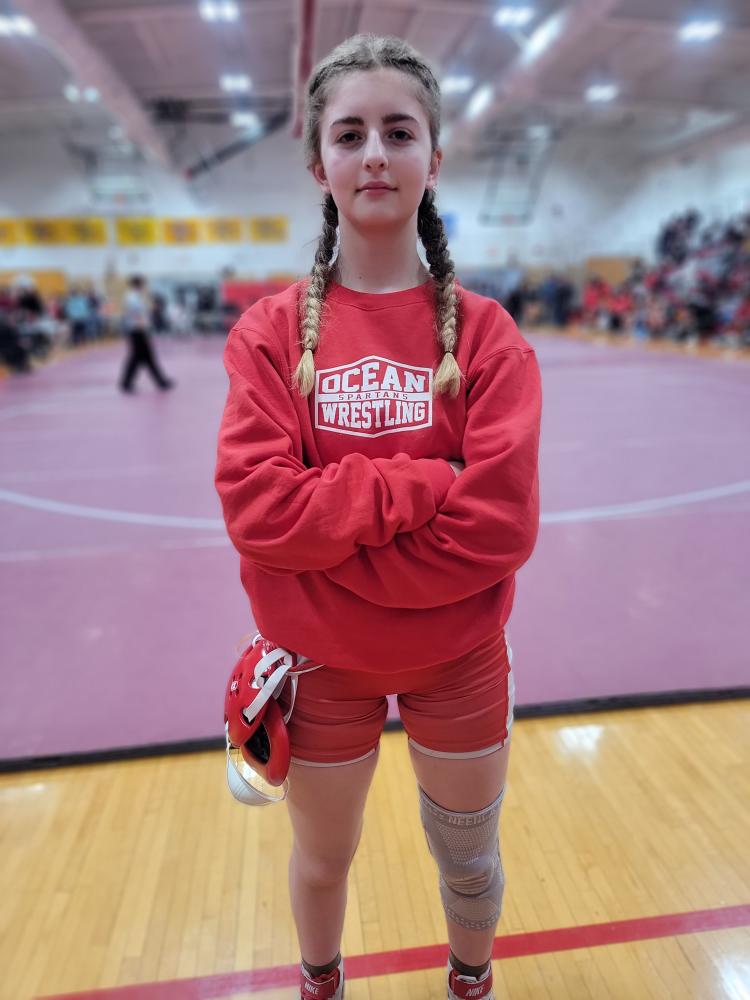 ---
JM: What are your plans for this year as far as competitions for Wrestling and Jiu-Jitsu?
SS: This year, I know I have an upcoming superfight in Jiu-Jitsu after the Wrestling season, I believe is March 11 and I am very excited for that. I will be getting into competitions for Jiu-Jitsu a little bit more now that I've gotten bigger and it's easier to find matches. As far as Wrestling goes, our season ends in February and until then I will be competing.
---
JM: I remember last time we spoke, you told me that one of your dreams was to be an ADCC Champion. Is that still on the list?
SS: Oh yes! It certainly is. I think it will take a while, especially once I'm out of high school because I do have a lot of other things, like wrestling, that I want to focus on. After college, it will be easier to achieve that dream.
---
JM: How do you feel about the level of women's Jiu-Jitsu today?
SS: I feel that it has grown tremendously. I think that the population has slowed down, but as far as the level of everyone's Jiu-Jitsu, I think it's continuing to evolve. Before, I don't think we were getting as much respect over the technical ability of women in Jiu-Jitsu but now that you are seeing athletes like Ffion Davies and Brianne Ste-Marie at ADCC and the level that they are at, it has certainly changed the outlook of women's BJJ.
---
JM: Elaborate on your idea of Wrestle-Jitsu, how are you going to bring both together?
SS: I think they should be combined. Especially when talking about ADCC, you see a lot more wrestling and I think it's actually helping both sports tremendously. People now aren't as afraid of being on their feet in Jiu-Jitsu instead of pulling guard right away and I think it gives the audience something more to look at.
Follow sophie_dog922
---
---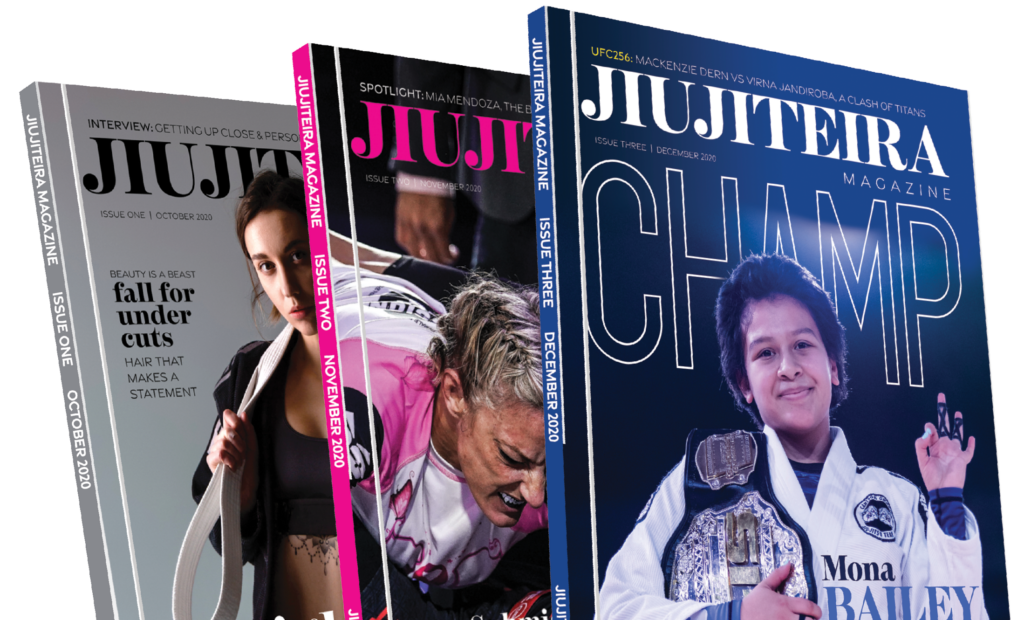 Our printed magazine is full of extraordinary women with extraordinary stories, get your printed copy via mail today >