Jiujiteiras deliver intense battles and remarkable performances at ADCC Orlando Open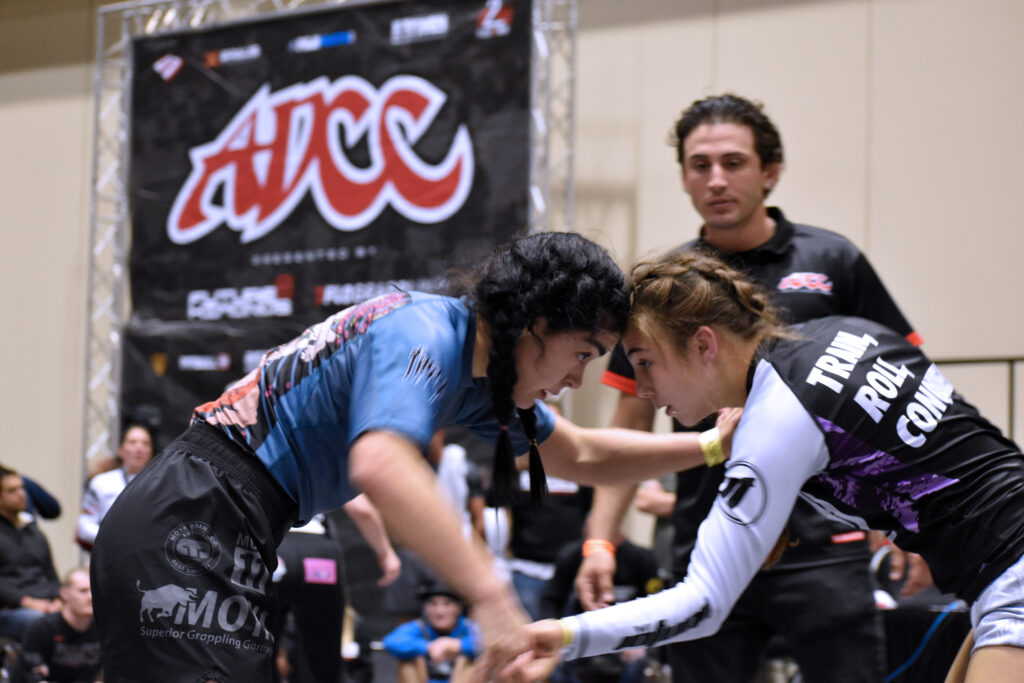 From seasoned veterans to promising rising stars, talent abounded, with athletes like Talita Alencar, Maggie Grindati, Layla Watkins, and the powerhouse that is Jasmine Rocha, who clinched the gold in both the under 60kg advanced and absolute divisions.
Story, photos and videos by Evelyn Sutton
The ADCC Orlando Open 2023 showcased an inspiring and electrifying display of grappling skills and combat sportsmanship. Among the various divisions, the women's division stood out as a testament to the ever-increasing presence of female athletes in the world of submission grappling and Brazilian Jiu-Jitsu.
In recent years, women have made significant strides in the world of combat sports, especially in submission grappling and Brazilian Jiu-Jitsu. The ADCC (Abu Dhabi Combat Club) has always been at the forefront of recognizing and promoting female talent, and the Orlando Open was no exception. This event featured an impressive array of women competitors from various backgrounds, skill levels, age groups and a new weight division.
Fans witnessed a display of technical brilliance as competitors showcased their knowledge of various submissions, sweeps, and escapes. The matches in the women's division were fiercely contested, full of intense battles with athletes pushing themselves to their limits. Every bout was a test of skill, strength, and endurance, and our Jiujiteiras delivered in terms of excitement and athletic performance.
From veterans to newcomers, the event was not just about established names in the sport; it also served as a platform for rising stars to make their mark. Many young and emerging talents displayed incredible potential and resilience, signaling a bright future for women in the world of grappling.
---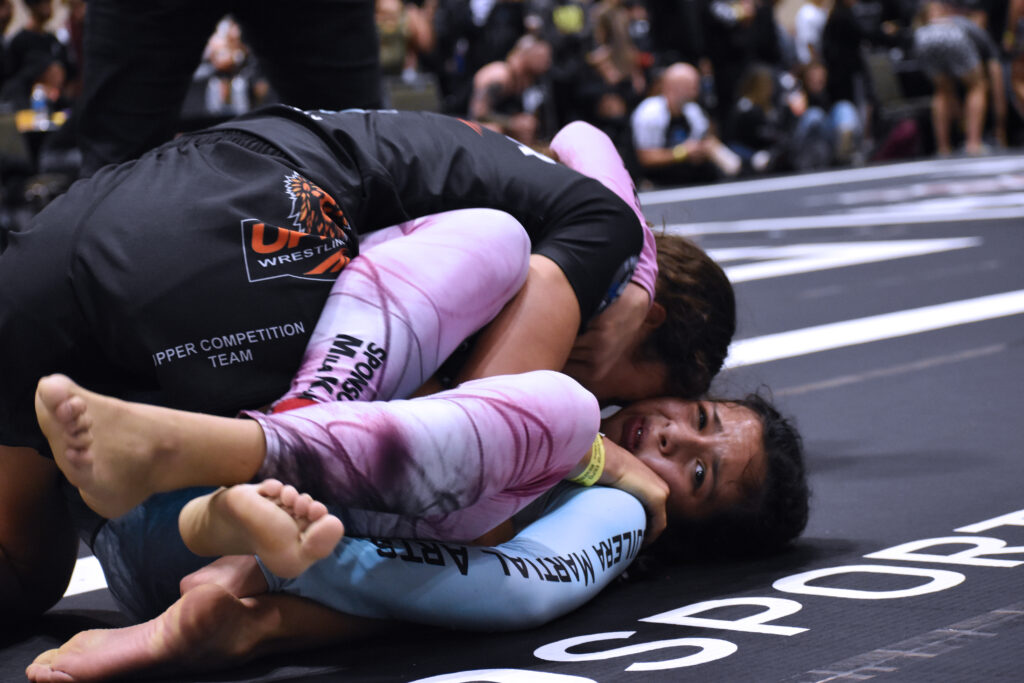 ---
Intermediate
Maria Murillo from Carlson Gracie Jiu-Jitsu Team, in Melbourne, FL had an impressive performance at her first ADCC Open. Known for her clean technical skills and ability to stay calm and collected under pressure, Maria utilized her bottom game to her advantage, maintaining excellent defensive skills while at the same time setting up dangerous traps for her opponents. Maria won three of her five matches in the under 55kg division, with two by submission and lost two matches by points. No matter how hard they tried, her rivals simply could not submit her.
---
---
In the semifinal of the Intermediate under 65kg division, a gripping contest for guard dominance unfolded between Ana Moceyawa and Sarah Daye. These two determined athletes pushed their limits and delivered an exceptional performance that had the crowd on the edge of their seats. Ana, a member of 10th Planet Boca Raton received guidance from the accomplished Professora Heather Jo Clark who proudly owns the distinction of being the first female sole proprietor of a 10th Planet gym. It was a showcase of incredible girl power! Congratulations to Sarah Daye, representing Mentality Martial Arts, for ultimately clinching the victory with a commanding six-point advantage.
---
Advanced
One of our very own female Florida events promoter, Jepha Mooi the woman behind ChickJitsu a women-only absolute NoGi Jiu-Jitsu tournament that gives Jiujiteiras of all ages an opportunity to have fun, test their abilities and win some prize money, participated in the ADCC Orlando Open competing in the Masters Advanced division under 60kg.
A black belt in BJJ, Jepha started training mostly for self-defense reasons, and ended up falling in love with the health benefits, the mentality of the game and the BJJ community. Jepha is a fierce advocate for women's Jiu-Jitsu and women empowerment.
---
One young woman who stood out was Layla Watkins. A four times IBJJF Pan Kids Champion, the 16 year old from Austin, TX took silver in the women's under 60kg advanced division with a submission win against Jaine Fragoso and losing only to the the extraordinary Jasmine Rocha.
---
And speaking of Jasmine Rocha, the powerhouse delivered nothing short of very impressive performances. Her technical precision was truly astounding; once she secured a hold on her opponent's joints, submission immediately followed. Her agility and swiftness made it challenging for spectators to keep up with the lightning-fast manner in which she overcame her competitors on the mat.
Rocha tore through the under 60kg advanced and the absolute division. As the daughter of Brazilian Jiu-Jitsu legend, Vagner Rocha, Jasmine displayed her prowess by securing all victories fast and efficiently, all by submission, except for one against Holly Martin in the absolute that was a win by decision.
---
---
Talita Alencar who is a 2nd degree black belt in Jiu-Jitsu secured the under 55kg division title with a submission, while veteran Maggie Grindatti triumphed in the under 65kg division.
---
---
Women's Division Results
Women's Under 55kg Division
1 – Talita Alencar
2 – Sophia Cassella
3 – Larissa Dos Santos
Women's Under 60kg Division
1 – Jasmine Rocha
2 – Laylah Watkins
3 – Jaine Fragoso
Women's Under 65kg Division
1 – Maggie Grindatti
2 – Maka Vickers
3 – Joslyn Molina
Women's Over 70kg Division
1 – Mackenzie Schultz
2 – Madelyn Haymes
3 – Eliza Newell
Women's Absolute Division
1 – Jasmine Rocha
2 – Holly Martin
3 – Maka Vickers
---
See the Action
If you missed the Orlando Open, don't worry. You can watch all the matches on FloGrappling
---
Follow ADCC