Fight Story: Changing the Narrative on Mental Health in Combat Sports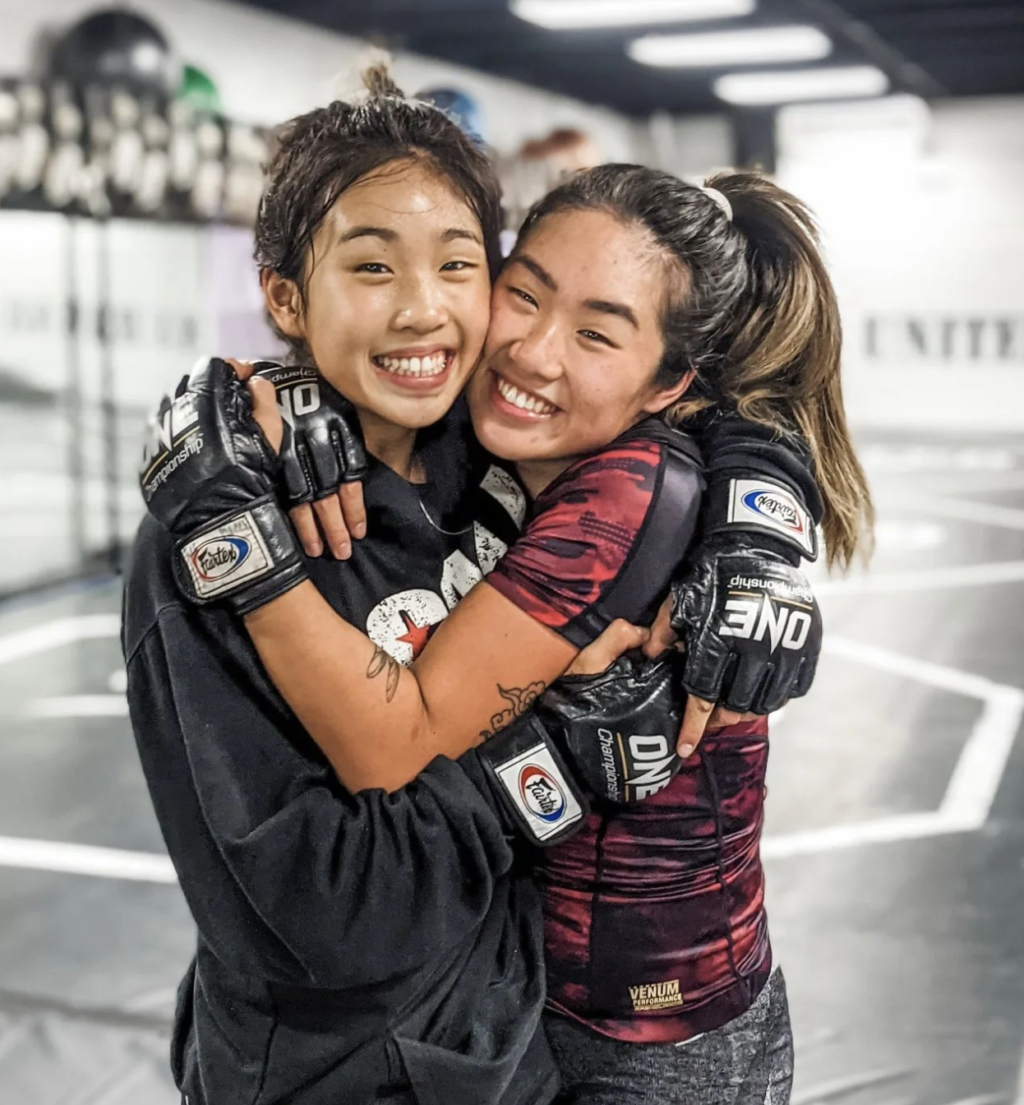 Angela Lee's journey from Champion to advocate, and the bright future of mental health education for fighters and the general public
Interview by Charlotte McKinley
Former ONE Championship atomweight champion Angela Lee saw firsthand how the narrative around combat athletes' mental health needed to change.
Thus, she created the nonprofit Fight Story.
Inspired by the life of her sister, Victoria Lee, Fight Story is an organization dedicated to "inspire, heal, and unite the world through the stories, struggles, and triumphs of fighters from all walks of life," according to their mission statement.
"We're dealing with mental health, enhancing mental health and wellbeing of specifically combat sports athletes, but also the broader community," Lee said.
Since everyone faces battles daily, Lee wanted to show the world that everyone is a fighter in their own way.
"Everyone has a fight or a battle, and everyone has a story behind that."
---
CLOSING A CHAPTER
Lee has struggled with her mental health as well. In 2017, she attempted suicide before a scheduled fight. With the pressure of cutting weight and the pounds not coming off in the way it needed to, she wanted to take herself out of the equation. Reconciliation with what happened took her months as she rebounded from her suicide attempt.
Five years later, her sister, Victoria Lee, 18, committed suicide the day after Christmas.
The loss of her sister sent Lee's world in a tailspin. For Lee, it was hard to get back in the octagon and compete.
On September 30, 2023, Lee lay her atomweight championship belt on the canvas of the octagon at ONE Fight Night 14 in Singapore. Surprised silence rang through the Singapore Indoor Stadium as she explained her announcement amidst tears.
"(Retiring was) something that has been on my mind ever since the beginning of this year," Lee said. "I just didn't know at that time, what the future looked like for me, and if I could go back into fighting and if I wanted to, and if I could."
As the months passed, Lee realized there were many things she wanted to do with Fight Story.
"That's when I started to understand that I didn't need to go back into fighting and that I shouldn't if my heart wasn't fully in it, and it wasn't," she said. "Everything kind of just became clear that it's okay to close this chapter."
---
---
OPENING A NEW CHAPTER
As a way to channel her grief and keep her sister's memory alive, Lee started Fight Story. Though her professional MMA career is over, Lee remains involved in the world through the nonprofit.
Despite being a young nonprofit, Fight Story has already seen success in its mission to elevate the stories, struggles and triumphs of fighters in all walks of life.
Lee mentioned she has received countless messages from Instagram DMs to emails of people opening up and sharing what they've been through or are currently going through.
"It's really crazy how many people, almost every single one of us I feel, is really affected by mental health in some way or some sort," Lee said. "It's just something that's never really brought up or talked about."
Lee mentioned that the current generation is more open and willing to talk about mental health issues — more so than the previous generation — and she's right.
According to a Harmony Healthcare study, 87% of Gen Z (born between 1997 and 2013) feel comfortable talking about mental health and 63% of Gen Z feels comfortable talking about their own mental health. 
"There's that clash between our parents' generation and the generation before them, where they still have a very much closed off mentality," Lee said. "I think that society as a whole is going to need to have a shift in mindset and how they view mental health."
Fight Story aims to help with that shift by explaining that mental health is that: health.
---
---
A BRIGHT FUTURE
Shifting the current narrative on mental health takes work — something that Lee is currently working on through her story and other stories of those who have battled with their mental health.
Along with elevating stories of people who have struggled with their mental health, Lee plans on having a program with educational materials for better mental and physical health.
There will be two courses: one for fighters and one for the general public.
With the fighter course, Lee plans on highlighting the dangers of an improper weight cut and what that can do to an athlete.
---
---
"A lot of times when athletes are cutting weight, they're not doing it the right way," Lee said. "They're actually starving important nutrients that your brain needs to make decisions and help with your judgment."
With the emotional wellbeing aspect, Lee mentioned the course would talk more about mental health and having an emotional outlet, whether through therapy, journaling or with a safe group of trusted people to talk things out.
"If any professionals in the field of nutrition, recovery or mental health would like to step forward and say, 'Hey, I would like to be a part of this program that you're going to be building,'that would mean a lot to me too," Lee said. "We are going to need to put together a group of professionals to help with this program."
Lee is currently fundraising to start building and implementing the courses in her nonprofit.
Currently, the Fight Story website hosts a donation page to collect funds. Additionally, Lee is open to share her MMA and grappling knowledge to fundraiser for Fight Story.
"We are here to let everyone know how important (mental health) is,"Lee said. "I feel like we already have a really big community that has joined by story and is behind our mission."
---
Follow Fight Story