Kristian Woodmansee: The Logic of Fundamentals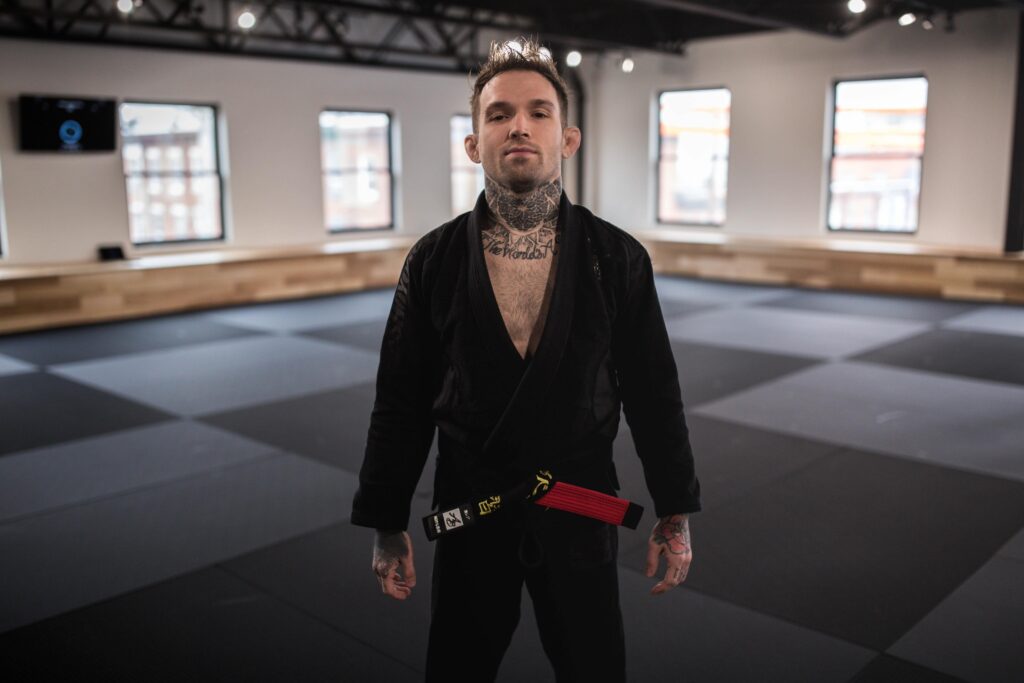 Acclaimed as the "Dream Killer" due to his unyielding approach in Jiu-Jitsu, Kristian Woodmansee excels not only as a competitor but also as a professor and mentor. Our recent interview with him at Jiujiteira Magazine's headquarters, following his seminar in Florida, provided valuable insights into his remarkable journey.
Interview by Evelyn Sutton
In the world of Brazilian Jiu-Jitsu, there are individuals who not only excel as competitors but also dedicate their lives to sharing their knowledge and passion for the sport with others. Kristian Woodmansee is one such remarkable figure in the Jiu-Jitsu community. As a professor and a fierce competitor, Woodmansee's journey through the ranks of Jiu-Jitsu is a testament to his unyielding commitment to the art and his willingness to explore new horizons in pursuit of excellence. 
The Early Years
Born in Marlton, New Jersey, USA, Kristian Woodmansee's Jiu-Jitsu journey is a fascinating tale of dedication and exploration. At the age of 20, Kristian made a spontaneous decision to venture into the world of Jiu-Jitsu. He chose to take his first steps on the mats at Shaun Smith's Balance Studios academy in Philadelphia, PA. The sport immediately resonated with him, quickly becoming an integral part of his daily life.
After earning his blue belt, Kristian felt the urge to seek a more competitive training environment. His quest led him to Team Lloyd Irvin, which, at the time, was widely regarded as one of the most formidable teams on the East Coast of the United States. At Team Lloyd Irvin, Woodmansee primarily trained at affiliated schools, working alongside notable figures like Jared Weiner, Wilson Reis, and JT Torres.
Once he achieved his purple belt, Kristian relocated to Miami, where he trained with the legendary Cyborg Abreu, and later settled in Las Vegas, Nevada. Upon his arrival in Vegas, Kristian affiliated himself with Robert Drysdale, eventually becoming one of the head instructors at Drysdale Jiu-Jitsu headquarters. In 2012, he was awarded his brown belt by Drysdale after making a name for himself on the podiums of several high-level IBJJF tournaments.
Kristian's competitive journey in BJJ has been nothing short of spectacular. He quickly rose through the ranks, competing in various tournaments, and winning numerous titles along the way. His technical prowess, combined with his unwavering determination, earned him a reputation as a formidable competitor.
As a brown belt, Kristian started making regular trips to San Diego before major tournaments to train at Atos Jiu-Jitsu. The connection between Woodmansee and Atos continued to grow, leading to his decision to switch camps in 2014.
Amidst his rigorous training and consistent competition schedule, Kristian embarked on a new role in 2016, serving as a grappling coach in Michigan while simultaneously preparing for his professional MMA debut. During this busy and transformative year for Woodmansee, he achieved the coveted black belt status in December, an honor bestowed upon him by André Galvão, the leader of the Atos team.
---
---
Teaching and Mentorship
While Kristian Woodmansee's competitive career is impressive, his contributions as a professor and mentor are equally noteworthy. He has dedicated a significant portion of his life to sharing his knowledge and expertise with the next generation of BJJ enthusiasts. His teaching style is renowned for its clarity, precision, and emphasis on high percentage fundamental concepts.
As a professor, Kristian fosters a positive and supportive learning environment for his students. He instills in them not only the technical aspects of BJJ but also the values of discipline, perseverance, and respect. Many of his students have gone on to become successful BJJ practitioners in their own right, a testament to his effective teaching methods.
Fighting in the rooster-weight division, which is for athletes under 127 pounds, Kristian's Jiu-Jitsu style and philosophy proves especially advantageous for smaller grapplers. His remarkable ability to dissect positions and submissions while capitalizing on his opponents' errors to further his own game has earned him a legendary reputation and the nickname, "Dream Killer" in the BJJ community.
Having dedicated nearly four years to Atos, Kristian made the pivotal decision to return to the Eastern United States with the goal of establishing his own academy and expanding his affiliation. Fast forward to the present day, and he is now at the helm of Logic HQ in Philadelphia, where he serves as the head instructor. Additionally, he spearheads the Logic affiliation, which boasts a network of over 20 affiliates spanning the globe. Amidst these responsibilities, Kristian maintains a rigorous schedule, regularly traveling to conduct seminars on an international scale.
Following his most recent seminar in Florida, we had the chance to sit down with Kristian at Jiujiteira Magazine's headquarters for a quick-fire interview session filled with intriguing insights.
---
JM: From a competitive point of view, how do you feel about the landscape of women's Jiu-Jitsu?
JM: What would you say was the greatest obstacle you had to overcome in your own Jiu-Jitsu journey?
JM: What would be your advice for women in Jiu-Jitsu?
---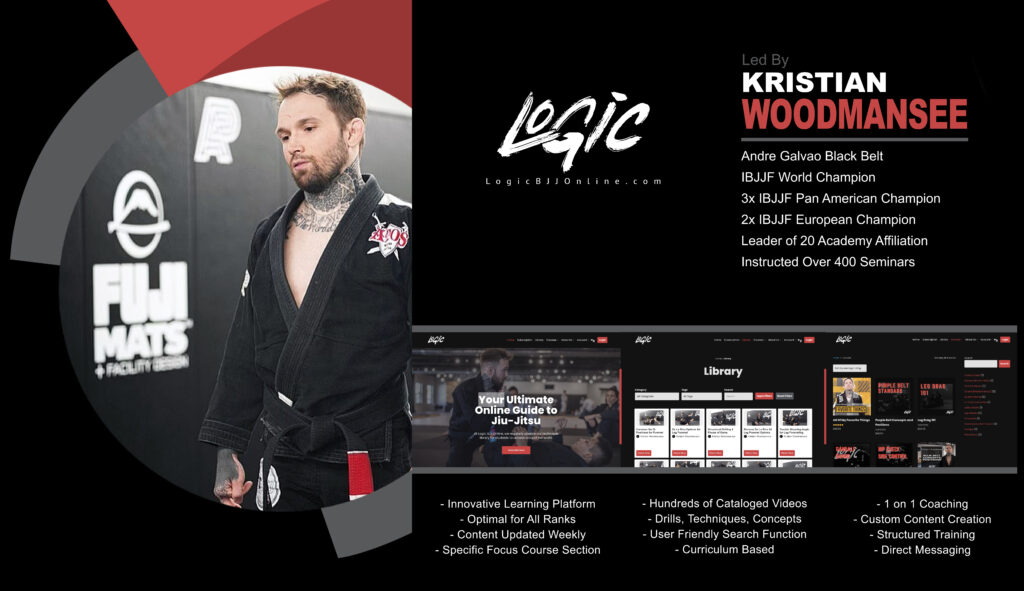 ---
Visit Logic Philly
Follow @logicphilly