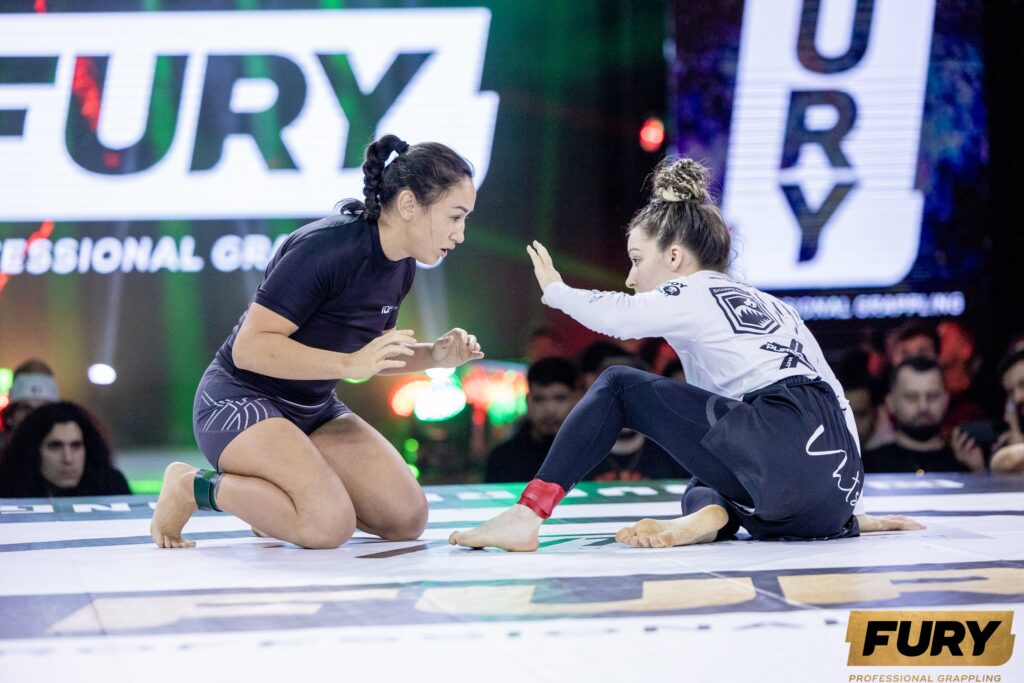 By Evelyn Sutton
Photos by Submission Hunter Pro & Fury Grappling
Recognized for her superior grappling abilities, Danielle Kelly is a 26-year-old Brazilian Jiu-Jitsu phenomenon. A veteran of WNO, EBI, and ADCC Trials, she has faced off some of the best female athletes in the sport, including UFC champs. The MMA world better watch out! This BJJ Queen has plans to expand her reign in combat sports and she is coming for blood.
Growing up, life at home was tough for Danielle Kelly. Her father was very sick and as a young girl, she was dealing with a lot. Her coping mechanism was to isolate, which caused her to develop some social issues. At school, she didn't have any friends, she didn't feel like the other kids her age, and her strange behavior caused her to stand out in a negative way. Being small and petite, Danielle became the target of bullies who made life even harder for her.
Realizing their daughter needed self-defense training, Danielle's parents acted quickly and signed her up for classes at a nearby Jiu-Jitsu gym. Little Danielle was taking BJJ classes late at night and despite not knowing anything about grappling and being the only girl in class, she quickly fell in love with the gentle art. Jiu-Jitsu became her escape. She dedicated herself and her confidence grew, as well as her ground game. Danielle competed in her first tournament four months after starting training. She blew through her division and took first place. She did so well, the event promoter actually thought that she was cheating and bumped her up to the advanced division where Danielle excelled and took third place. At 11 years old, Danielle Kelly had found her path and purpose in life. And nothing was going to stop her from achieving her dreams in this sport.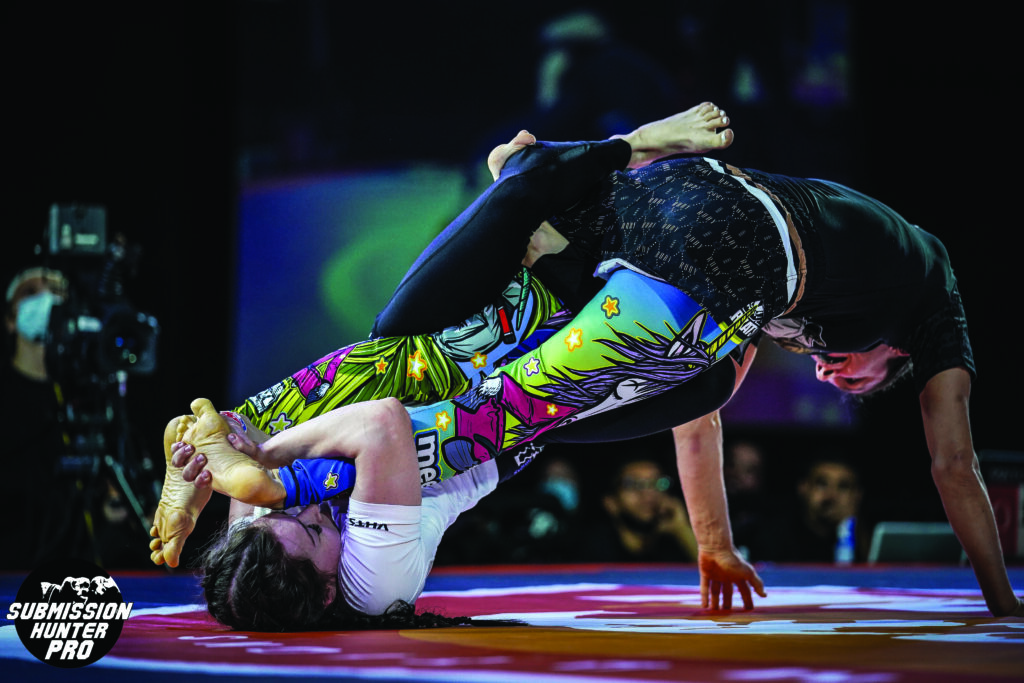 As she got older, the bullying stopped and in seventh grade, Danielle joined the wrestling team. There weren't many girls wrestling at the time and Danielle is happy to see how much women in the sport has grown in recent years. "In high school, I was one of the only few girls in the wrestling team and it makes me happy to see how many more women are wrestling now."
The reason there are more women in combat sports nowadays is because of the female athletes that came before such as Danielle Kelly.
Unfortunately, Danielle's father passed away and later on, so did her mother. Having lost both parents, Danielle's drive and commitment to Jiu-Jitsu not only as a sport but also as a life supporting practice, deepened. Today, as one of the most talented and accomplished female grapplers of her generation, Danielle knows that her love for Jiu-Jitsu is deeply attached to her love and memories of her parents. A beautiful, unbreakable bond.
Currently training at Silver Fox BJJ in New Jersey, Danielle's first love is Jiu-Jitsu, however the athlete has set her ambitions on the octagon. Danielle is a big fan of all the women in the UFC and at some point, she wants to compete in MMA. Lately, Danielle has been getting closer to that goal by facing off some pretty tough opponents including UFC champions in grappling matches organized by Fury Grappling.
A black belt under Karel Pravec, Danielle is a seasoned competitor. Her resume includes multiple Who's Number One fights with submission wins.
At the first Fury, Danielle competed against three-time No-Gi Pans champion Sofia Amarante and defeated her with a rear naked choke submission. Danielle also submitted UFC veteran Roxanne Modafferi at Submission Hunter Pro in 2020, and tapped current UFC flyweight Cynthia Calvillo at Quintet Ultra. More recently, Danielle Kelly was scheduled to fight the current UFC strawweight champion Rose Namajunas at Fury 3, but the champ had to be removed from the match due to COVID protocol. Namajunas was replaced by another tough match, top strawweight contender Carla Esparza.
The event turned out to be a big upset for Esparza who lost the fight to Kelly due to medical stoppage. Esparza suffered a nasty cut over her eye when she lifted up the Brazilian Jiu-Jitsu star and slammed her down on the canvas. Esparza's head came crashing down hard into Kelly's forehead, and Esparza got a deep, bloody cut over her eye. The severity of the injury stopped the bout and Danielle Kelly was declared the winner.
Although Kelly hoped things would've turned out differently, a win is still a win. As they say, fortune favors the bold.
---
---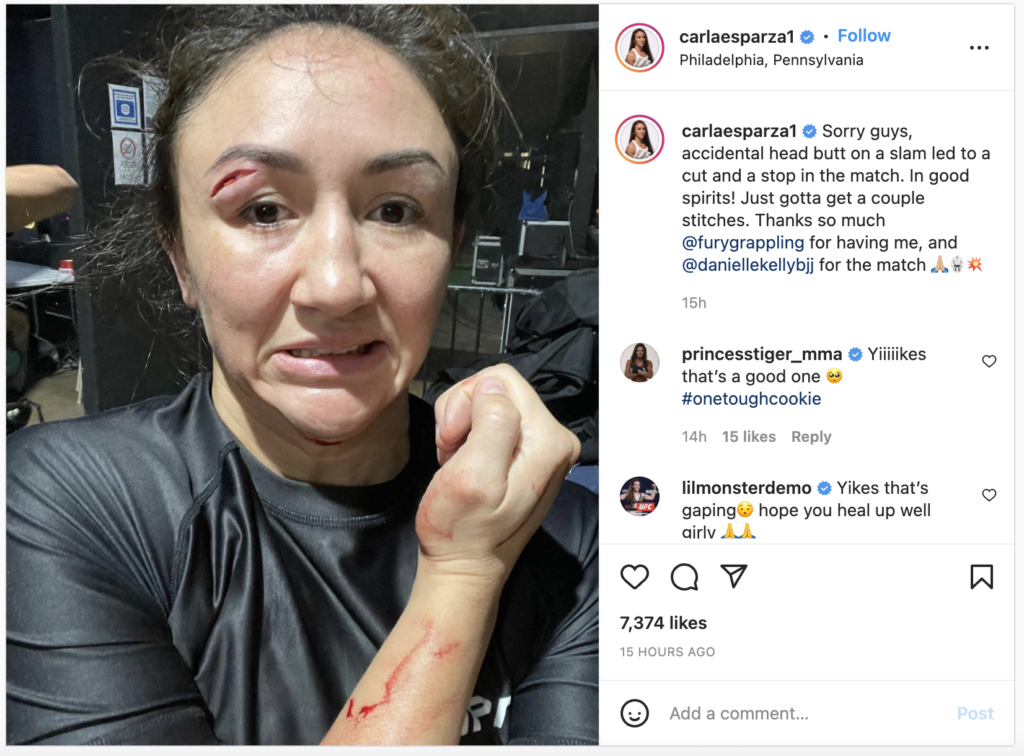 ---
When preparing for matches, Danielle does a lot of strategic work where she goes through every possible scenario, and decides how she wants to respond in that specific situation, working on attacks, escapes and submissions. Her coaching team helps her take things to the next level by challenging her in difficult positions and situations where she may be in disadvantage. Being a smaller grappler, it's crucial to understand how to maximize your body. Diet and cardio are also a big part of her ritual. She likes to be agile and wants to be the fastest one on the match. She's one of the few smaller athletes known to go up weight classes to face off bigger opponents.
"I do a lot of preparation work before a match but I'm also the kind of person that when I get out there, I just do. I have a couple of tricks up my sleeve I like to use", Danielle shares.
Besides competing and training, Danielle also enjoys teaching. Simplifying techniques and empowering others on the mat, gives her a creative and social outlet she finds rewarding. Danielle plans to offer more seminars in the future and grow as a coach. She loves watching women roll.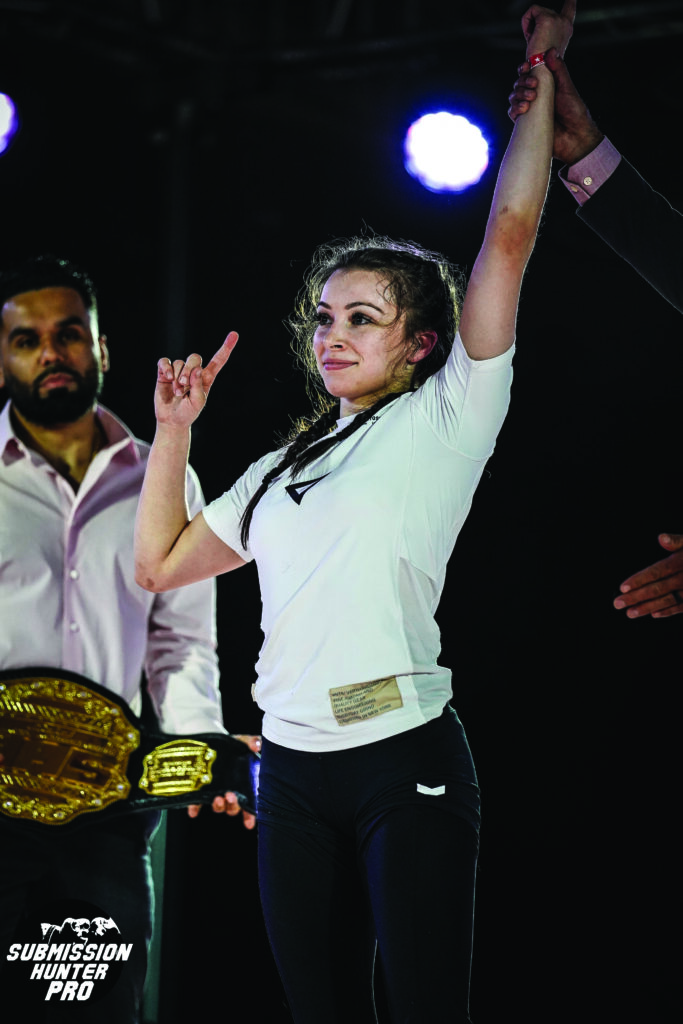 Based on her own journey, Danielle has some advice for women who have experienced trauma, bullying or some kind of intimidation in the past and are pursuing BJJ as a means of empowerment. "Because of my experiences during childhood, I feel like I can relate to women who may be struggling in their training due to trauma. My advice is to look for a gym where you feel safe and comfortable. Make sure it's a good environment for you, make sure your coaches, instructors and team mates are supportive. Especially for women, I feel like the environment is very important. If you train somewhere you feel safe and supported, you will overcome whatever triggers come up from your past experiences and build strength from that. For me, personally, I try to stay around people who uplift me. And that has made the difference in my training."
In her opinion, the future looks bright for women in combat sports.
"Every new generation, the level of women's Jiu-Jitsu is getting higher with competitors who have been training from a young age showcasing the best grappling in the world. Women's Jiu-Jitsu matches are more exciting to watch, more explosive with a lot of technique and submissions."
Follow Danielle:
daniellekellybjj
---
Q&A with Danielle Kelly
JM: When did you feel your career with Jiu-Jitsu was really taking off and you thought to yourself, "this is my path, this is really what I want to do with my life"?
DK: I think it was at the very first EBI (Eddie Bravo Invitational). Although I didn't win it, I feel like I got even more attention than the champion. That event helped launch my career in Jiu-Jitsu. I got a lot of offers for matches and tournaments after EBI. Having the UFC Fight Pass there, really helped me get noticed and get my name out, which is good to see, because that helps bring more women to Jiu-Jitsu. Just like women's MMA, everyone is really interested in the women UFC 115, 125 divisions.
JM: Is MMA in your radar?
DK: For sure. I still want to compete in Jiu-Jitsu, it's my first love and I don't think I could ever abandon it. When I was going through a rough time after the passing of my mom, I took a year off and not having Jiu-Jitsu in my life made me depressed. Eventually I want to have one or two fights in MMA to see how I like it. I love watching all the women in the UFC go at it! It's really fun to watch.
JM: Favorite submission?
DK: It used to be knee bars and heel hooks. But now, my favorite is the kimura. If you use it right, it's very powerful, hard to break, and you can really control your opponent with that shoulder lock.
JM: Any other activities you enjoy outside of Jiu-Jitsu and training?
DK: I'm a big gamer. I like to play games on my PC. It helps me take my mind off things. Especially if I'm overthinking about an upcoming match or a seminar. Playing games gives my mind a break from my training routine and it's fun. I'm kind of a dork that way.
JM: What about your love life? Are you dating?
DK: (laughs) …next question… (laughs) that's for the future. I do see myself one day getting married and starting a family. I'm a big introvert, and I like to keep my private life separate from my public life. As you get more popular as an athlete people start becoming really interested in your personal life. I want the interest to stay on my training, and keep my personal life behind closed doors. It helps me stay focused and not be distracted with social media.
JM: Being a women's magazine, we want to know how do you maintain your beautiful long hair with your demanding training schedule?
DK: I get it trimmed every month. For training, I try to tell every girl, if you have long hair and you just put it up in a messy bun, it's going to get ripped off, and that will damage it more. I recommend doing a ponytail with a braid. That's my go-to. You'll get less breakage. And I wash my hair three times a week.
JM: What's a funny moment in your journey you would like to share?
DK: Growing up, the promoters at tournaments would put me against boys and one time I went against a Judo champion. That boy tossed me five times on the mat like a rag doll. Eventually he submitted me. That was pretty funny.
JM: If you could pick anyone to go against who would it be and why?
DK: Mackenzie Dern. I would love to compete against her. She's a black belt in Jiu-Jitsu and currently in the UFC, very well respected and talented. She's definitely on my list.
---
---
---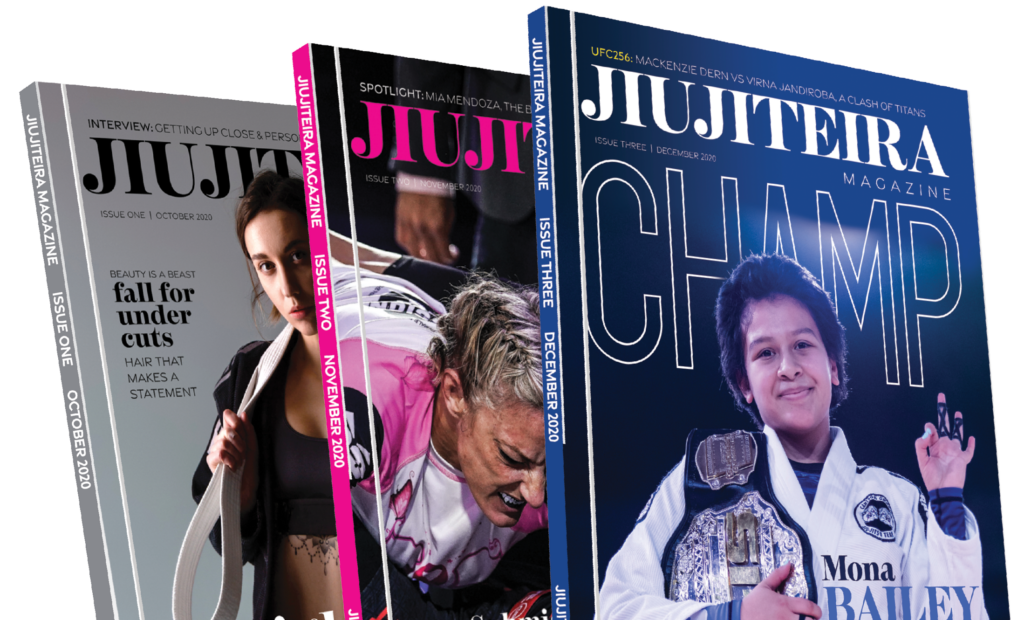 Our printed magazine is full of extraordinary women with extraordinary stories, get your printed copy via mail today >