The Women of People Of Jiu Jitsu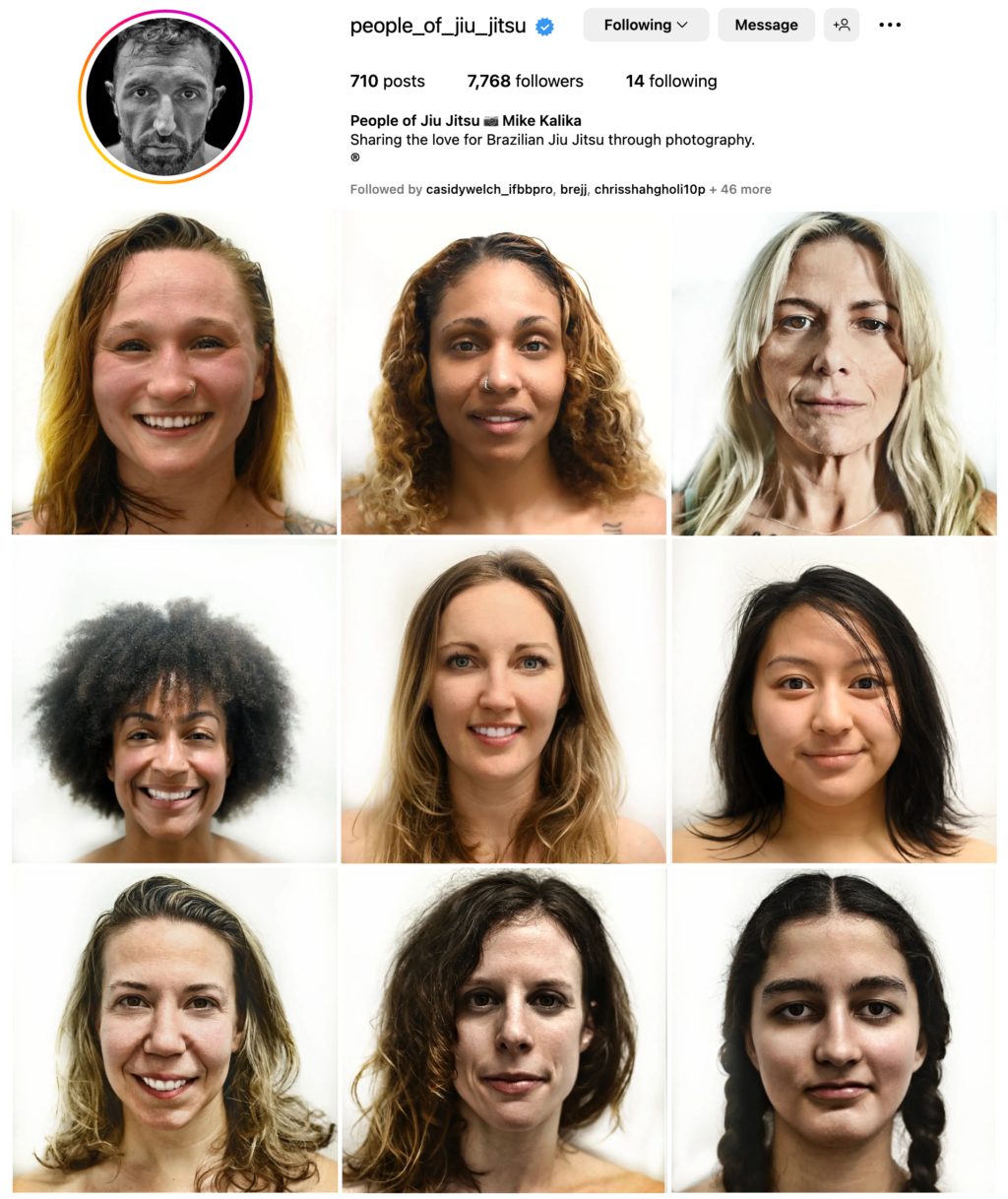 by Patrish Murphy
People of Jiu Jitsu is an Instagram page created by Professor Mike Kalika. The idea
was simple, allow a space for people to share the impact Jiu-Jitsu has had on their lives. Looking at the page raw headshots after training can be seen. Kalika, a hobbyist photographer, was inspired by one of his training partners after class. He noticed the sweat dripping down his partner's face, the different shades of color the body brought to the surface as it tried cooling itself, and the still beauty of the moment. He has continued to take that still moment of the people on his page. This platform holds many tales, but one must notice all the women featured on People Of Jiu Jitsu.
---
---
An unfortunate common theme can be heard in many of the women's stories. Many, if not all, have experienced some type of emotional or physical abuse. The females sought out the art of Jiu-Jitsu to gain confidence and learn self-defense. Some began the sport while in toxic relationships while others started after they had escaped the situation they were in. It is sad to hear these stories that seem to flow one right after the other. However, this page is bringing to light the abuse women go through and how common it is. The page is allowing women to tell their stories fully without judgment. While this abuse is something no one should go through there is another common theme seen amongst these women. The gift Jiu-Jitsu has brought them.
Coming out of these situations is no easy task. Many of the women speak on how they were afraid to walk in the gym. But something was guiding them towards their selective academies. As they continued to trudge on the mats a rebirth happened within them. Suddenly their low self-esteem became high, confidence grew, physical strength came, years of wounds began to heal, and new life was given. All speak about the abundance of gratitude they have towards Jiu-Jitsu. They urge other women to give themselves the opportunity to try the sport. So that they too may reap the gifts Jiu-Jitsu brings.
---
---
People of Jiu Jitsu has allowed a space for women to tell their stories and inspire the other women who come across their page. If you visit the page as a female, I can guarantee you there is one if not many women you will relate to. We thank Professor Mike Kalika for giving women this platform along with their male counterparts. Women need spaces to tell their stories and that is exactly what People of Jiu Jitsu has provided. From white to black belts, all different cultures, hobbyists to competitors, and everything in between brilliant stories of feminine strength can be read on the page. To be featured on the page DM People of Jiu Jitsu and tell your story that will help others!
Follow People of Jiu Jitsu
---
---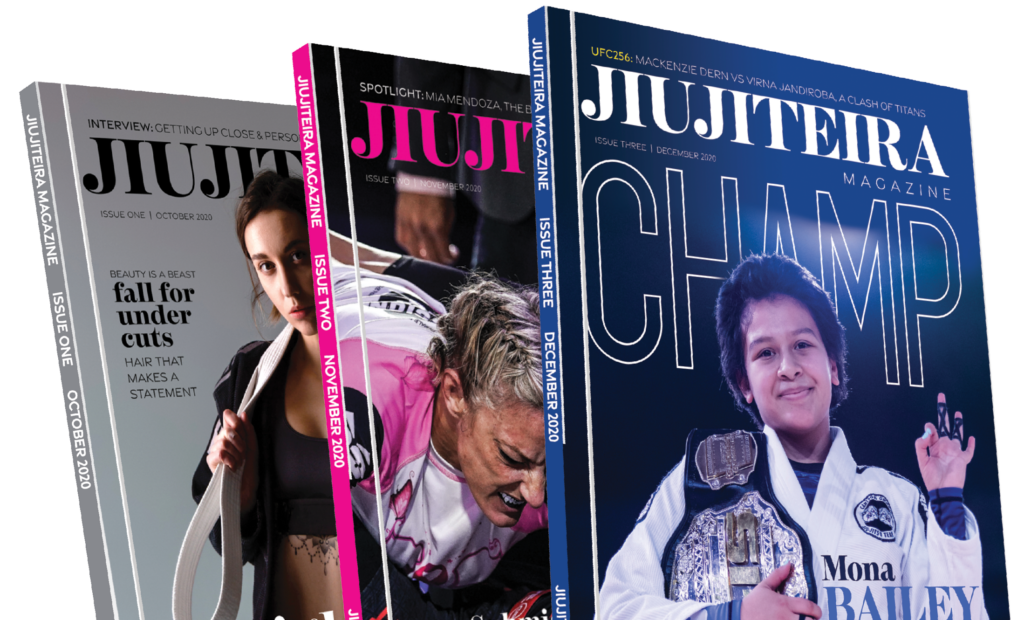 Our printed magazine is full of extraordinary women with extraordinary stories, get your printed copy via mail today >