Rafaela Guedes reigns supreme at F2W162 in Miami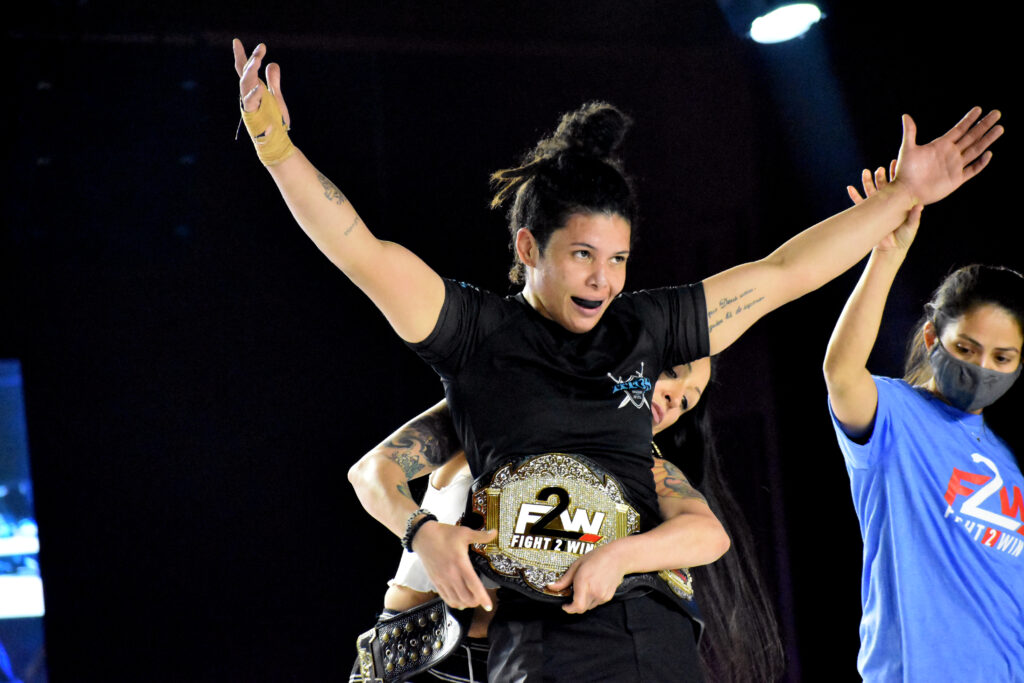 Story and Photos By Evelyn Sutton
The ladies of Fight2Win set the Magic City ablaze. The historic event featured an international crowd of some of the most influential players in today's Brazilian Jiu-Jitsu both on and off stage. Continuing the tradition of being a strong supporter of Jiujiteiras, Fight2Win 162 goes down in history as the ultimate celebration of women's achievements in Jiu-Jitsu.
If you've been to Miami, Florida, you know just how thrilling the nightlife is in the most tropical metropolis in the country. Yet the city was set ablaze by the Jiujiteiras who incinerated the stage of La Scala on the famous Brickell Dr at Fight2Win 162. The historic all-women event featured a stacked card with over 40 of the most exciting female athletes to watch in Brazilian Jiu-Jitsu.
As I walked into the venue, I could feel the energy in the room and it was intoxicating. Spectators were at the edge of their seats watching every moment of every fight, cheering on their favorite gladiators in a outpour of love and support of womens' Jiu-Jitsu.
Led by well-known promoter Seth Daniels, the organization that calls it's events the "largest party in grappling" certainly lived up to it's reputation putting on a show that was second to none.
Throughout the night, the ladies delivered an array of awe-inspiring performances at a high level of technical skill and bravado. The athletes fought hard, even going off-stage a few times, flinging themselves into the cheering arms of the crowd who rushed to their rescue. Luckily no one was seriously injured, and the show continued as scheduled, delivering explosive and unexpected matches, one after another.
Some of the biggest names in Jiu-Jitsu such as Professor André Galvão from Atos Brazilian Jiu-Jitsu in San Diego and Master Roberto "Cyborg" Abreu from Fight Sports Miami, were there to support the ladies. This was truly a night to remember for all fans of the sport.
The significance of this event for women in Jiu-Jitsu is unprecedented. Not too long ago, getting a few high-profile Jiujiteiras on a card was nearly impossible. It can't be overstated that Fight2Win has kicked open the doors for professional female BJJ athletes to shine.
The fight of the night between Lightweight Champ Ana Carolina Vieira and Welterweight Champ Rafaela Guedes was an intense match that included a rolling toehold from Guedes that sent both women to the edge of the stage. The fight ended with a victory for Guedes.
The co-main event featured Amanda "Tubby" Alequin and Nathalie Ribeiro. The ladies did not disappoint and Alequin took the decision win. Excellent performances were also delivered by BJJ legend Hannette Staack who faced 2009's ADCC champion Luanna Alzuguir, and by powerhouse Talita Alencar vs. Gabrielle McComb.
"At the beginning, we didn't necessarily set out with the intention of putting together an all-women card for F2W 162. We actually had some guys in there. But once we set those four top matches, we realized the high-level caliber of the female athletes we were dealing with. We knew we had something big. We moved the guys matches and from that moment on, dedicated the entire card to the ladies. It was time for an all-women card." – Missy Estrada, Vice President of Fight 2 Win.
If you missed the historic night, don't worry. Missy gave us a preview of what's to come: "Our first all-women card was so successful, we plan on doing this again."
The first Jiu-Jitsu promotion to set a female main event back in 2016 (F2W 4) with Mackenzie Dern vs Rosie Snow, Fight2Win has been one of the driving forces propelling women Jiu-Jitsu forward, continuously pushing for more representation and equal pay for all athletes regardless of gender. As an organization, they made every effort to have women prominently featured on their cards and made those matches main and co-main events when others would avoid it, claiming there was no market for women-only shows.
Fight2Win isn't the only organization to support women in BJJ. Eddie Bravo Invitational has hosted women brackets, and Submission Hunter Pro 60 recently featured an entire card of female competitors in Texas.
Once a unicorn, women-only BJJ and MMA events are now more popular than ever. The change in panorama is due to promoters following the example of F2W and taking a stand to support female athletes, the incredible level of Jiu-Jitsu being displayed by professional Jiujiteiras, and the support of the public. Thanks to these efforts, women's Jiu-Jitsu continues to move forward. Congratulations to all the fighters who made F2W 162 an incredible event. I look forward to the next one!
Stay up to date with upcoming F2W events
---
---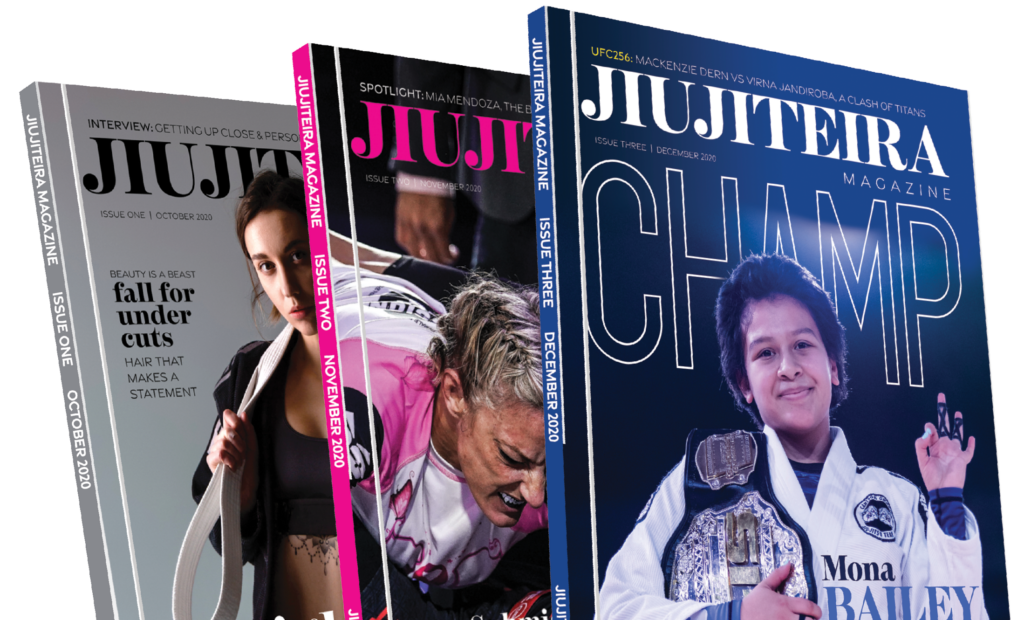 Our printed magazine is full of extraordinary women with extraordinary stories, get your printed copy via mail today >