Noxa Sublimation Gi by Fistrage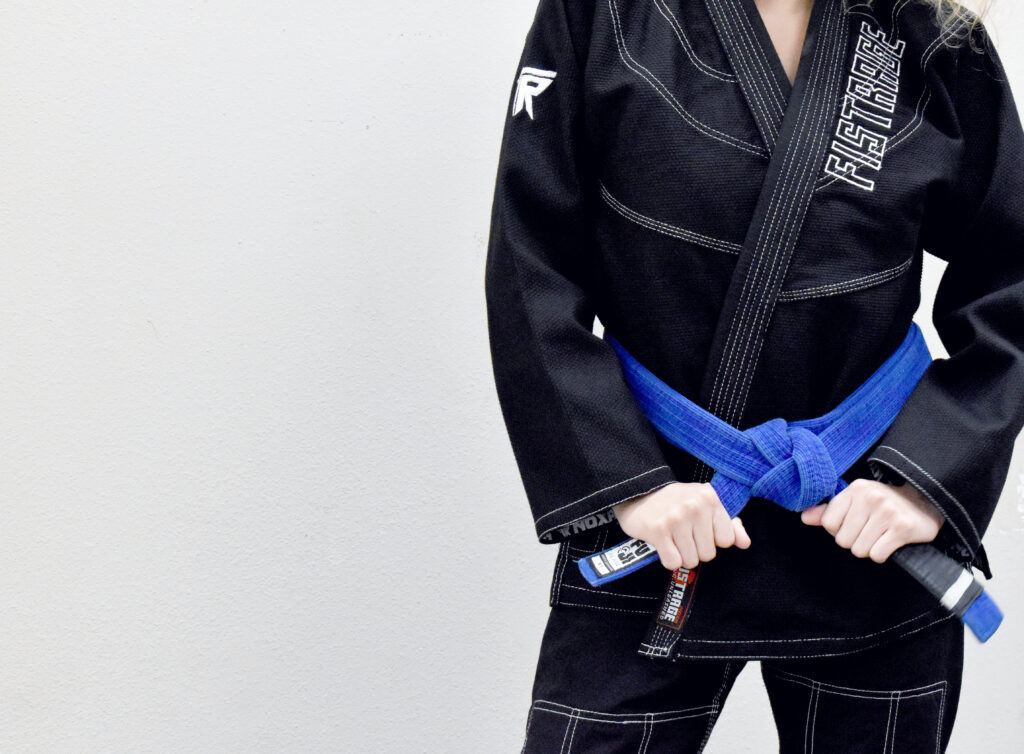 An affordable option featuring premium quality and stylish design for high intensity Brazilian Jiu-Jitsu training and competition
Product Review by Evelyn Sutton
Fistrage is a well-respected brand in the martial arts community, known for producing high-quality training gear so when they contacted Jiujiteira Magazine to ask us to conduct an honest review of their latest Brazilian Jiu-Jitsu gi, the Noxa Sublimation, I was happy to test it out.
For this review, I was sent the new Noxa Sublimation Gi by Fistrage in black, size A0.
The gi arrived promptly, came well packaged and included a free belt. At first, I was concerned about the fit, since this is a unisex gi and I personally prefer to wear women's sized gis. For reference, I'm 5.3" and 130 lbs. I tried on the pants and they fit well and were very comfortable. I immediately noticed how comfortable and soft this gi is, which is something I appreciate considering I train in a no A/C warehouse style gym in Florida where temperatures can easily go over 100°F in the summer. Having a durable, comfortable gi that doesn't drag me down and allows full range of movement is a must for me.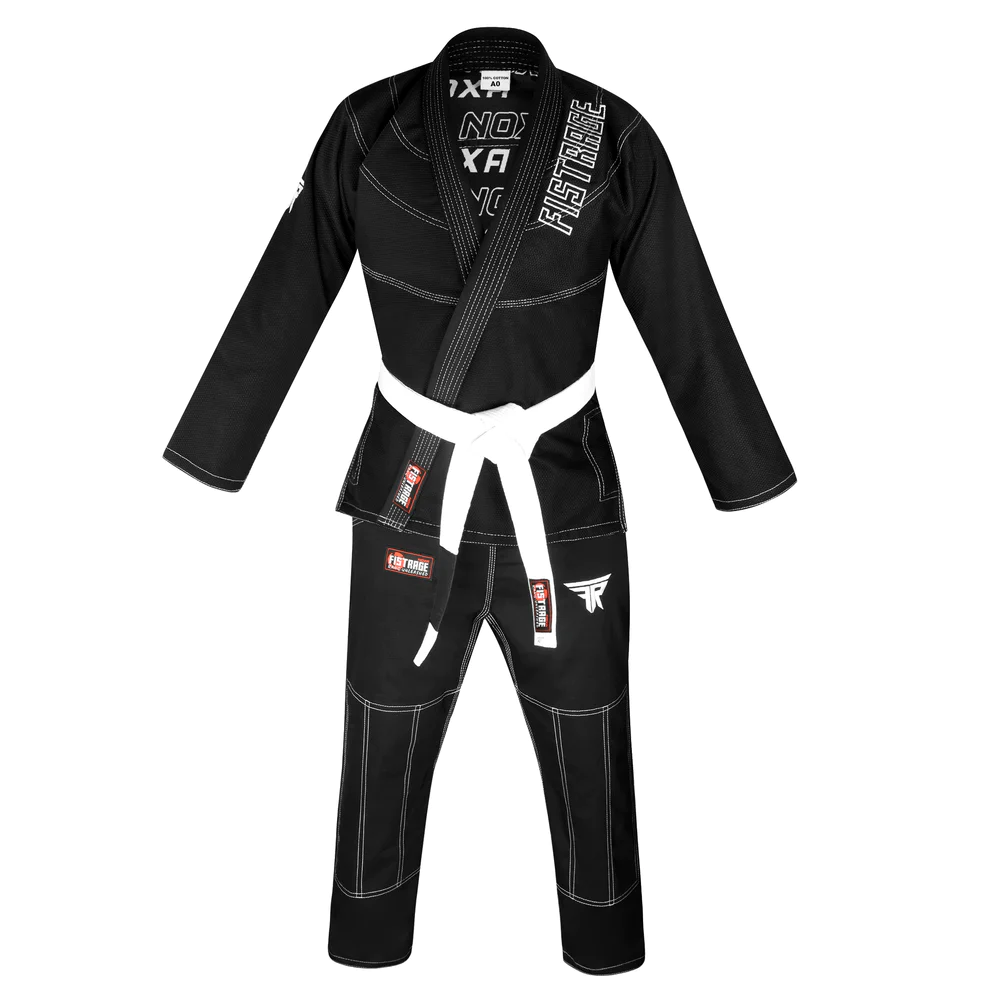 ---
Next, it was time to try out the jacket, which is beautifully embroidered with the Noxa branding and features an inside sweat-absorbing layer that promotes better moisture management and adds a touch of comfort without being wet and heavy. In terms of craftsmanship, it is clear to see that special attention was given to detail and precision. The stitching is strong and secure, ensuring that the gi will not rip or tear during training. For me, personally, both the sleeves and the jacket were a little bit longer than what I prefer, and that's due to the fact that this is a unisex cut gi and I have a smaller body frame. I really like the branding design details inside the sleeves, and I didn't want to send the gi to a seamstress to have them adjusted to custom fit so instead, I decided to wash and dry the jacket in the dryer to see how it would hold up and if I would get any shrinkage. I did get some shrinkage that made the sleeves more functional for me yet I didn't notice any shrinkage to the skirt of the jacket or anywhere else that would be a cause of concern.
---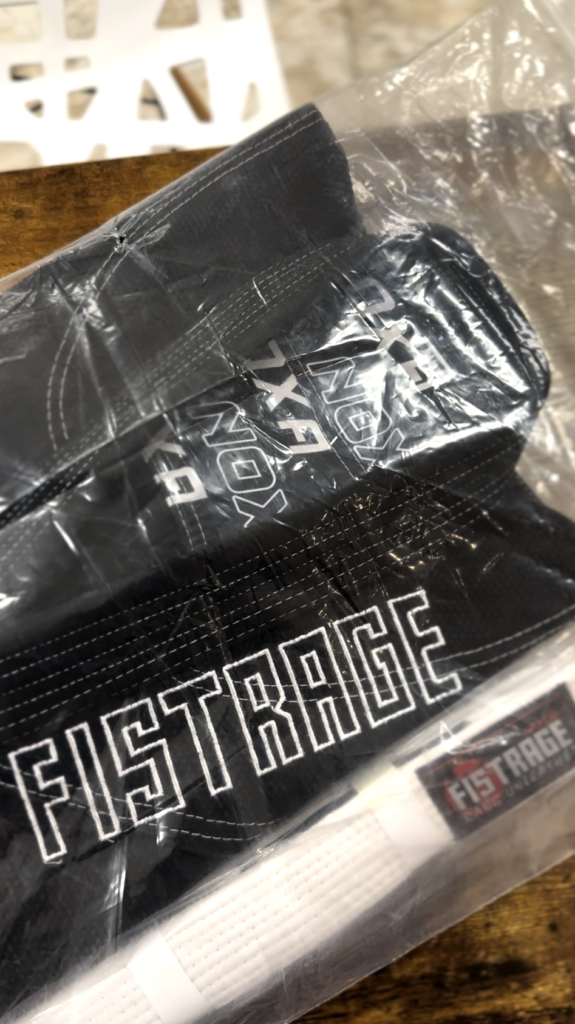 ---
I like how the Noxa Sublimation looks. It feels stylish and very comfortable. The overall fit is a little on the husky side for me, yet I feel confident, ready to train and can move easily without feeling restrained. And even after several washes, including washing it in hot water, the black color did not fade at all, it's just as vivid and deep as the day the gi arrived.
From my review, it became clear that the Noxa Sublimation gi is made from durable materials designed to withstand the rigors of daily intense training. The jacket is 450 GSM pre-shrunk corel weave with an EVA padded collar and reinforcements at tension points for maximum durability. The pants are 10 oz square-shaped weave cotton ripstop. It has also been tested and approved by IBJJF for competitions.
---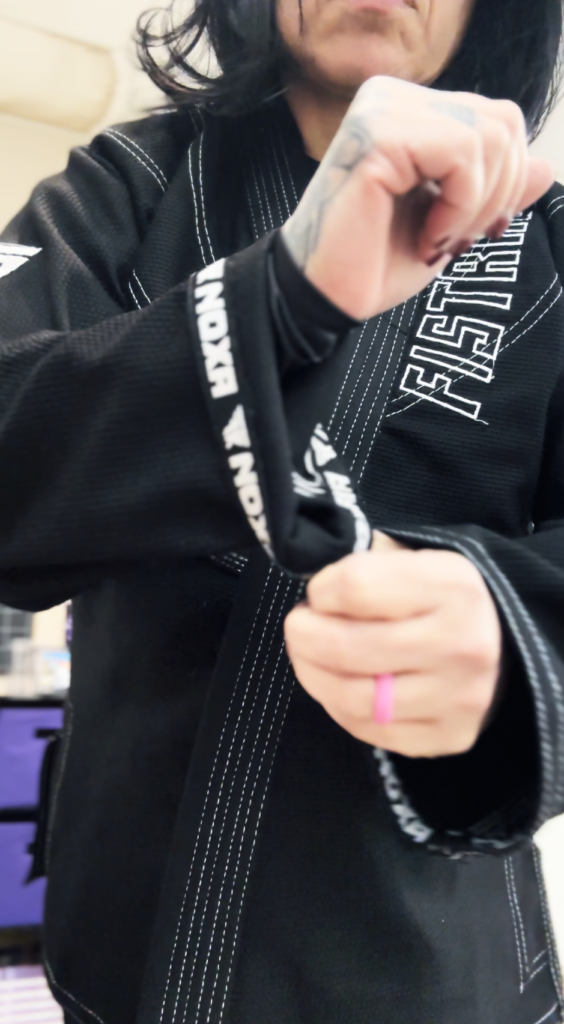 ---
After training for several weeks, rolling, washing, drying and putting the Noxa Sublimation gi by Fistrage to the test, it's my honest opinion that this is a great choice for anyone looking for a well-crafted gi for Brazilian Jiu-Jitsu. Despite the high quality, the Fistrage Noxa Sublimation gi is relatively affordable when compared to other high-end BJJ gi brands. This makes it a great choice for both beginners and experienced practitioners who are looking for a durable, high-intensity training gi without spending a fortune.
The Noxa Sublimation comes in a variety of colors to match your style: black, white, blue, army green and even pink! Check out their website and get yours today:
Follow Fistrage on IG: fistrage_usa
Watch review video:
---
---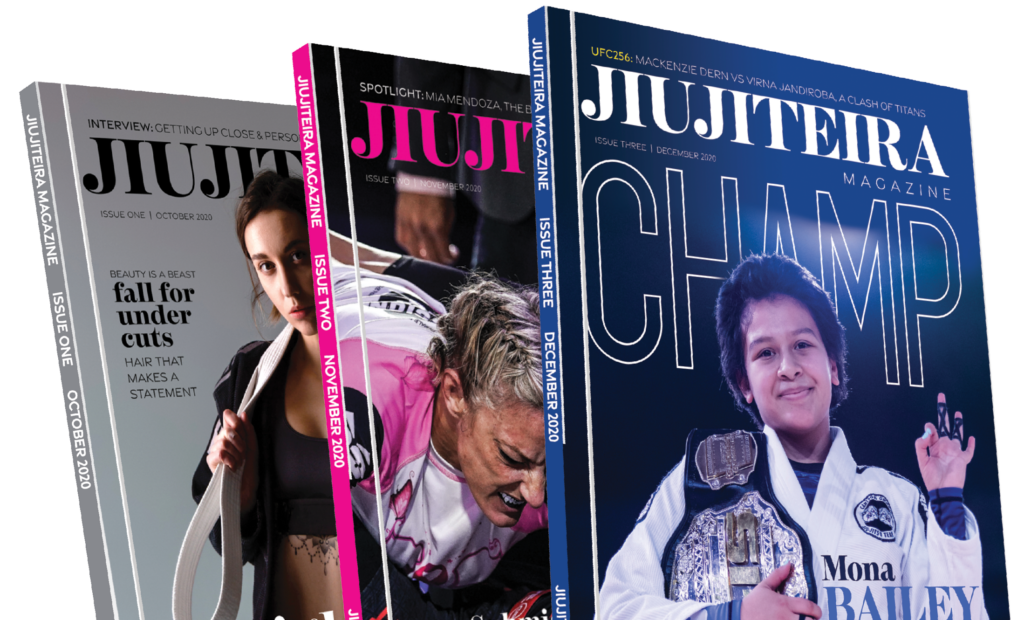 Our printed magazine is full of extraordinary women with extraordinary stories, get your printed copy via mail today >