MacKenzie Dern calls out Ffion Davies for a cage fight at ADXC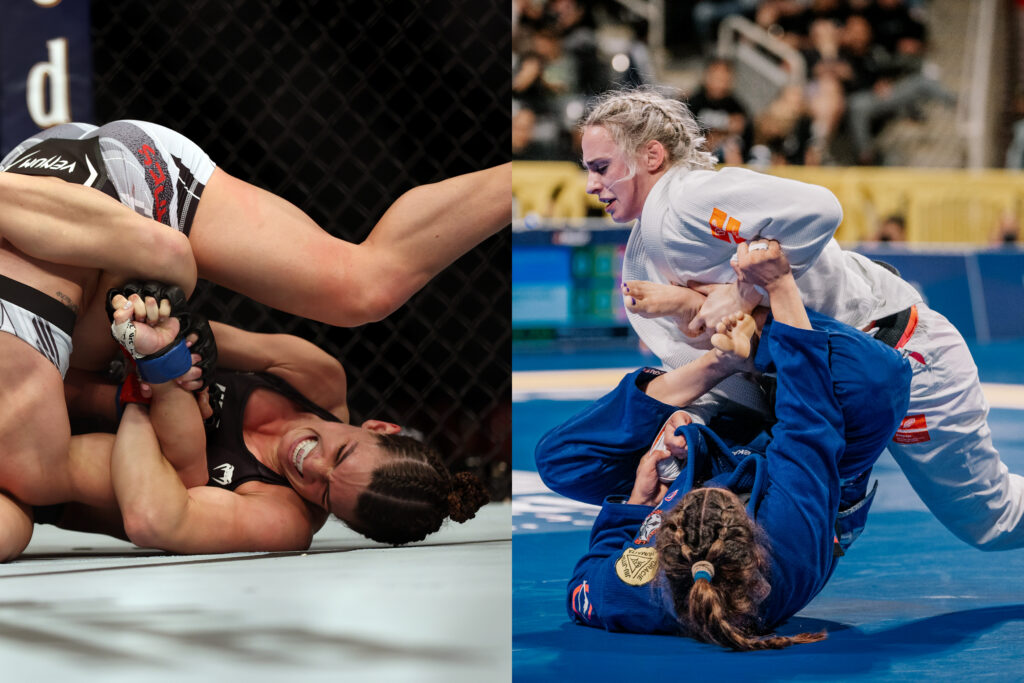 "If you put me and her in the cage, it will be fireworks!" Rose Namajunas was also mentioned as a possible contender by the elite Jiujiteira and UFC star
The Abu Dhabi Extreme Championship (ADXC), an innovative tournament in the world of combat sports has been formally announced. The groundbreaking championship will debut during Abu Dhabi Showdown Week later this year, in October, hosted in the vibrant capital of the UAE. Set within an electrifying cage environment, ADXC aims to blend the elements of Brazilian Jiu-Jitsu, and mixed martial arts to deliver an adrenaline-pumping experience for fans.
ADXC will showcase several elements that distinguish it from other championships such as IBJJF and ADCC. Notably, it will feature a cage, serving as an awe-inspiring setting for the matches. The tournament's matchmaking style will prioritize both strategic depth and crowd-pleasing excitement, meticulously crafting matchups. Backed by a customized rule set, the championship aims to extract unparalleled performances from world-renowned athletes. Moreover, the matches will encompass both Gi and No-Gi competitions.
---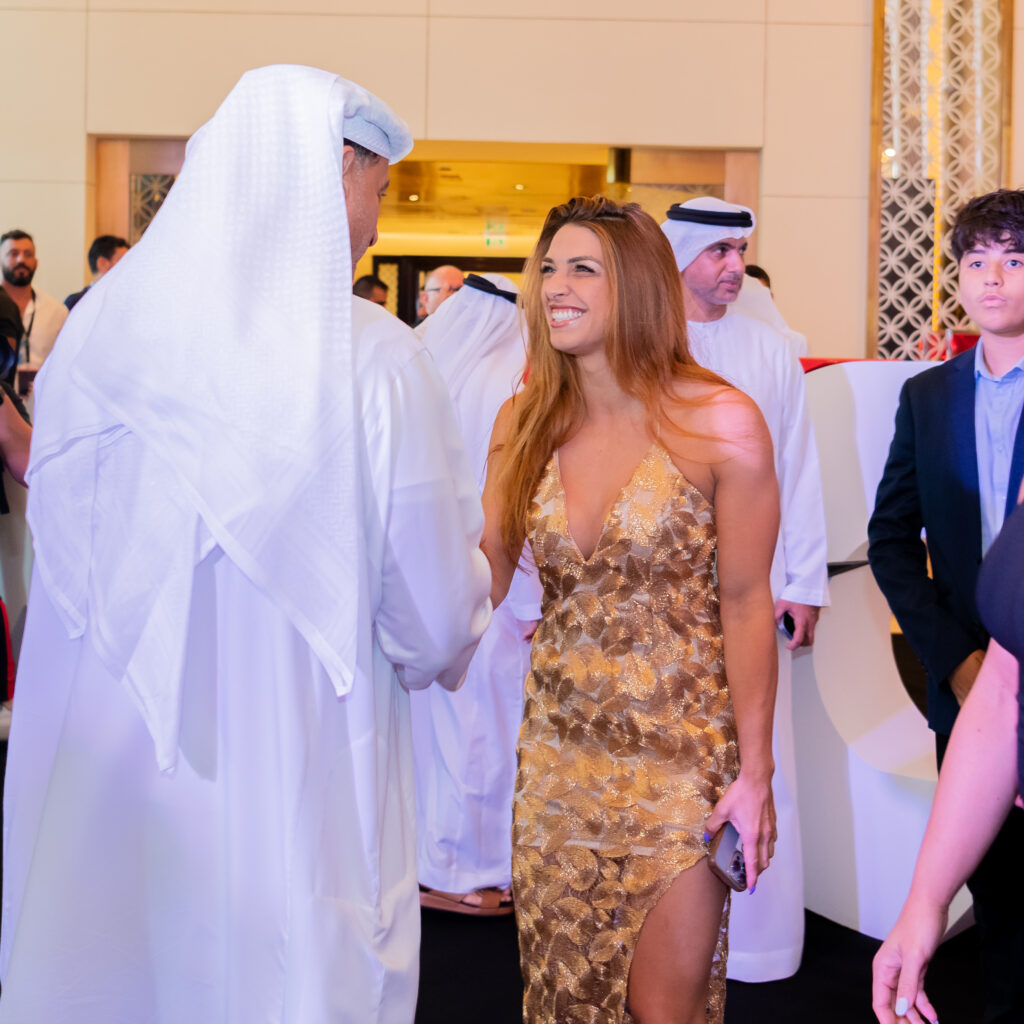 ---
Among the Jiu-Jitsu icons attending the press conference was Mackenzie Dern. The UFC star is a force to be reckoned with in the world of mixed martial arts. With a background deeply rooted in Brazilian Jiu-Jitsu, Dern, a 3rd-degree BJJ Black Belt has seamlessly transitioned her skills to the octagon, becoming a dominant force in the women's division. Known for her exceptional grappling prowess, she possesses a level of technical mastery that sets her apart from her opponents. Her ability to seamlessly execute submissions and control her opponents on the ground has earned her numerous victories and accolades. Beyond her grappling prowess, Dern has also displayed impressive striking improvements, constantly evolving her game and showcasing her determination to become a well-rounded fighter. With her undeniable talent, relentless work ethic, and charismatic personality, Mackenzie Dern has become a true inspiration for aspiring fighters and a formidable champion in the world of UFC.
During an interview, Dern expressed her thoughts about ADXC and how the event will help evolve Jiu-Jitsu.
"I am so excited. ADXC is a great platform. I know it's going to change a lot the Jiu-Jitsu game. So many good athletes, but sometimes, they get scared to lose and they stall the fight and they just want to win anyway. ADXC is going to take fighters to the next level. We have a lot of good fighters, but it's going to take the best ones and really put the most exciting fighters in the cage. It's going to evolve Jiu-Jitsu."
In regards to Abu Dhabi's support and investment on pushing the sport forward, Dern believes that the addition of the cage and the new format of ADXC will push athletes to develop their skills, come up with new strategies and organically evolve the sport.
"For Abu Dhabi to be investing in this and believing in this, they really want to show Jiu-Jitsu evolving. And that's what is so exciting because Jiu-Jitsu never stops to evolve. Abu Dhabi is on top of that. They are pushing that and bringing that out of the athletes. They are going to do big things."
Dern also pointed out that she doesn't believe many Jiu-Jitsu fighters will actually know what to do inside the cage. "I think just the best of the best will be able to adapt. Now I have 15 fights in MMA. I'm used to this, I'm used to using the cage, and doing Jiu-Jitsu in the cage."
"There will be a lot of strategy and the fact that there will be rounds too, like MMA, that pushes the pace." 
---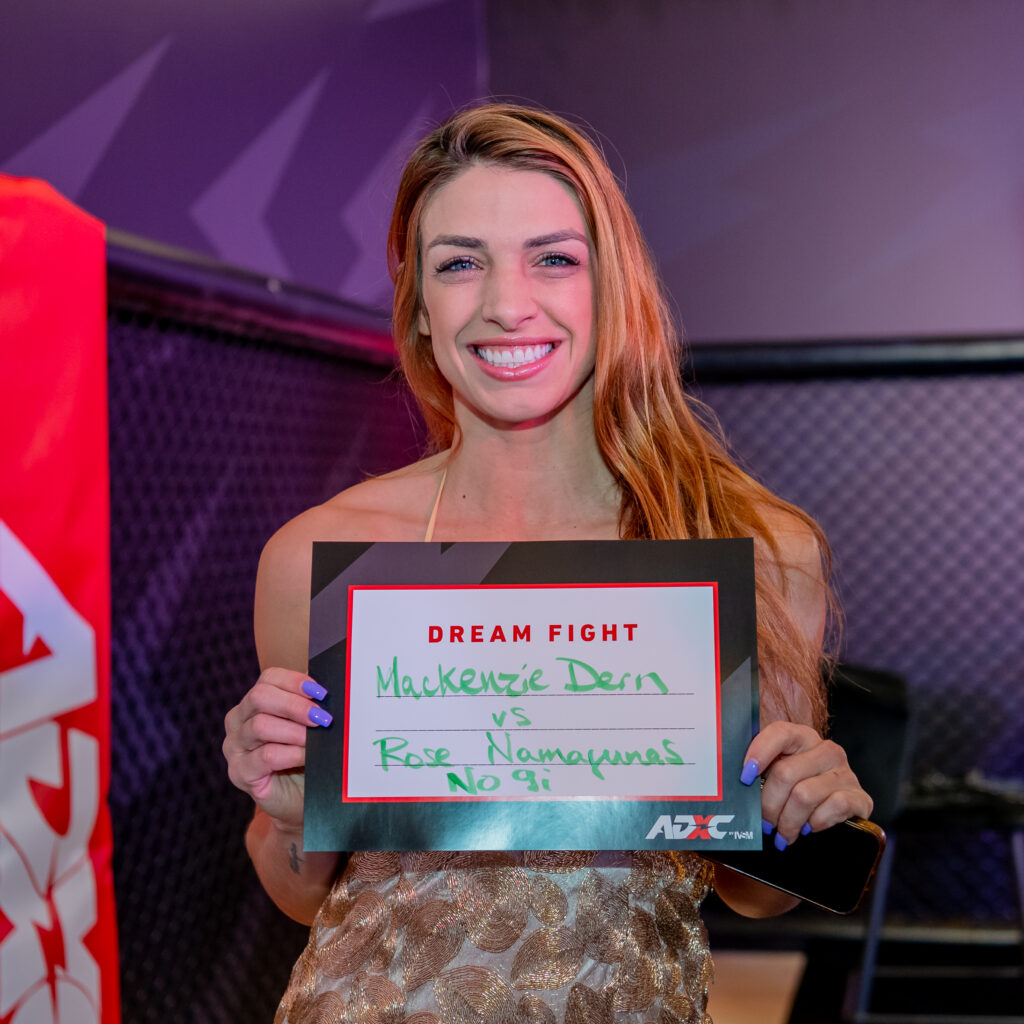 ---
Mackenzie Dern wants to go against Rose Namayunas and Ffion Davies in the cage
When asked about possible matchups and the fact that during the press conference, Dern mentioned Rose Namayunas a contender she would like to go against, the experienced fighter called out yet another prominent Jiujiteira she would like to test her skills against, Ffion Davies.
---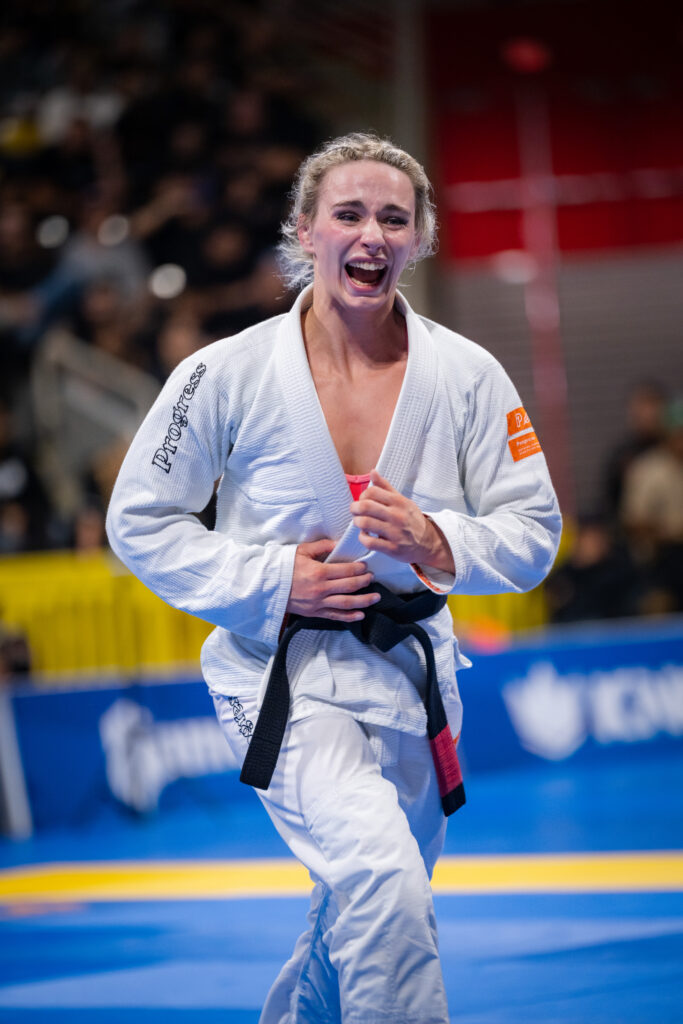 ---
"I would like to fight Ffion Davies. She is a World Champion, and ADCC champion too. She always fights aggressive. I think if you put me and her in the cage, it will be fireworks, It will be a great fight!" 
Hailing from Wales, Davies has consistently showcased her exceptional skills and tenacity on the mats. Her technical wizardry, combined with a relentless competitive drive, has propelled her to the pinnacle of the sport. With a strong foundation in Brazilian Jiu-Jitsu, Davies seamlessly transitions between various grappling styles, adapting to her opponents' strengths and weaknesses. Ffion Davies' remarkable achievements, including her ADCC title, have solidified her status as one of the most talented and dominant female grapplers of her generation.
---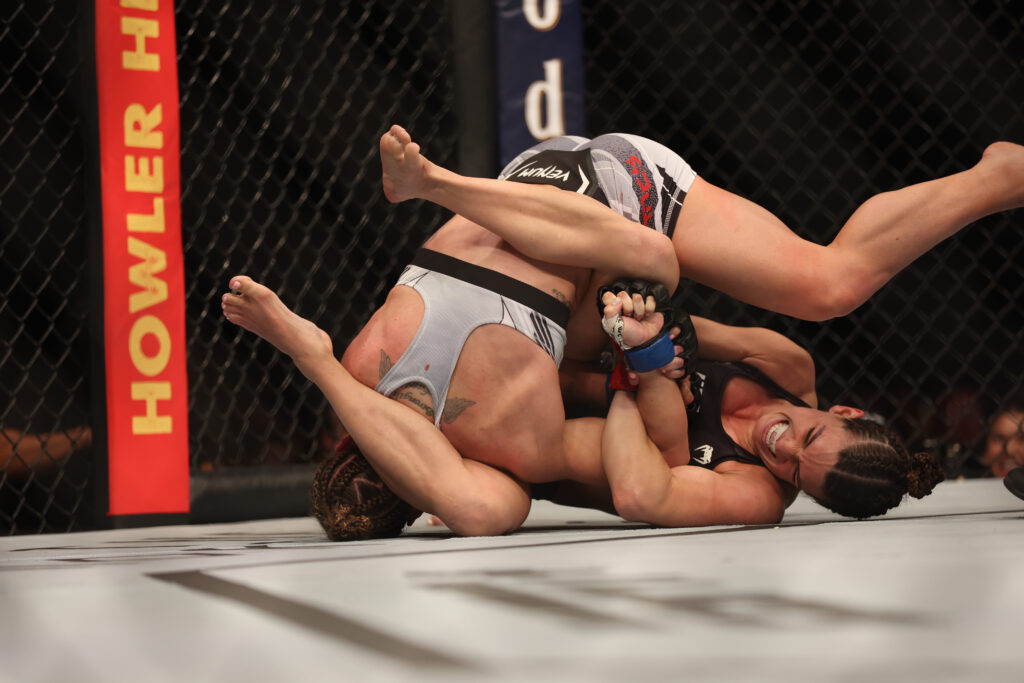 ---
As a fan, Dern said she would like to see who she called "Future World Champion", Sarah Galvão, inside the cage.
"When you put the people in the cage and lock it, there is nowhere to run."
---
Watch the interview:
---
Follow ADXC