Women Shine at IBJJF World Championships 2023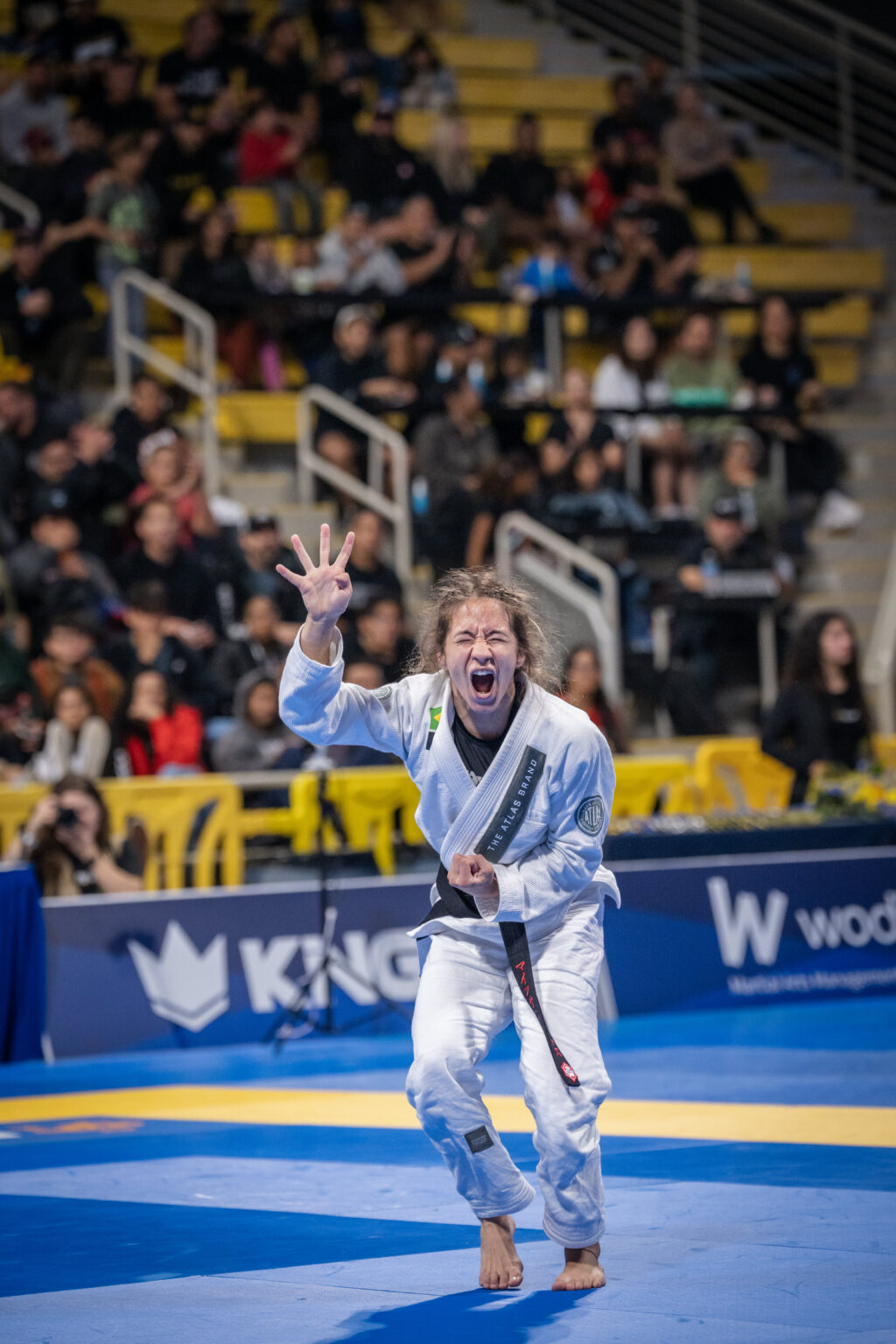 Sportsmanship and camaraderie between athletes created an environment that celebrated both individual achievements and women in the sport.
Photos by Tyy Withrow
The International Brazilian Jiu-Jitsu Federation (IBJJF) World Championships is one of the most prestigious events in the martial arts world. Year after year, it brings together the best practitioners from across the globe to compete for the ultimate title. In 2023, the female black belt division proved to be a showcase of exceptional skill, determination, and unwavering spirit.
Dominant Performances
The female black belt division witnessed a display of remarkable talent and dominance from the participants. Athletes showcased their prowess in the art of Brazilian Jiu-Jitsu, leaving spectators in awe of their technical skills and tactical brilliance. Each match was a battleground where strategy, agility, and mental fortitude were put to the test.
Gabrieli Pessanha left an indelible mark on history at the 2023 World Championships. With an exceptional display of submissions, she secured the highly coveted double gold, etching her name in the legacy of the sport. Pessanha's remarkable achievement not only solidifies her as the unrivaled queen of the women's black belt division but also makes her the first-ever woman to accomplish this extraordinary feat in the prestigious IBJJF tournament.
---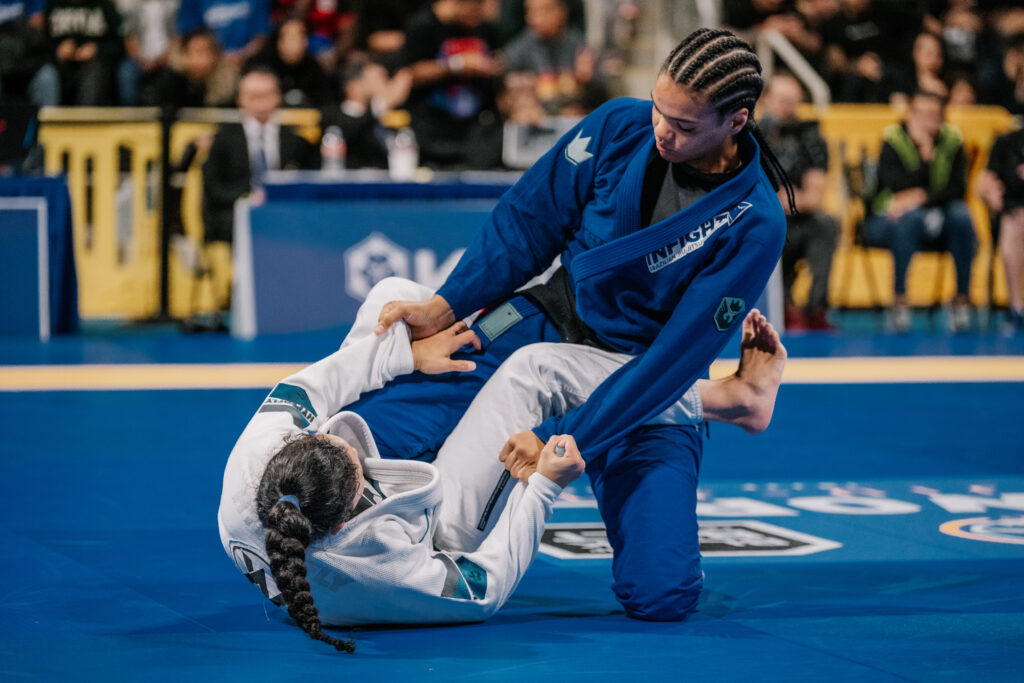 ---
Throughout the tournament, Pessanha showcased her undeniable dominance, captivating audiences with her performances. Her flawless execution resulted in five consecutive victories, all attained through impressive submissions. This unprecedented achievement not only highlights her exceptional skill but also demonstrates her unparalleled ability to navigate both brackets at the black belt level.
At only 22 years old, by achieving three consecutive double golds and submitting her way to victory, Pessanha has cemented her status as a true icon of her generation. Her unwavering determination, unmatched skill, and undeniable presence on the mats set her apart as an extraordinary force in the sport.
Pessanha's triumph serves as an inspiration to all Jiujiteiras and a testament to the ever-evolving landscape of women's Jiu-Jitsu. Her historic feat will undoubtedly leave a lasting legacy, empowering generations of Jiujiteiras to push boundaries, break records, and reach new heights.
Additionally, a group of exceptional women achieved consecutive world titles in their respective weight classes at the 2023 World Championships. Among these talented athletes were returning champions Mayssa Bastos in the roosterweight division, Bianca Basilio in the featherweight division, Ffion Davies in the lightweight division, and Andressa Cintra in the middleweight division.
---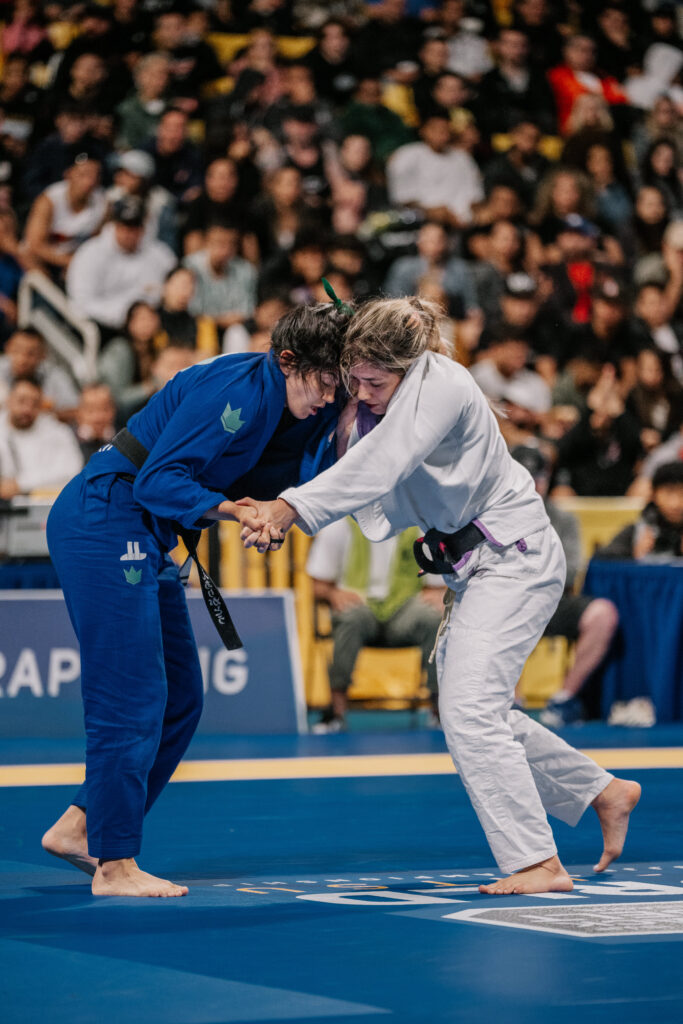 ---
Sportsmanship and Camaraderie
Beyond the fierce competition, the female division displayed exceptional sportsmanship and camaraderie. Athletes showcased respect, humility, and a true passion for the gentle art. The mutual admiration and support among competitors were evident, creating an environment that celebrated both individual achievements and women in the sport.
---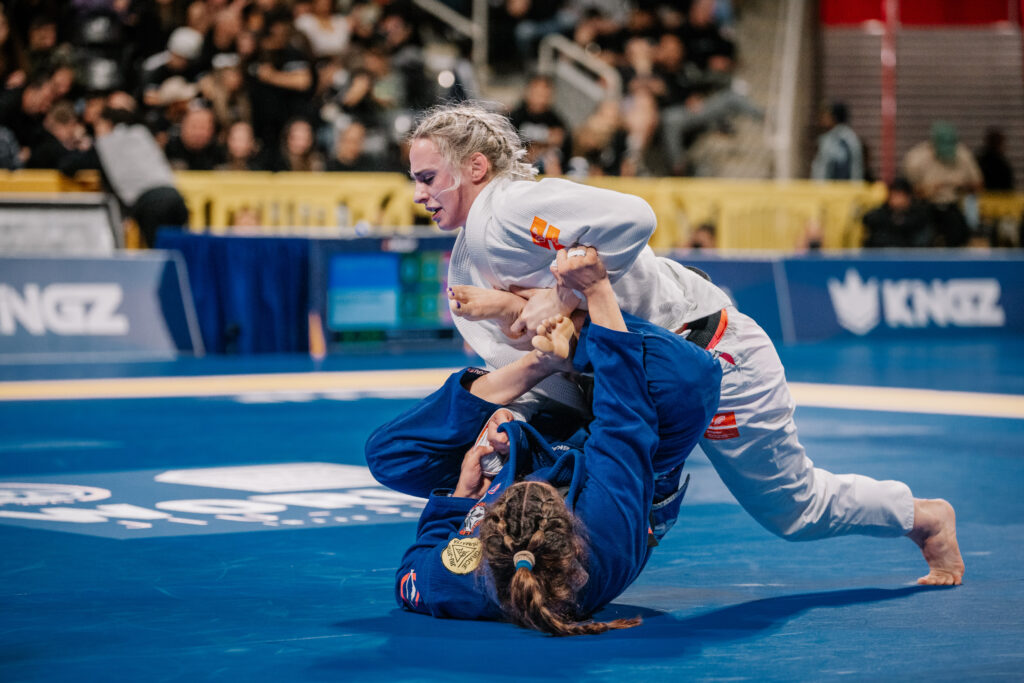 ---
---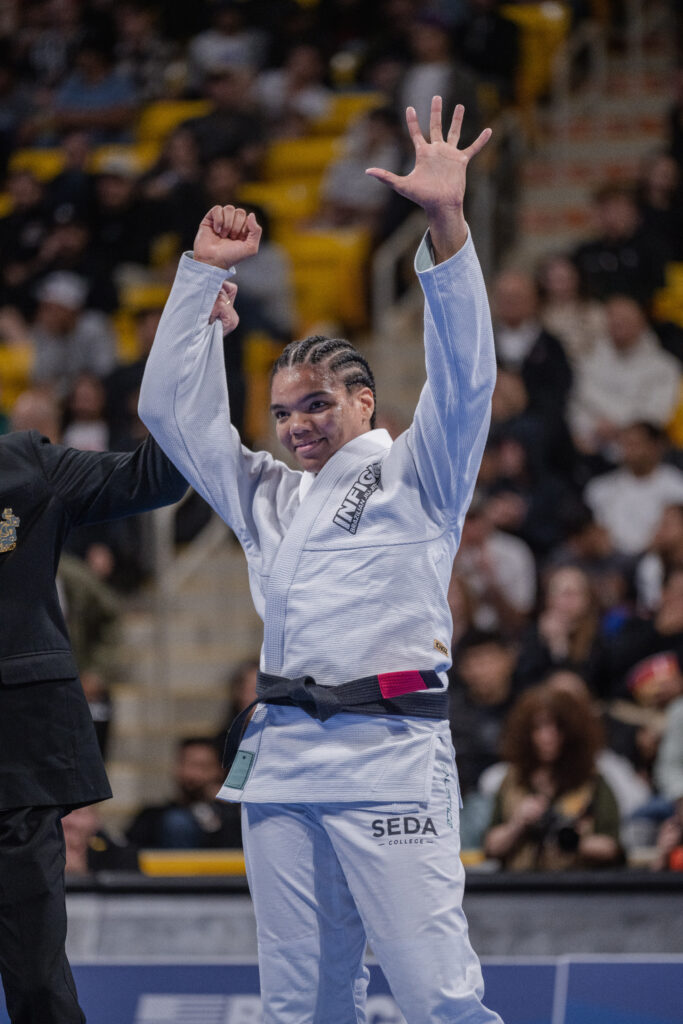 ---
Women's Black-Belt Division Results:
Mayssa Caldas Pereira Bastos | ROOSTER (107.00LB)
Jessamine Jada Khan | LIGHT-FEATHER (118.00LB)
Bianca Barbosa Basilio | FEATHER (129.00LB)
Ffion Eira Davies | LIGHT (141.60LB)
Andressa Mezari Cintra | MIDDLE (152.60LB)
Amy Scot Campo | MEDIUM-HEAVY (163.60LB)
Melissa Stricker Cueto | HEAVY (175.00LB)
Gabrieli Pessanha de Souza Marinho | SUPER-HEAVY
Gabrieli Pessanha de Souza Marinho | OPEN CLASS
---
All Results IBJJF