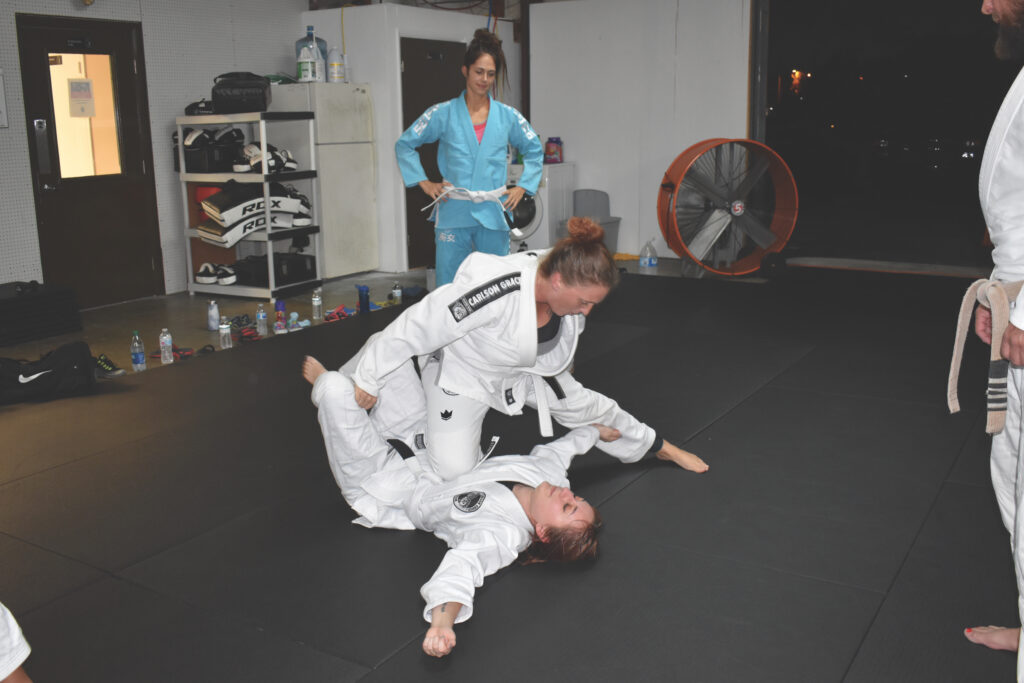 By Coach David Sutton
Elbows In
Any type of guard pass, you want to start by getting your elbows in.
Breaking it down:
Tuck your elbows in tight, as if they were glued to your body and place your hands on your opponents' hips, pinning them down and restricting their ability to move
Place your knee in the middle area of your opponent's pelvis
Slightly move back and drop down low
Get your double-unders by sliding your elbows under your opponent's legs and swinging your arms around their upper thighs in a firm embrace
Come up, and at the same time, slide your opponent's body towards you until their thighs and hips are off the ground and resting on your knees and thighs
While keeping constant pressure on your opponent, and staying low, sprawl then push their bent knees towards their face
Grip their right collar, thumb in, with your left hand. Use the upper blade of your left arm to apply pressure to your opponent's neck, then further immobilize them by blocking their right hip with your right hand as you walk around to take side control
Drop your left shoulder on the opponent's chest and take side control
Level: Intermediate
---
Pass to Knee Mount
Passing your opponent's guard quickly and taking knee mount can be a simple way to turn the game around in your favor.
Breaking it down:
Grab the inside of your opponent's gi pants by the knees.
Come up, feet behind your hips and push their knees into their chest.
Bring your right leg in and around as you shift their legs slightly to the right
Take knee mount
Level: Beginner
---
Slide to Mount
Another easy and fun way to pass guard and obtain a position of power, goes back to childhood memories of sliding down the slide 
in the playground.
Breaking it down:
Grab the inside of your opponent's gi pants by the knees.
Step back so your feel are at a safe distance away from your opponent's reach
Pinch their knees together
Hop forward, hips first, clear your opponent's knees and slide down their legs
Arrive to high mount
Level: Beginner
---
---
---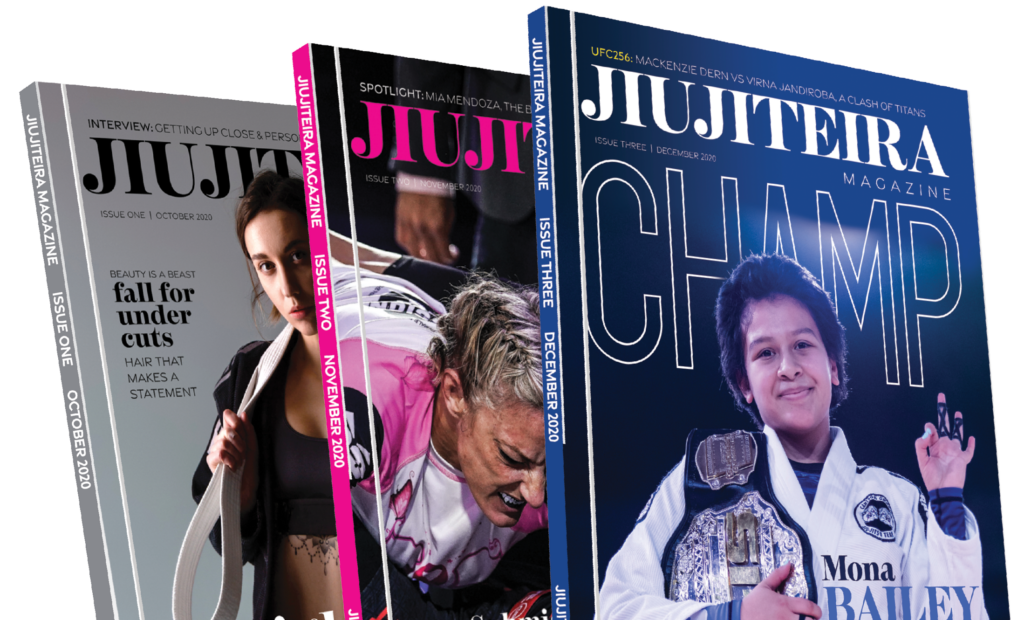 Our printed magazine is full of extraordinary women with extraordinary stories, get your printed copy via mail today >