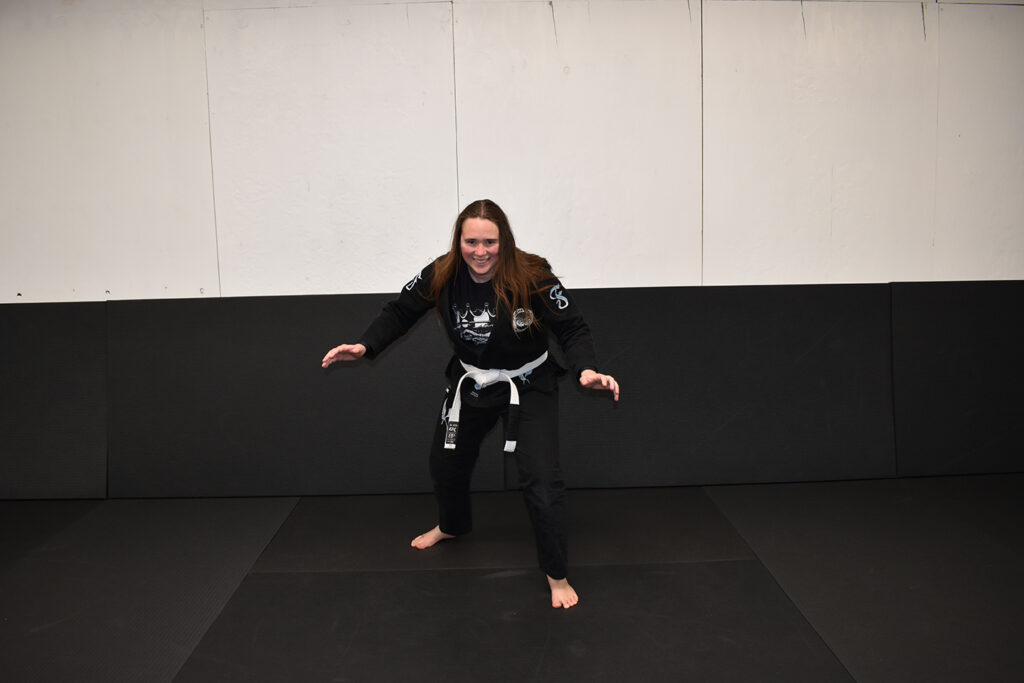 Story and Photos By Evelyn Sutton
---
Much like her favorite comic book character, BatGirl, Carly Hessler is one smart young lady. The Senior Software Engineer is a tenacious Jiujiteira who is learning to decode the art of Brazilian Jiu-Jitsu. When she is not working on computers, playing Dungeons & Dragons, or weightlifting, she's on the mats practicing positions and submissions — chokes being her favorite. Comfortable in male-dominated spaces, she believes nothing will improve for women in these areas unless more of us rise up to the challenge, which she is happy to take. With a positive outlook and great sense of humor, Carly is fully enjoying her BJJ adventure.
---
JM: Tell us about yourself. Where are you from and what does a typical day in your life look like?
CH: I'm 25 years old, born and raised in Florida. For the past year I've been working from home so my usual routine is having the alarm go off at 7, hit snooze several times, check my email, and then head off to the local gym for strength training. Afterwards I work the rest of the day and do BJJ in the early evening. Then my husband and I watch TV, a movie, or play video games online with friends to relax. I try to prep all the meals for the week on Sunday so I don't have to worry about it during the week – otherwise with that schedule I'd end up eating out all the time!
JM: Have you trained martial arts before and what attracted you to BJJ?
CH: When I was a kid my parents got me a Taekwondo DVD I watched twice. Aside from that amazing list, no experience. What really attracted me to BJJ is how nerdy of a martial art it is. It's as much about mind as it is body. I like how so much of it is about leverage, and how for most moves there's a counter –
and a counter to that counter. It's a lot to learn and I love learning. But it's also a fantastic outlet for stress like weightlifting.
JM: I remember my first Jiu-Jitsu class as having no clue what was going on. How was your first class?
CH: I'm an overthinker so when I considered getting into BJJ I started watching videos and reading about 'what a beginner should know' so I didn't embarrass myself too much on the first day. But even with that the first day was kinda scary! New people, new place, and not knowing what the heck I was doing.
JM: What impact has Jiu-Jitsu made in your life, as a woman, and individual?
CH: I feel a lot less afraid, more confident, more powerful. I was the kid everyone bullied in school, so even knowing as little as I do right now I feel like I could smash all of my bullies. Even though I don't deal with that anymore, it's like I've grown past being 'the bullied' and I can be my own person. I don't need to be afraid of anyone trying to flex their 'power' over me because I have my own.
JM: How long have you been training? Do you prefer gi or nogi?
CH: Almost 3 months. I think I actually like nogi more right now since it gives me more opportunities to escape and survive while I roll. But I do like gi for the greater areas to grab and control the opponent. It's a toss up, they each have their strengths.
JM: What's your favorite position and favorite submission?
CH: Side control has become my favorite since it's easier for a small person to control an opponent. My husband is so big when trying to go to mount I can't get my knees fully to the ground, but with side control that's not a problem. As for submissions, someone showed me the Ezekiel choke my first roll and I really enjoy it. It's simple and effective!
JM: What things do you find hard in training?
CH: Everything! But in particular I struggle with figuring out where to put all of my limbs and arms and whatnot. It's not intuitive for me. I watch the move several times but then when it comes down to actually having to move my body to do the thing, I blank. But as I learn more moves, my body seems to be getting a better understanding.
JM: And what do you
find easy, what comes natural to you?
CH: Being aggressive and surviving when it actually comes down to rolling. Because I do weightlifting and used to go in the mosh pit at metal concerts, I'm always excited to let the anger out (in a productive way).
JM: You recently had your very first BJJ competition at your home gym's in-house tournament. What was the greatest lesson you took from it and will you compete again?
CH: One major thing I learned is I need to figure out how to actually start a roll, and not end up in the other person's mount. But I also learned I can survive for three whole minutes in someone's mount with her trying her darndest to submit me! I'd love to compete again. It feels great to go all-out and know the other person is too.
JM: What does it feel like to be a woman on the mat in what is still a male dominated sport?
CH: Honestly, pretty normal for me. I went to college in a STEM field, work in the same field, I play video games, Dungeons & Dragons, go to metal concerts, weight lift…my life has been constantly existing in spaces where I'm outnumbered at least 6 to 1. And it's difficult since there's always things guys just don't get. But it's not going to change unless there are women in those areas. I'm not really a trailblazer or anything, but I'm always happy to exist in these spaces to help with the numbers even if it's uncomfortable sometimes.
JM: How important is having a "female squad" for support at your gym?
CH:It's been amazing having one. It's great to have a group of people who 'get' having long hair, who understand having too small of legs to really nail a triangle. I definitely look forward to going to the women's class at our gym since it feels like a family within the gym family. Family squared! But I don't want to discourage any ladies reading this who might not have that yet since they're the first on the mat at their gym. Things like this are definitely a lot easier with a "female squad" as you put it, but if you're going at it alone the cool part is you get to help the next person and create that "female squad".
"I love how there's so much to learn in Jiu-Jitsu. There's so many moves, so many counters, so much to think about, and you have to think of it all in real time! It's like a physical real time strategy game that you can also use to defend yourself."
JM: What do you consider the greatest challenges for women in Jiu-Jitsu?
CH: Being small and weaker strength-wise. I've been weightlifting the same amount of time as my husband but I've watched him go up weights faster and we're on mostly the same regimen and diet. That's how biology works, and it's frustrating to have the 'short end of the stick'. We have to make up for it with nailing technique better, using our flexibility and speed to our advantage.
JM: Do you have any ladies who inspire you in BJJ?
CH: Every single lady at the gym who's been there longer than me! They keep going and that motivates me to keep going. I'd like to watch more competitive BJJ, but on the MMA side of things Amanda Ribas is an inspiration for me. Her ground game is amazing, and she always seems so goofy and happy. I'm a goofier person so it's nice to see someone who can be that awesome of a fighter and keep high spirits.
JM: You're married and your husband also trains. What is it like to share this practice with your significant other?
CH: He's a 6'4" 270lb bear of a man, so he has a tendency to win during a roll if the other person isn't skilled enough to know how to handle him. Meanwhile I haven't really won anything since I don't have height or strength on my side. Our experiences are totally different, but we're really supportive of each other. I pushed him to compete in the recent tournament when he didn't want to, and he makes me feel better when I feel bad about still sucking. If we went to different classes we'll come home and be like "oh man, I learned this, it's so cool, let me show you". If we do that at the gym people will make fun of us for "white belt teaching white belt".
JM: What are some of your hobbies/interests outside of Jiu-Jitsu?
CH: Video games, board games (the really nerdy ones), pen-and-paper RPGs like Dungeons & Dragons, homebrewing, watching anime, reading, and I've been working on turning my yard into a 'food forest' so it'll make food with little maintenance.
JM: Who's your favorite superhero and why?
CH: Batgirl, hands down. She's smart, great with computers, and a master of several martial arts. She works with Batman sometimes but she can handle things on her own. I like Batman too, but Batgirl still has that spark of humanity that makes her more relatable. It's really frustrating they've had a Batgirl movie in the works for years now but the writer said "I can't figure out a good story"…have you tried reading the comics, dude? There's hundreds of great stories!
JM: If you could have any superpower, what would that be?
CH: A Green Lantern ring would be pretty cool. It gives the ability to manifest constructs based on sheer willpower. With the ring you can also fly and get a cool Green Lantern suit. I'd be happy with just the first part though, you could focus on having the right sized screwdriver and BAM! don't need to go searching for one. Or, you know, manifest sharks with lasers.
JM: What do you like the most about Jiu-Jitsu?
CH: I love how there's so much to learn. There's so many moves, so many counters, so much to think about, and you have to think of it all in real time! It's like a physical real-time strategy game that you can also use to defend yourself.
JM: What is something that people would be surprised to learn about you?
CH: I lived on a sailboat for several years. For our honeymoon we sailed the boat to the Bahamas. Really awesome experience, and also pretty terrifying at times.
JM: What is your hope or resolution for 2021?
CH: I don't have a fixed goal or resolution. I'd just like to look back on the 2021 and see that I've
improved mentally and physically and didn't spend it spinning my wheels. BJJ has been a big part of achieving that.
---
---
---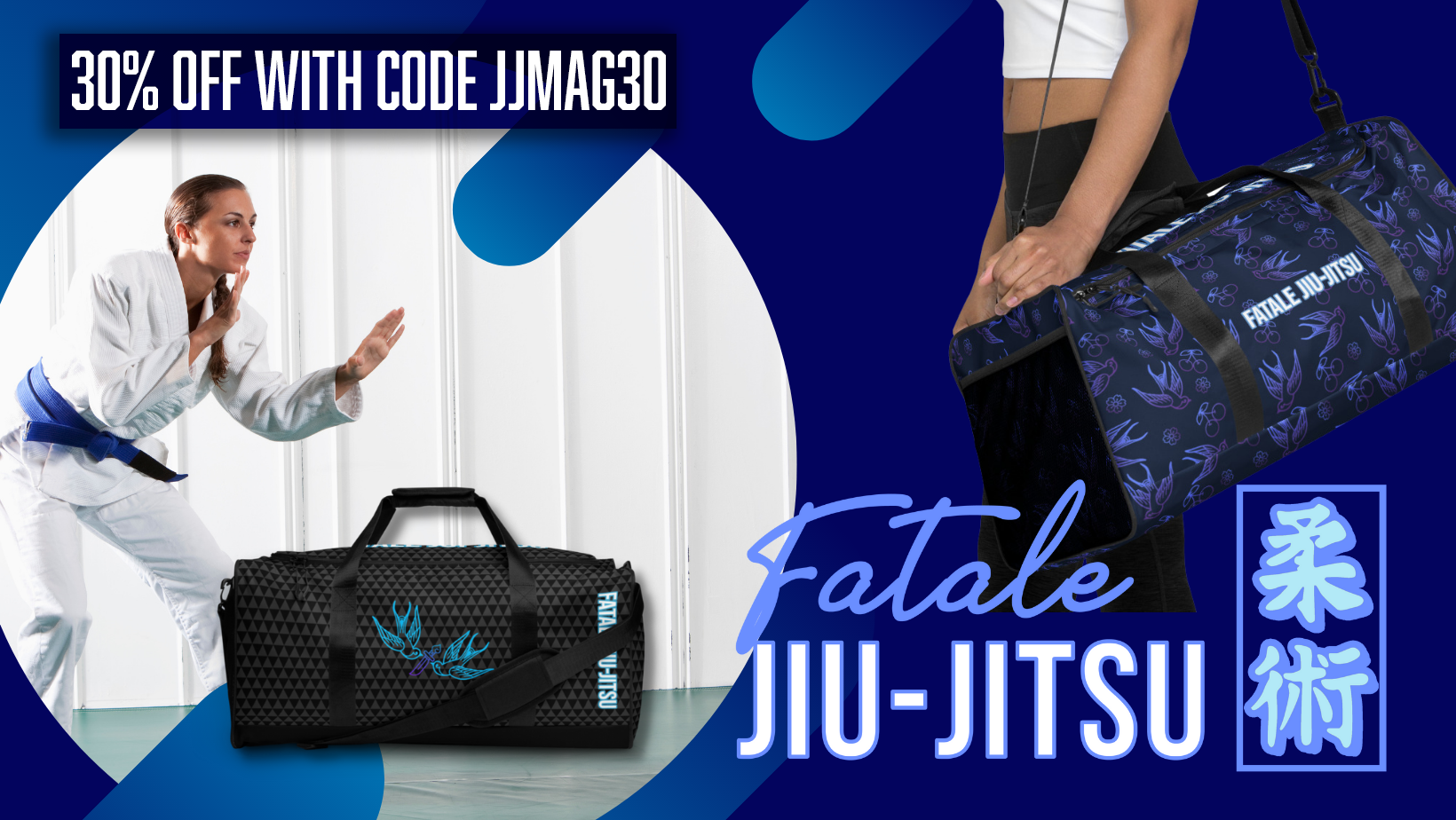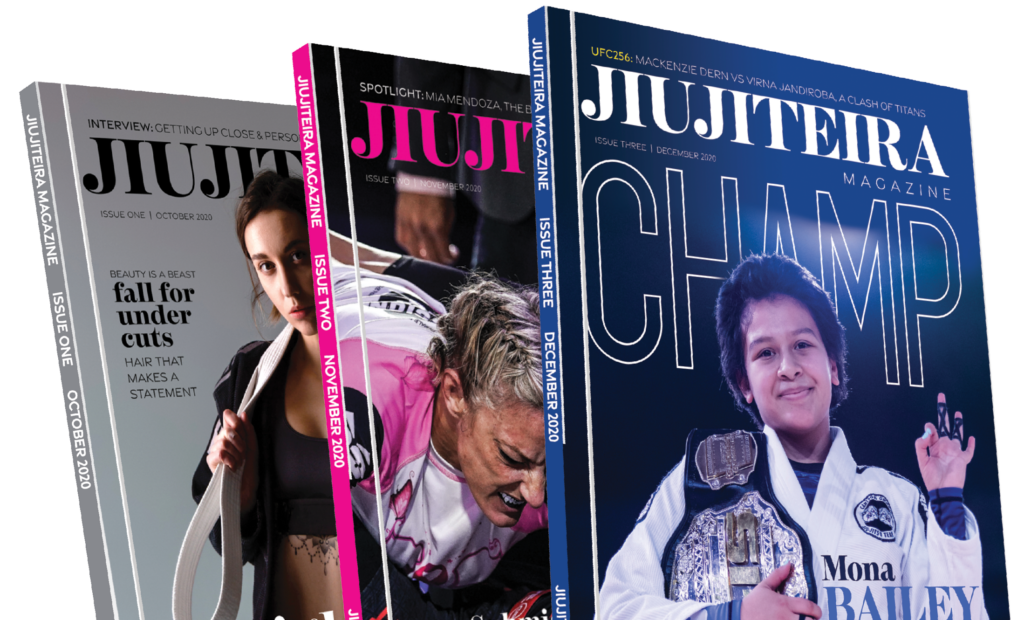 Our printed magazine is full of extraordinary women with extraordinary stories, get your printed copy via mail today >