Girls in Gis Spring Tour 2022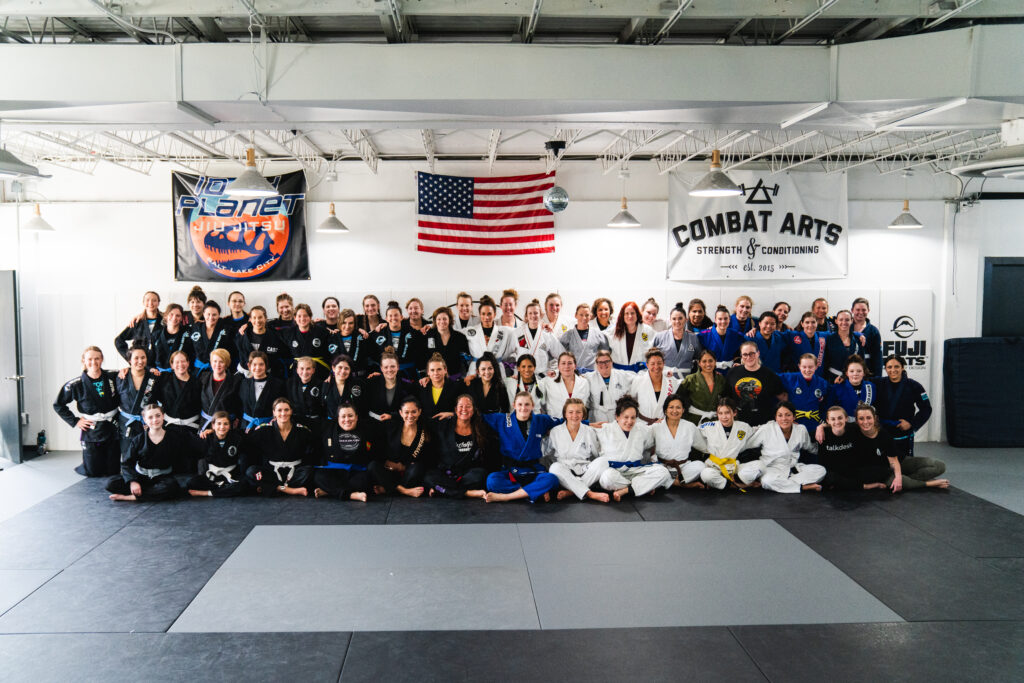 Boise Idaho photos John Hosick 
Utah photos: Kori Laurel

Girls in Gis sprang into action this past March with its first tour of 2022! The Girls in Gis Spring Tour ventured west into Utah and Idaho for the first time ever! The tour kicked off in Boise, Idaho at Suples on March 19th with special guest black belt instructors Heather Woods of Atos and Melissa Campanella of 208 Jiu Jitsu. Girls in Gis also teamed up with Jiu Jitsu Hair Problems to provide hair braiding services to participants. A record number of women and girls from all across Idaho came together for the Girls in Gis Idaho-Boise Tour event.
The event kicked off with a warmup lead by Holly Lewis of Suples. It featured what could be described as "familiar" BJJ warm up movements and drills, but with a unique twist by incorporating the Suples Bulgarian bags, pads, and equipment. The warmup was an innovative take on a jiu jItsu warm up and effectively showcased how Suples equipment can be utilized to improve movement and build strength.
Heather Woods took the lead by opening the event with some next level shin to shin action that was sure to be a game changer. Her attention to detail and hands-on approach to instructing showcased her skill as a top-level athlete. Her no gi session was not only one that blew minds, it was one that was not to be missed.
Melissa Campanella closed out the instructional portion of the event covering some fundamental guard passes that benefited practitioners of every skill level. Her experience as a coach and instructor were undoubtedly top notch and it was a pleasure having the opportunity to highlight and feature both of these rising stars. This might have been our first Girls in Gis event in Idaho, but surely it won't be our last!
But wait…there's more!! 
---
Girls in Gis Idaho Event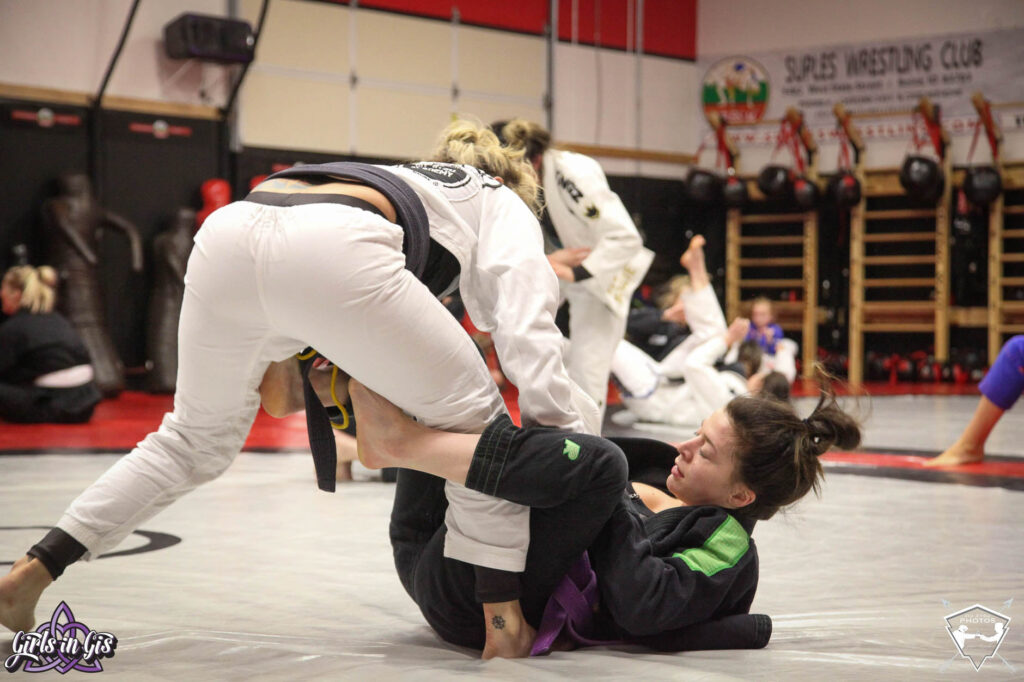 ---
The Girls in Gis Spring Tour final stop was in Salt Lake City, Utah which brought together yet another record number of jiu jItsu women and girls together. Seventy women and girls from all across UT, CO, and ID came together at Combat Arts for an event that featured incredible jiu jitsu from Amy Campo and Miyo Strong. There was a definite feeling of solidarity in the air.
Anne Casstevens, a strength and conditioning coach, started off the event with a warmup. The fluidity of her movement rhythmically led the group through a series of exercises and poses. This made for a smooth transition into some no gi leg locks led by Miyo. For many this was their first introduction to leg locks. A small layer of the foundation was laid for beginners with the tiny details and mechanics of several leg lock setups Miyo introduced and some cracks were filled in for those with more experience. It was a crowd pleaser all around.
The event then closed out in the gi with some leg drag passes led by Amy Campo. Her years of experience were apparent in both her technique and her teaching style. She provided a new approach to fundamental movement and focused in depth on the details. This event not only showcased the diversity and talent that Utah has to offer but brought representation to the rapidly growing community of women and girls in Utah. It was the first Girls in Gis event of many more to come.
As we see the number of women in Jiu-Jitsu rising, we often forget that it isn't the case everywhere. In many areas worldwide there are still women out there embarking on this journey alone in their gyms. However, through coming together at Girls in Gis events women and girls in Jiu-Jitsu learn that not only are they not alone, but they are also a part of something much larger than themselves and there is a huge sisterhood ready to support her. Girls in Gis tours are made possible by online donations, merchandise sales and donations made at events. To support the cause visit girlsingis.com
Catch the next Girls in Gis tour this Summer. Dates coming soon! 
---
Girls in Gis Utah Event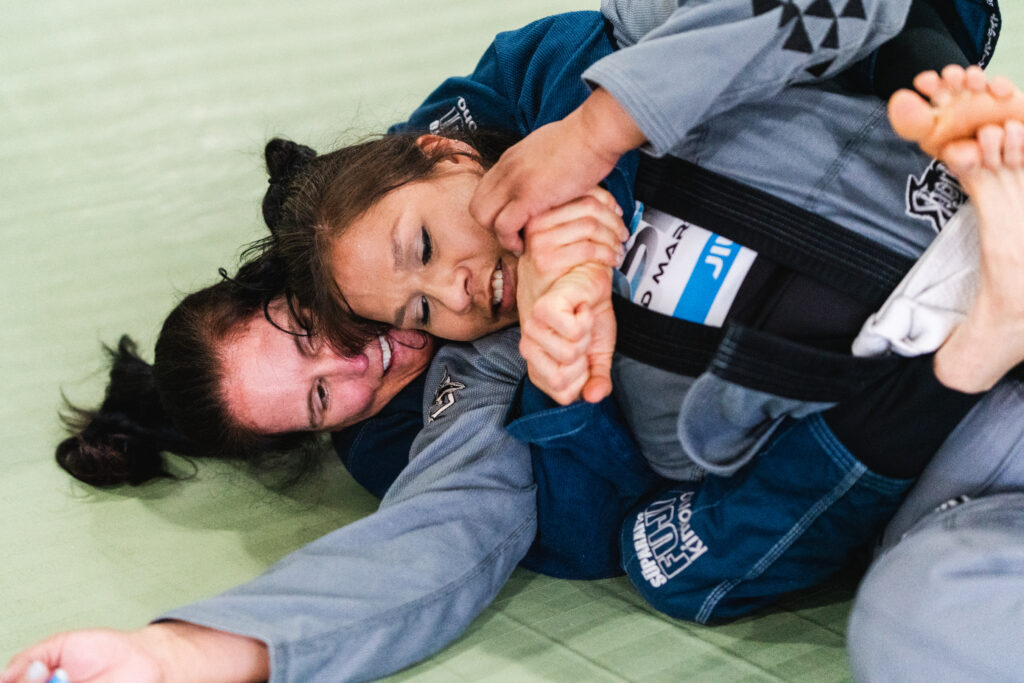 ---
Follow Girls in Gis
---
---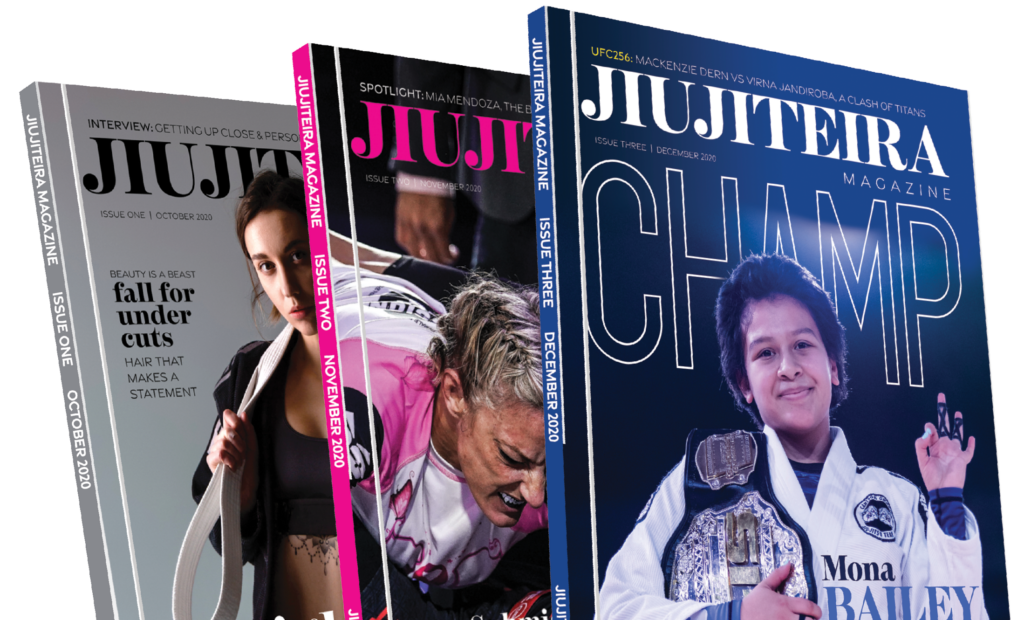 Our printed magazine is full of extraordinary women with extraordinary stories, get your printed copy via mail today >