Gillian Robertson submits UFC champ Rose Namajunas in 65 seconds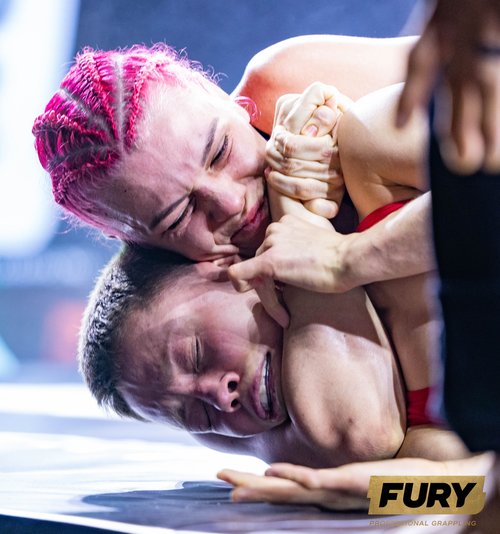 The Savage Jiujiteira defeated the Thug by RNC at Fury Pro Grappling 6
Story by Evelyn Sutton. Photos by FURY Pro
Ending 2022 on a high note at the recent Fury Pro 6 this past weekend, Robertson vs Namajunas was the most anticipated fight of the night. The ladies headlined the event at Fury Professional Grappling 6 in a 135lbs NoGi superfight in the City of Brotherly Love, Philadelphia, Pennsylvania and fans of the sport were thrilled with the outcome of the match.
Walking out to 50 Cent's "P.I.M.P." hit, Robertson confidently entered the octagon determined to win and wasted no time going after Namajunas. In less than 30 seconds, Robertson had already taken 'Thug Rose' to the ground and secured her back. A few seconds later, 'The Savage' locked in a tight rear naked choke that forced the former two-time UFC Women's Strawweight Champion to tap at an impressive 65 seconds total match time. Robertson dominated the fight from beginning to end and proved herself to be the superior grappler.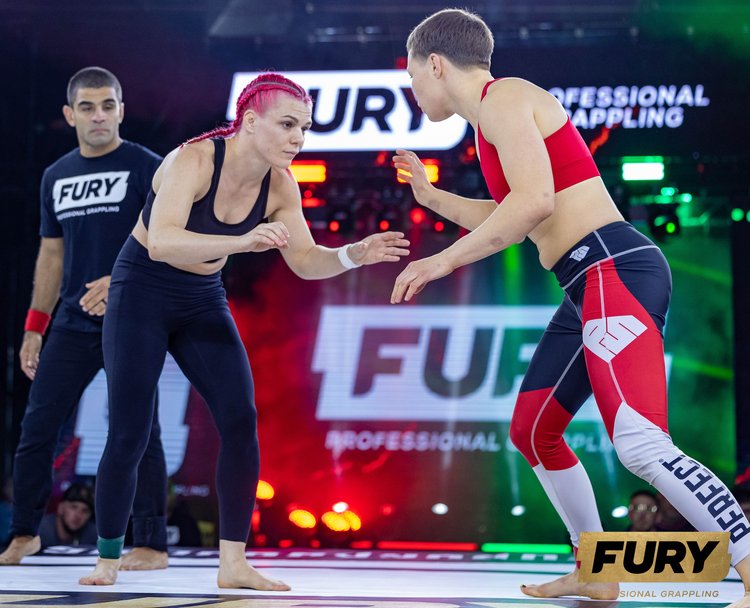 ---
At 27 years old and fighting out of Port St. Lucie, Florida, Gillian Robertson is a submission expert with the most submissions wins in UFC women's history and many impressive wins against tough opponents under her belt. The Savage fights not only under the bright lights of the UFC, but you can also see her at grappling events such as Medusa, EBI, High Rollerz, Rise of a Warrior and others. Gillian who was born in Canada, moved to the United States to pursue her career as a professional MMA fighter and her initial rise to fame happened in August of 2017, when Robertson became one of the female athletes featured on the popular UFC TV series, The Ultimate Fighter. Gillian Robertson is a Brazilian Jiu-Jitsu black belt under Din Thomas.
---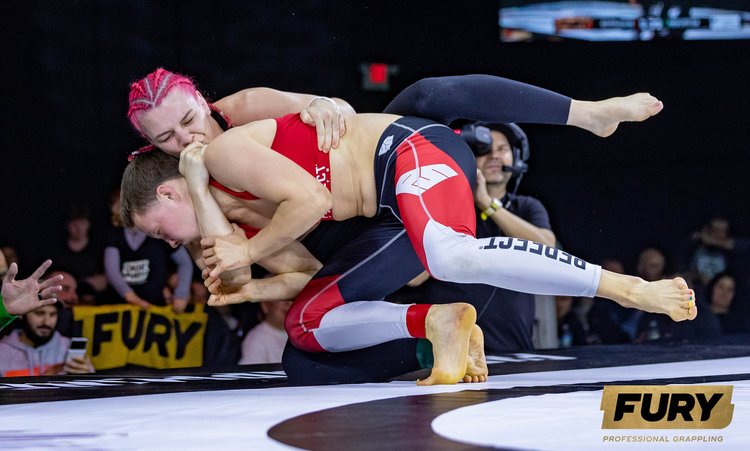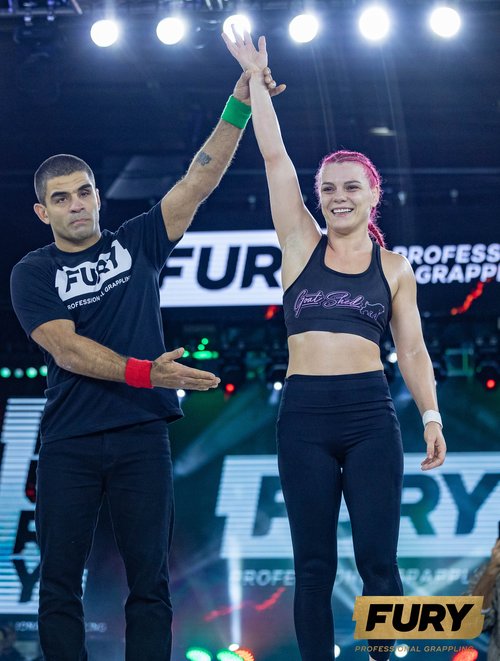 ---
Watch the replay at UFC Fight Pass
---
---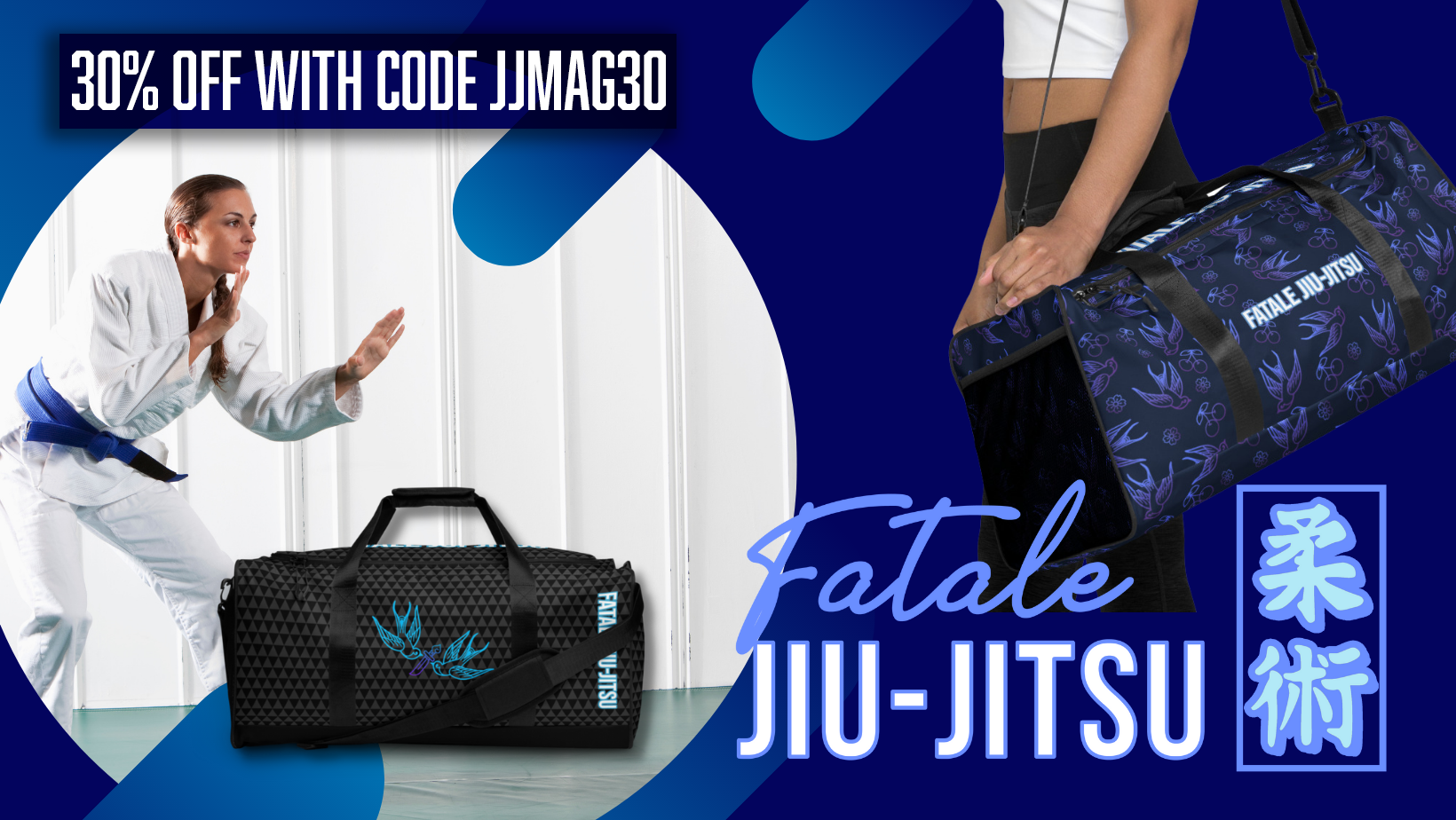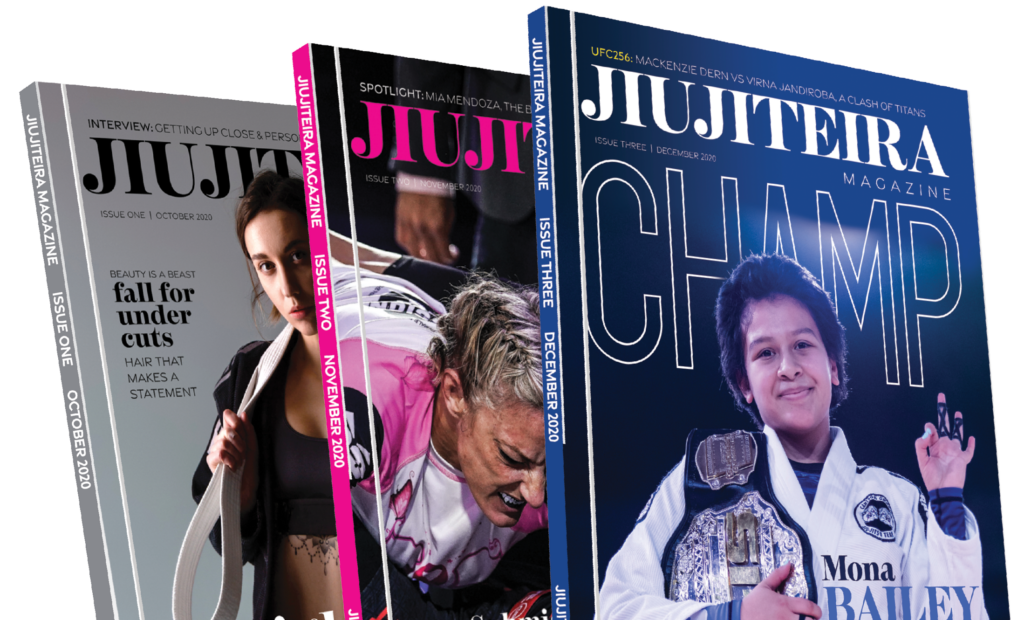 Our printed magazine is full of extraordinary women with extraordinary stories, get your printed copy via mail today >