Janaisa Morandin defends her title against Vanessa Serrano in Miami this Saturday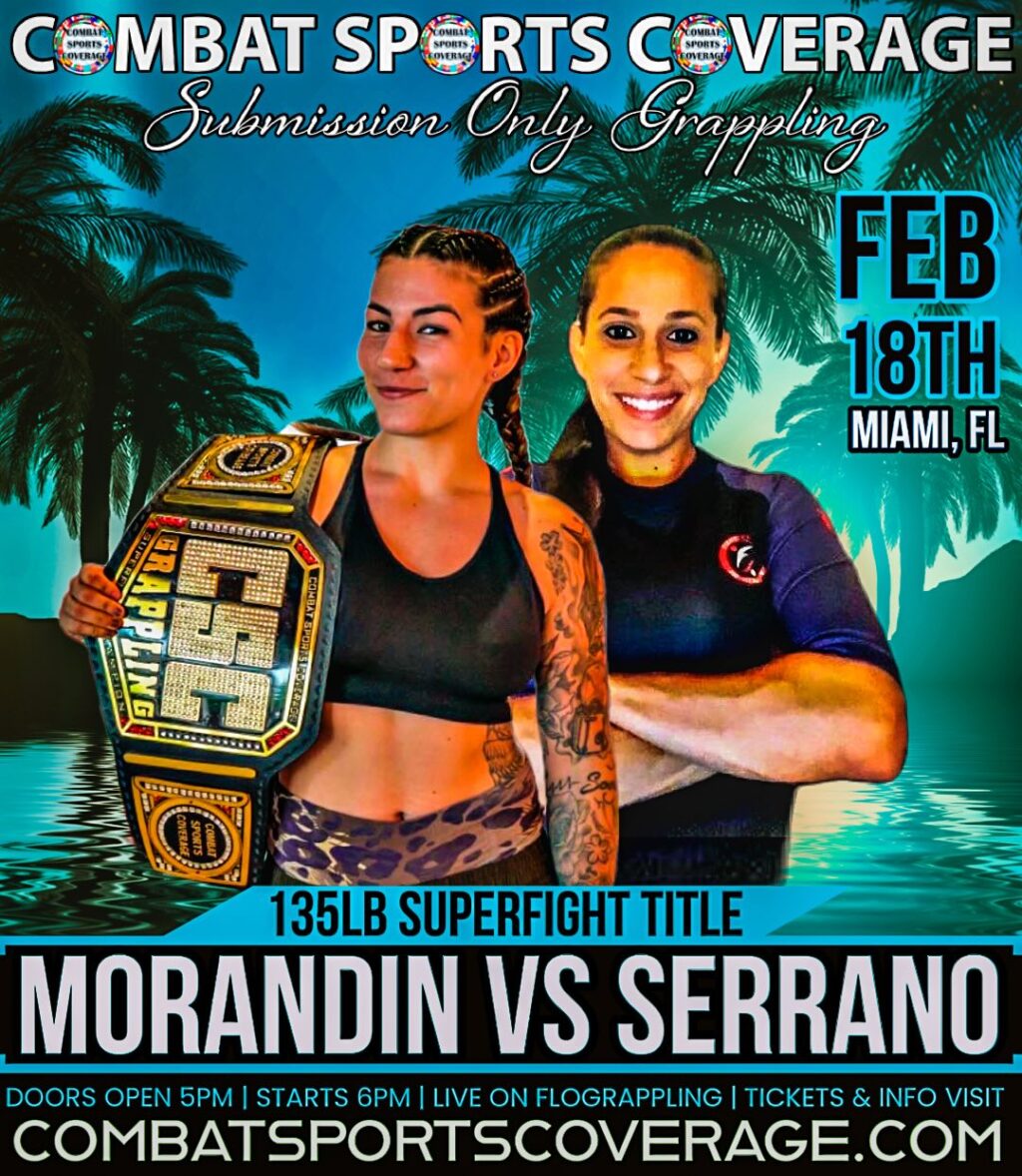 Combat Sports Coverage Submission Only Grappling Show this weekend in Miami puts women's Jiu-Jitsu on the spotlight and promises a spicy night
Story by Evelyn Sutton. Photos by Combat Sports Coverage
The hottest city in South Florida is getting ready to fire up this weekend, on February 18th with Combat Sports Coverage Submission Only Grappling series upcoming event that features a stacked card of exciting matches, from NoGi grappling to Combat Jiu-Jitsu and lots of women's Jiu-Jitsu.
A great supporter of Jiujiteiras, Combat Sports Coverage 135lb Female Superfight is one of the most anticipated bouts of the night. The featured match title showcases Invicta MMA veteran Janaisa Morandin, who will be looking to defend her Superfight Champion title from challenger, Vanessa Serrano, a dangerous opponent and experienced grappler. Now a purple belt, this will be Morandin's first CSC title defense after winning it last October.
Other female Superflights include Rijos vs Grage, Martins vs Horst, and the special 120lb Women's GP featuring Makayla Aleman, Maria Plata, Yashira Millayes and Claudia Garaiacu.
---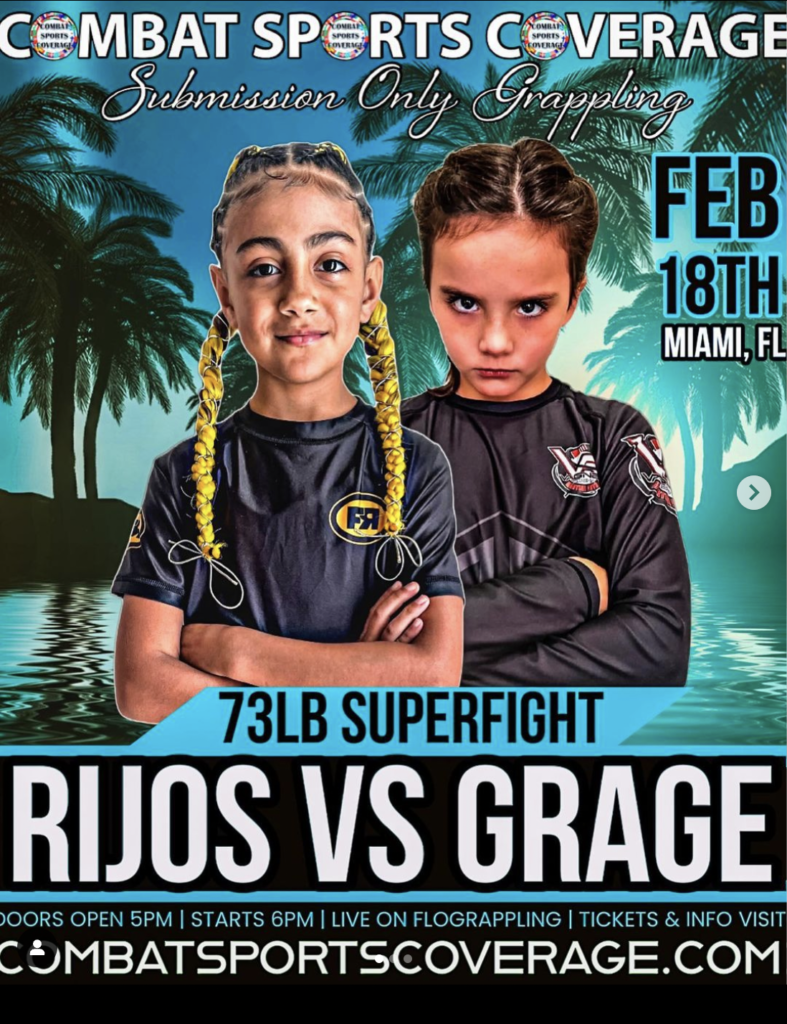 ---
In anticipation to the event, we had a chance to chat with competitors Makayla Aleman and Maria Plata. Learn what the athletes had to say about how they are physically and mentally preparing for their matches and the significance of Combats Sports Coverage Women's GP for women in Jiu-Jitsu:
Makayla Aleman:
---
Maria Plata:
---
White & blue belt championship brackets give everyone an opportunity to showcase their grappling skills. And for brackets with four or more competitors, winners receive the organization's shinny custom championship belt. For the Superfight & Combat Jiu-Jitsu main card, winners have a chance to win cash prizes up to $1500.
Watch the action via FloGrappling or if you're in South Florida, get your tickets
For more info: Combat Sports Coverage
---
Watch the replay at UFC Fight Pass
---
---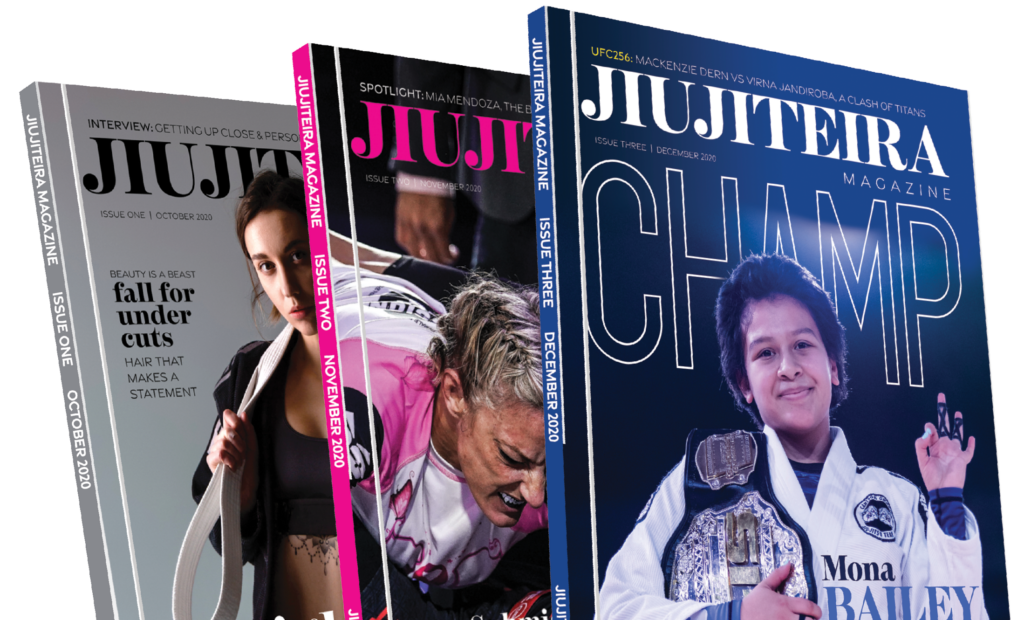 Our printed magazine is full of extraordinary women with extraordinary stories, get your printed copy via mail today >